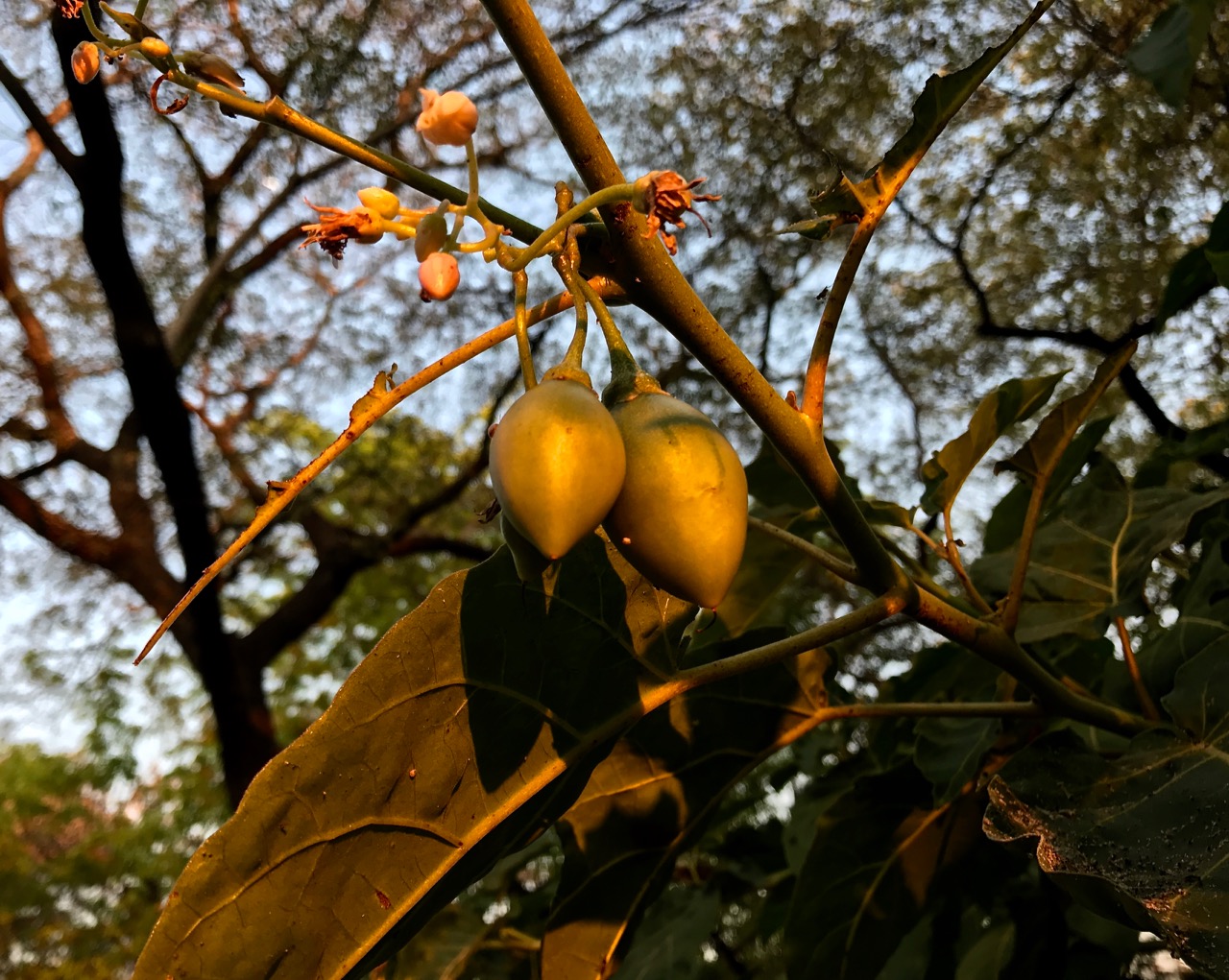 TAMARILLOS
by Andrew Sant
Vertigo is nowhere
where they are, and time,
too, seems suspended.
Ovoid, working on ripeness
dozens make no demands
on the branches, light,
they might be, as blown eggs,
easily out of reach among
the sunlit leaves. Tamarillos,
tree tomatoes, tomates de ârbol
or whatever name holds them aloft
in a nation's esteem, these
exotics, close to the window,
are merely mute absorbers
of birdcalls and banter,
no-one's gift to cuisine;
a slow over-the-summer
accumulation, providing
silence with a shape
like a form of percussion
never to be struck.
In their plenty, they are polished
and smooth experts
at deferment, unusually
snobbish. Elsewhere, in rows,
they're a crop. The
compelling force, it's
beneath them to address,
they hourly thwart; another lofty
thing that makes the fruit look
so perpetually good –
who'd wish to pick any? –
until the first one drops.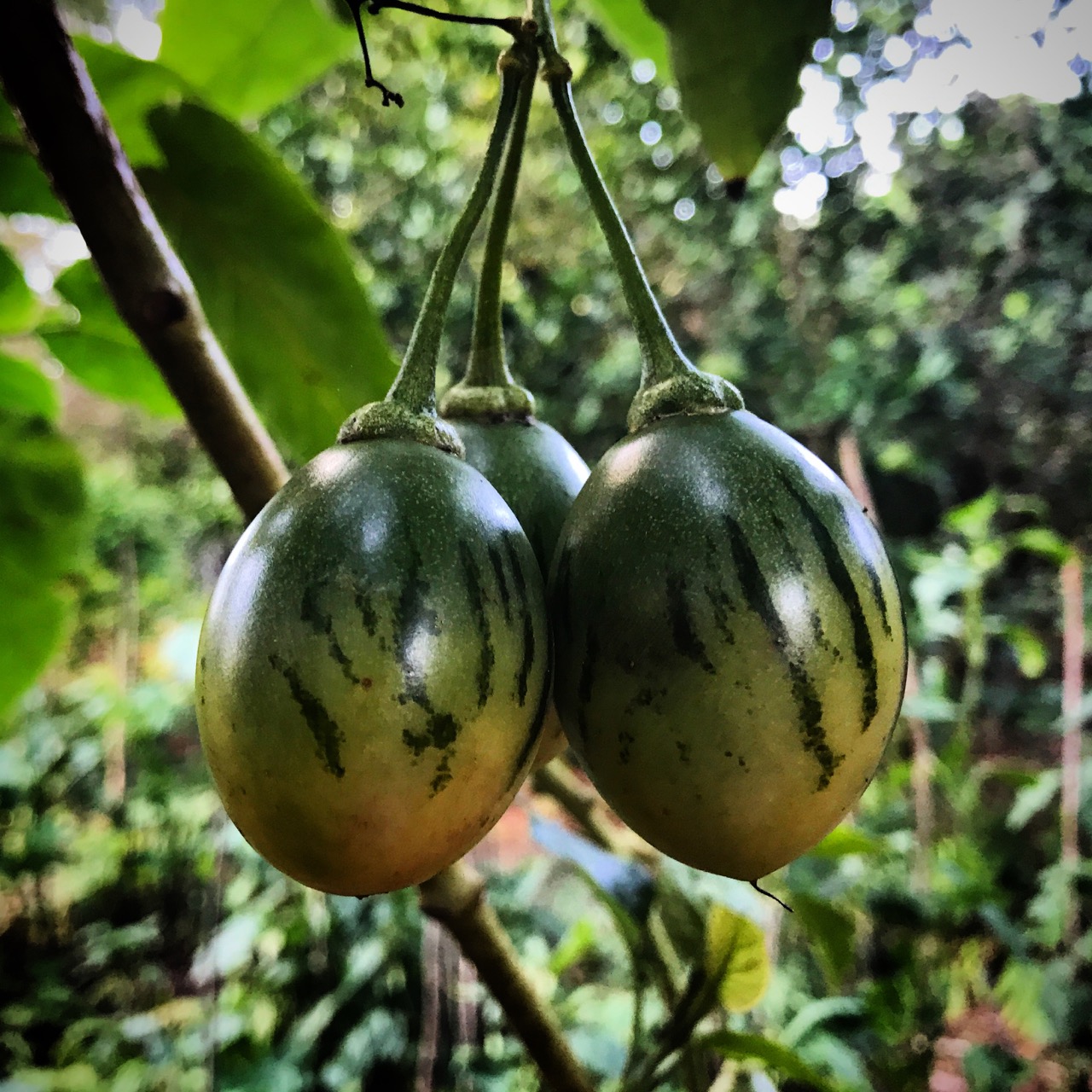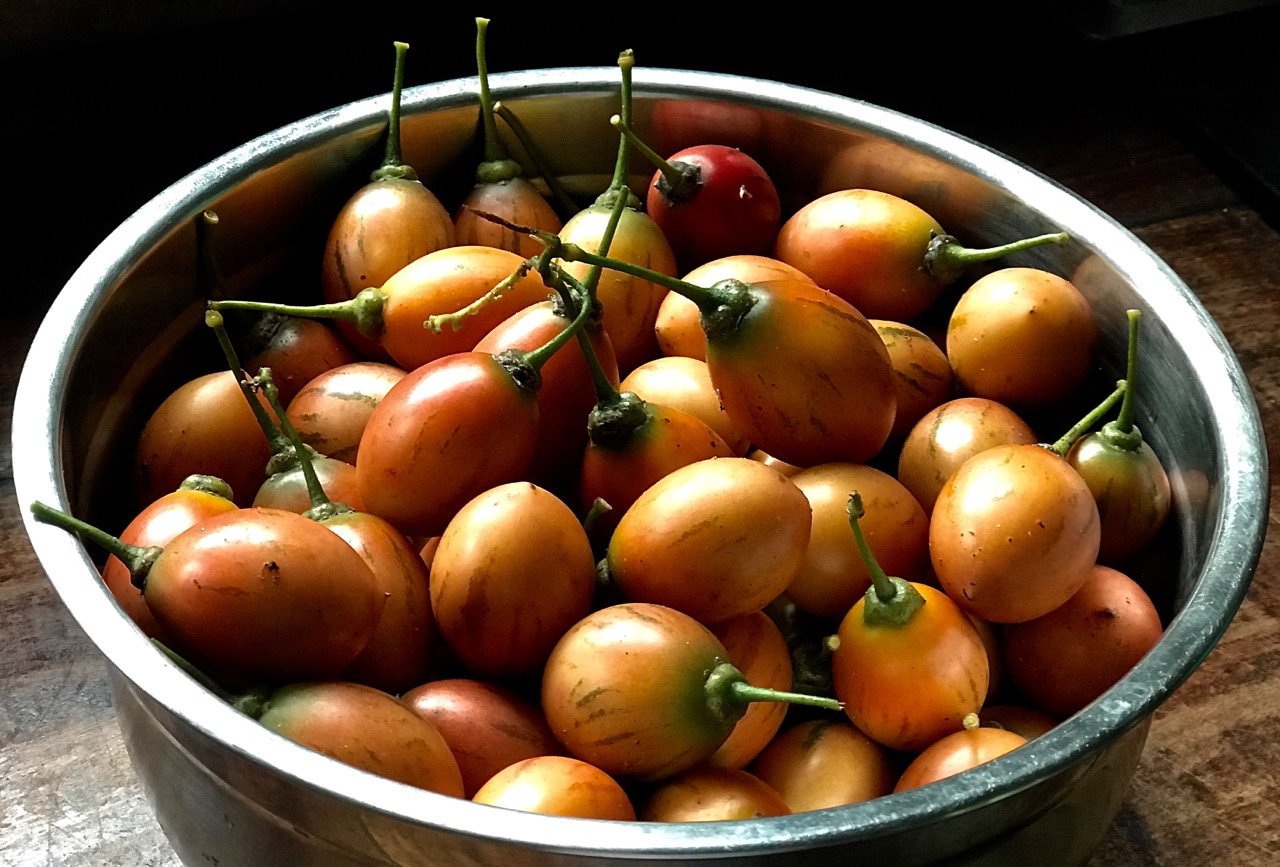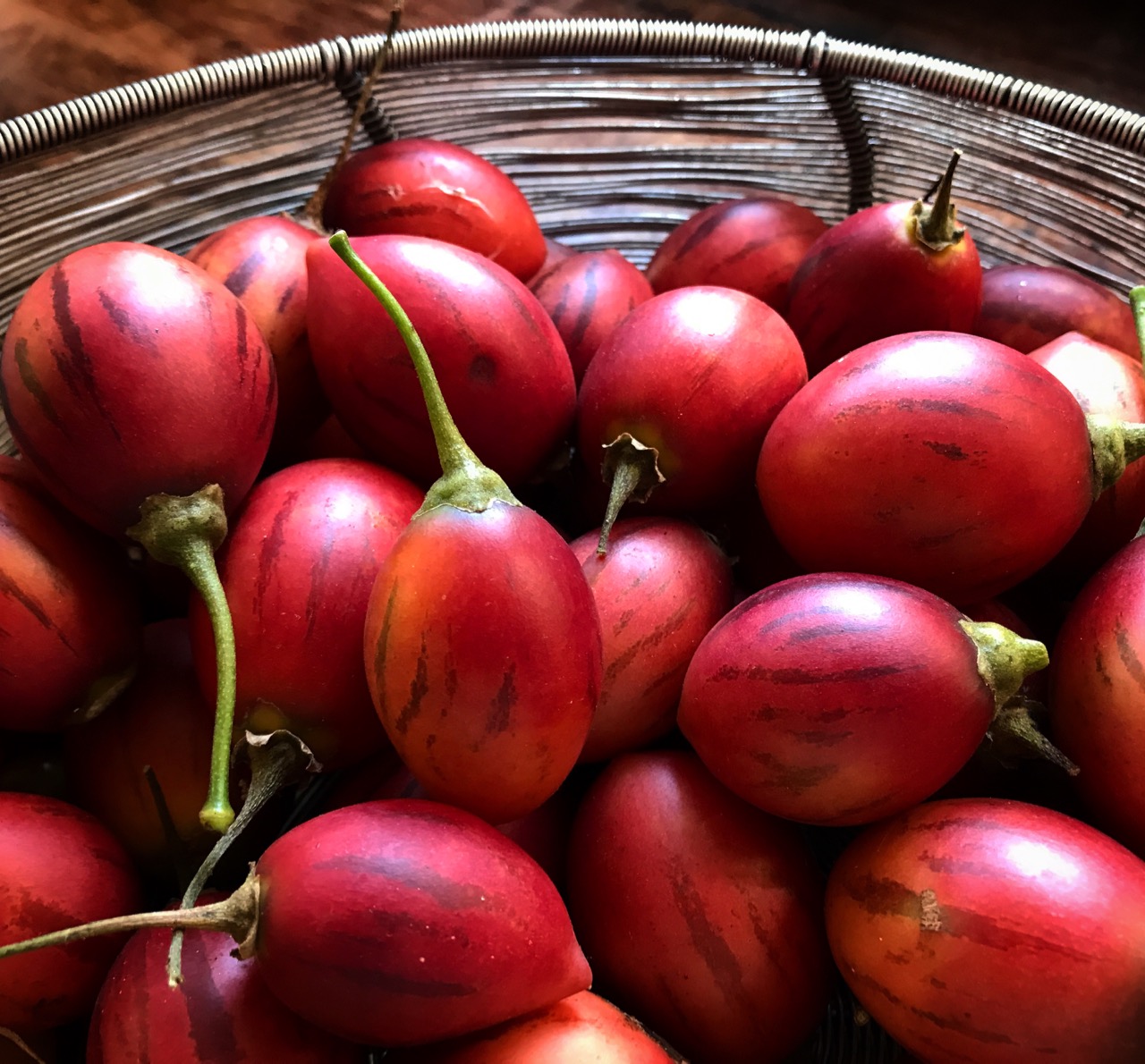 Tree Tomato, or Tamarillo, Gazpacho
Yield: 4 servings
Ingredients:
1 kg tree tomatoes + 2 set aside for garnish (*optional)
1 red bell pepper
1 bird's eye chili, chopped and partially deseeded
2 medium spring onions, chopped
2 medium cloves garlic
1 medium cucumber
100mls olive oil
1 (200ml) tin tomato juice, or to taste
1-2 cups iced water, for consistency
2 tablespoons balsamic vinegar, or to taste
salt and pepper, to taste
small handful cherry tomatoes, halved
small handful flat-leaf parsley, chopped
small handful mint, chopped
pilipili-hoho (*optional)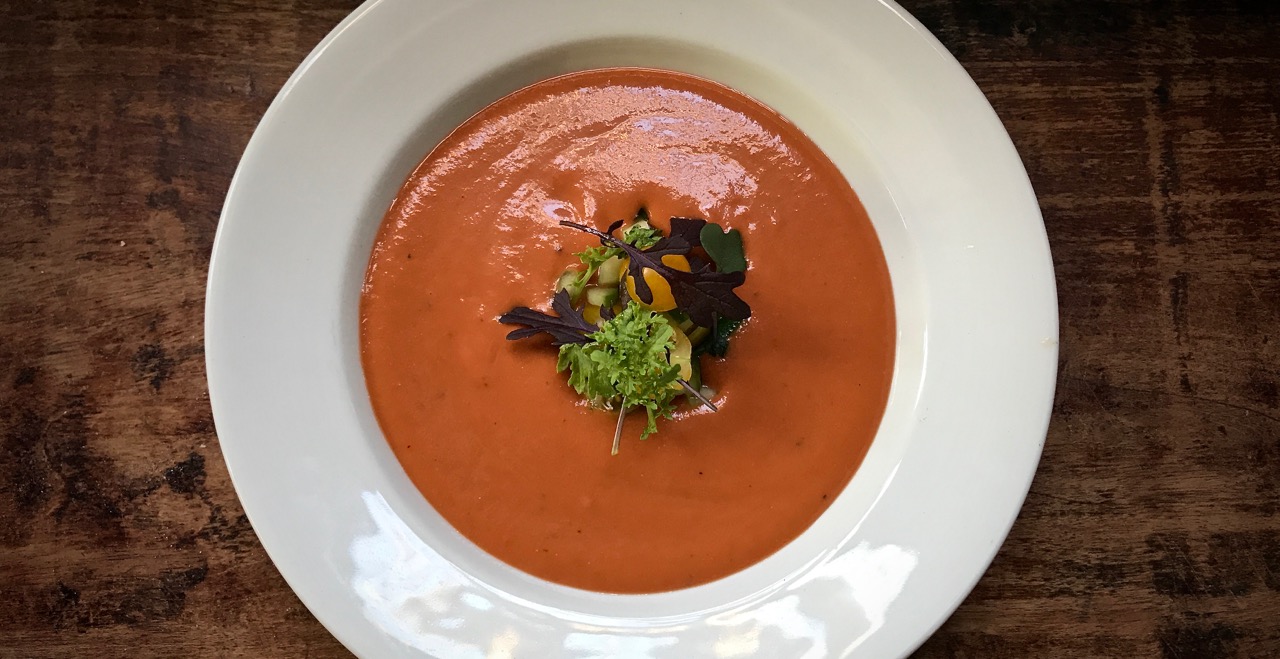 Method:
Peel and roughly chop the tree tomatoes. Set aside.
Roughly chop the pepper, onions and garlic. Set aside.
Chop the cucumber into small cubes, setting aside 2 tablespoons for garnish.
Place the tree tomatoes, pepper, chili, onions, garlic, cucumber and olive oil into a blender with the tomato juice. Blend until smooth, and adjust for consistency using iced water.
Transfer the gazpacho into a metal mixing bowl. Whisk in the balsamic vinegar and season with salt and pepper. Refrigerate the soup until it is very well-chilled.
When ready to serve, ladle the gazpacho into cold bowls/glasses, garnishing each bowl/glass with a selection of halved tree tomatoes, diced cucumbers, chopped parsley/mint, cherry tomatoes, or mixed leaves.
Serve with warm ciabatta bread and butter.