There's a malady, I believe, that is connected to the spirit. Not to the brain, not to the body. It's a malady that envelops you, unfathomable, and in the moment, unfixable. A malady that is not of you, but is created by you for not being really in you. For being outside of you.
When trying, but failing, to see myself out of the dark, I refer to the wisdom of certain writers to whom I return again and again. One of them is Annie Dillard, whose narrative nonfiction has, on me, the effect of adularescence: by presenting a new angle that illuminates me from the inside, her words gently coax out a light that overshadows the gloom.
"Our life is a faint tracing on the surface of mystery, like the idle, curved tunnels of leaf miners on the face of a leaf," she writes. "We must somehow take a wider view, look at the whole landscape, really see it, and describe what's going on here. Then we can at least wail the right question into the swaddling band of darkness, or, if it comes to that, choir the proper praise."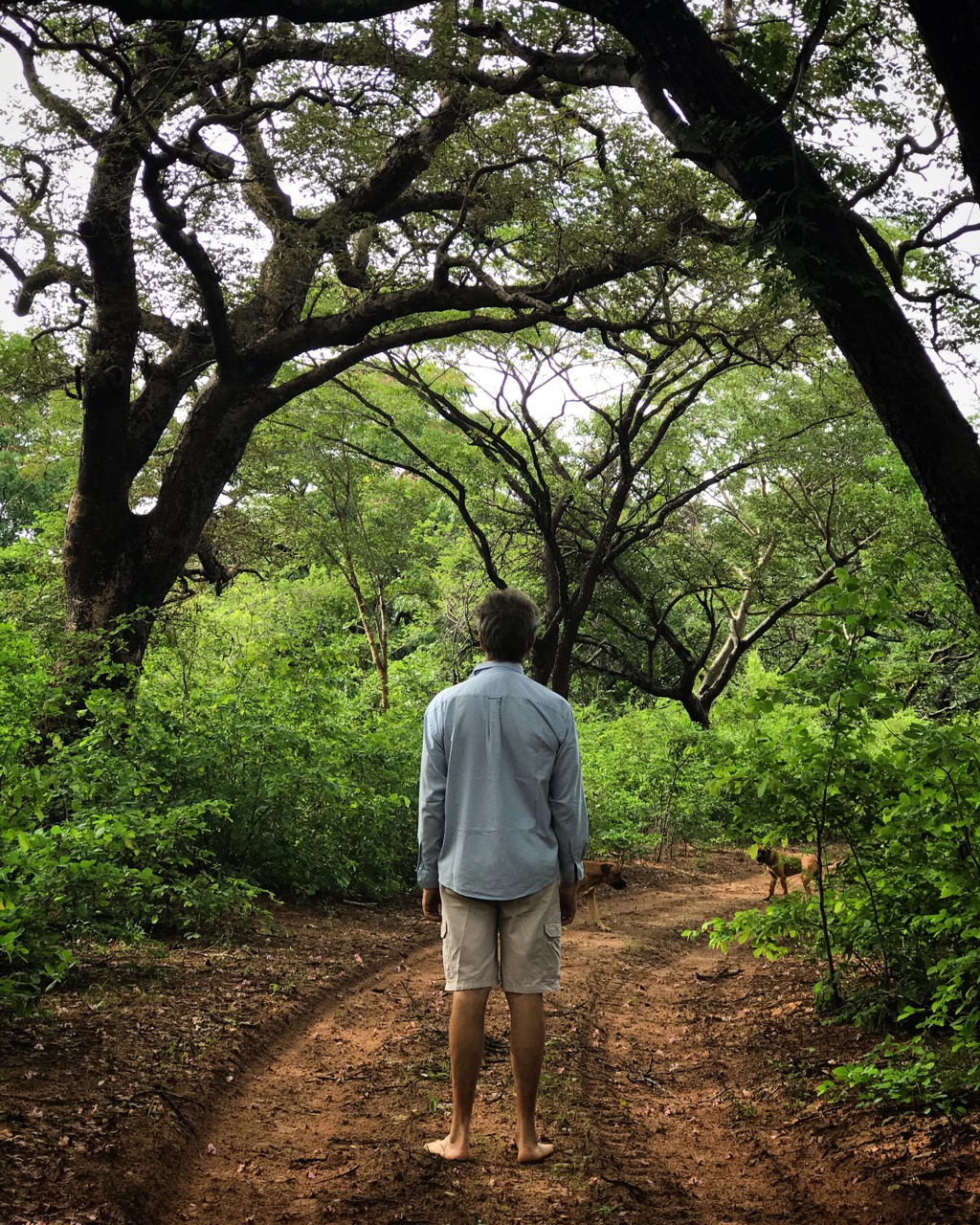 I'm starting to realize that often it's when I don't "see," or when I'm not present, the pall quietly sets in. We must somehow taker a wider view, look at the whole landscape, really see it … My landscape, my whole landscape, in the present moment is a dreamland. I'm living a dream first dreamt when I read Isak Dinesen's Out of Africa, when I was twenty-one years old. Only this dream far surpasses my younger self's dream. I have married the man with whom I fell for around the same time as I read her book. Together we live on a farm in Africa, evolving, gradually, among the rhythms of a place and her native people. Among its grace and its violence. Among its mystery. Our pathways are mapped through the red-hot Kalahari sand underneath our feet in which, defying all odds, we seem to thrive. Mostly.
I falter when my vision moves out of the now and into the past, or the future. I look back and it's as if I'm being stalked by grinding familial patterns, often triggered by careless conversations with those whose words and actions forged the gullies of erosion on my path into adulthood. I look to the future and I panic, because those same familial patterns convince me that the road ahead is treacherous. Neither are real; neither are rational.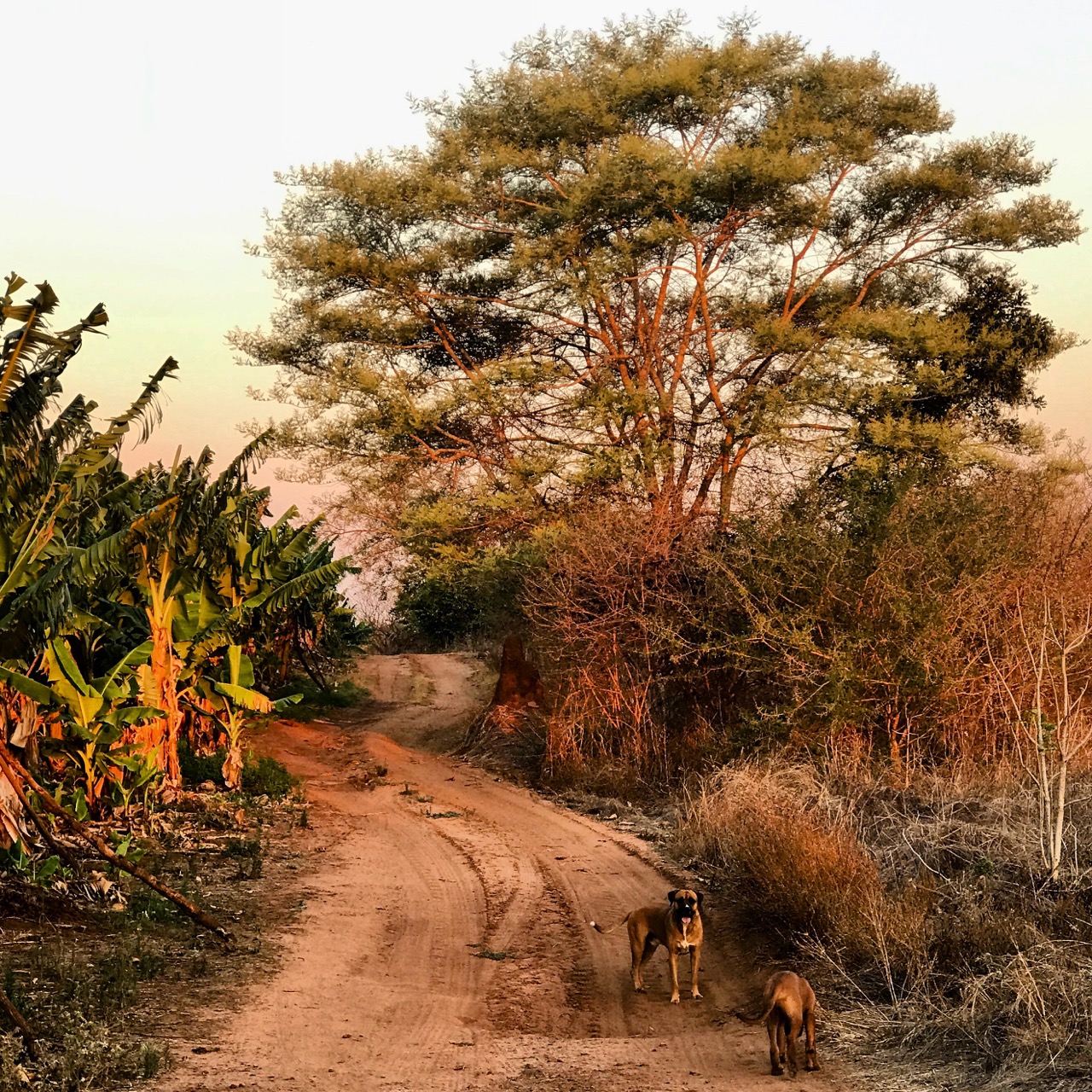 As Dillard says, "All I can do is try to gag the commentator, to hush the noise of useless interior babble that keeps me from seeing just as surely as a newspaper dangled before my eyes. … The world's spiritual geniuses seem to discover universally that the mind's muddy river, this ceaseless flow of trivia and trash, cannot be dammed, and that trying to dam it is a waste of effort that might lead to madness. Instead you must allow the muddy river to flow unheeded in the dim channels of consciousness; you raise your sights; you look along it, mildly, acknowledging its presence without interest and gazing beyond it into the realm of the real where subjects and objects act and rest purely, without utterance."
Nothing brings me more into the present moment than moving through a whispering banana plantation, among thigh-high grass, or under an archway of entangled tree limbs. Strolling through the jumble that is my garden, breathing in the scent of the galangal flowers. Losing myself while watching the Paradise Flycatchers construct their eggcup nests in the branches of teak trees around our house. Collecting fresh eggs from underneath a sitting hen. Admiring the massive mottled trunk of the mongongo tree in my kitchen while I cook.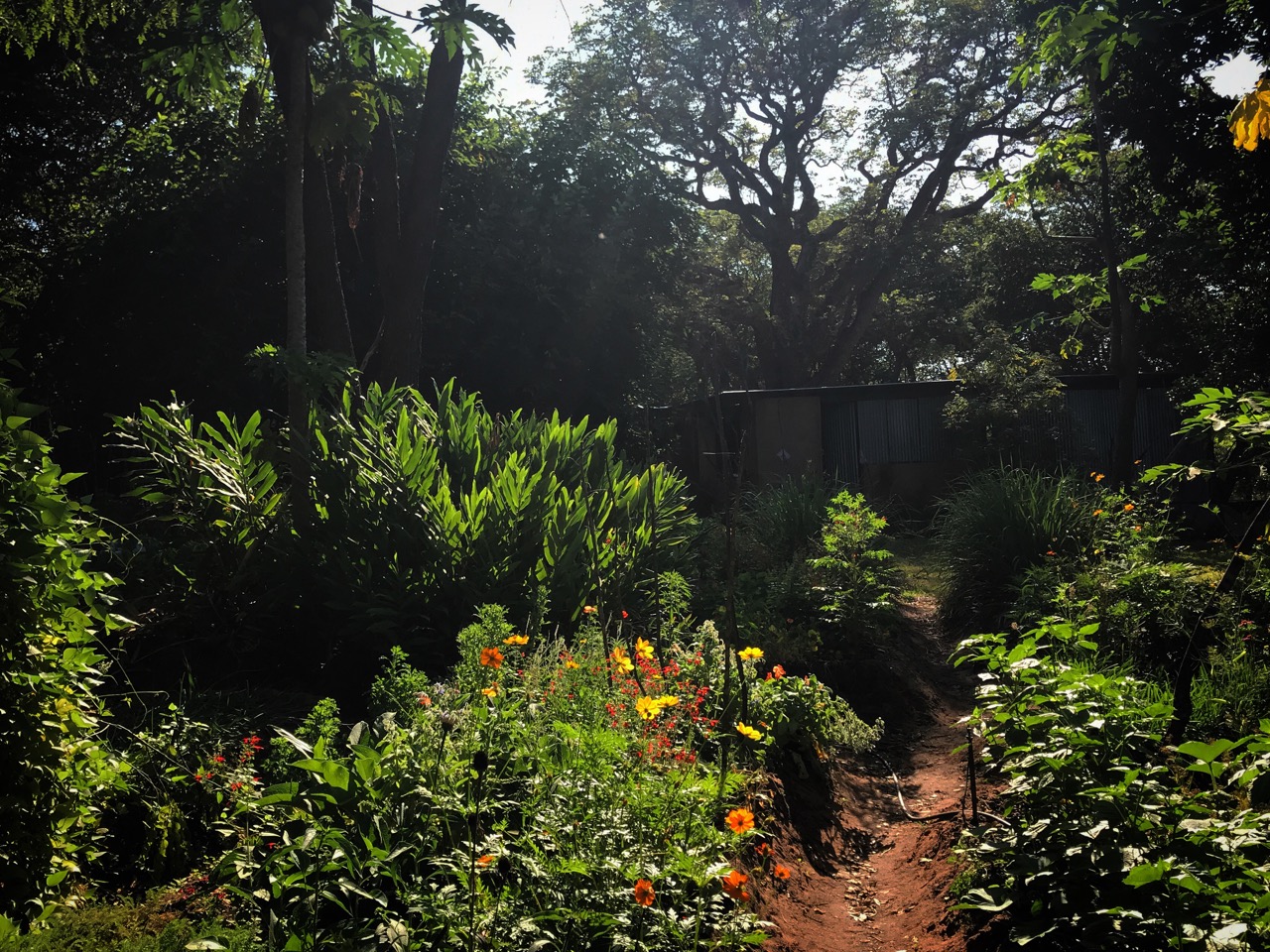 Trees have a curious relationship to the subject of the present moment, believes Dillard. "There are many created things in the universe that outlive us, that outlive the sun, even, but I can't think about them. I live with trees. There are creatures under our feet, creatures that live over our heads, but trees live quite convincingly in the same filament of air we inhabit, and, in addition, they extend impressively in both directions, up and down, shearing rock and fanning air, doing their real business just out of reach. A blind man's idea of hugeness is a tree. They have their sturdy bodies and special skills; they garner fresh water; they abide."
My commitment to myself for 2018 is to consciously work at "abiding." Here. Now. In love, in safety. With my sturdy body and special skills. With Chris.