One of my little brother's favorite childhood books was Richard Scarry's The Adventures of Lowly Worm, a book about an optimistic, one-footed, underpant (not pants)-wearing worm in a Tyrolean hat. My assumption back then was that all worms were lowly; that the only real use for them was to hook a sizable fish. (I am from a family of fishing fanatics, but do not count myself as one.) Each time I had to thread a worm on to a fishing hook, I remember being grossed out by the gobs of sticky poo it left on my fingers. To me, a worm was just a wriggling tube of poo.
Which, as it turns out, it more or less is. But far from being lowly, worms may be instrumental in saving our planet. According to a study by a team of international scientists, "earthworms could be important allies in the fight against climate change."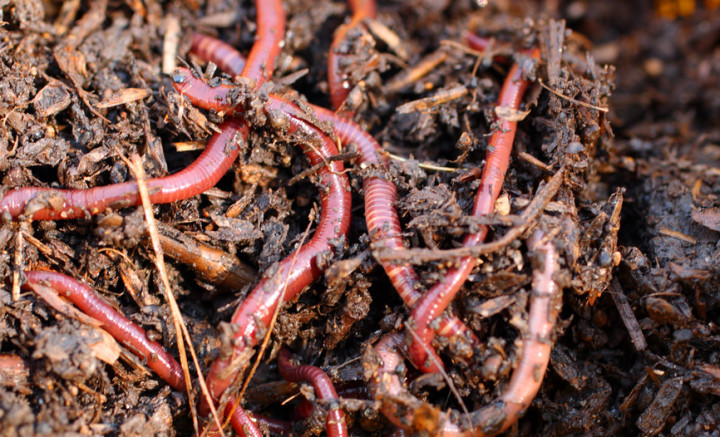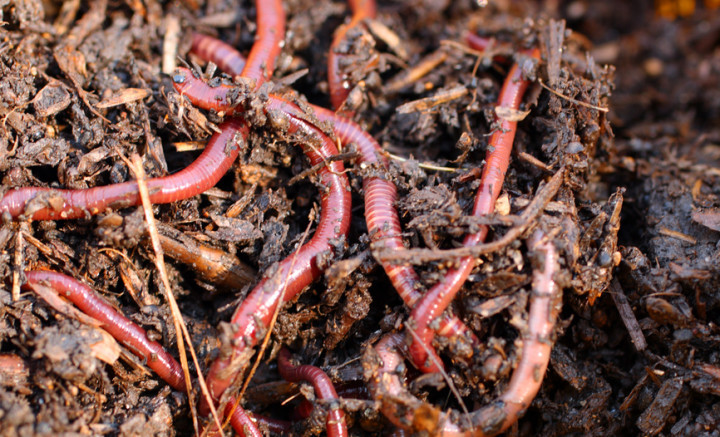 In a report in EcoWatch, the study said that worms and other small animals living in the soil feed on the microbes that ingest decaying matter, releasing carbon as they do so. "When earthworms and other insects feast on the microbes, the process of decomposition emits less carbon."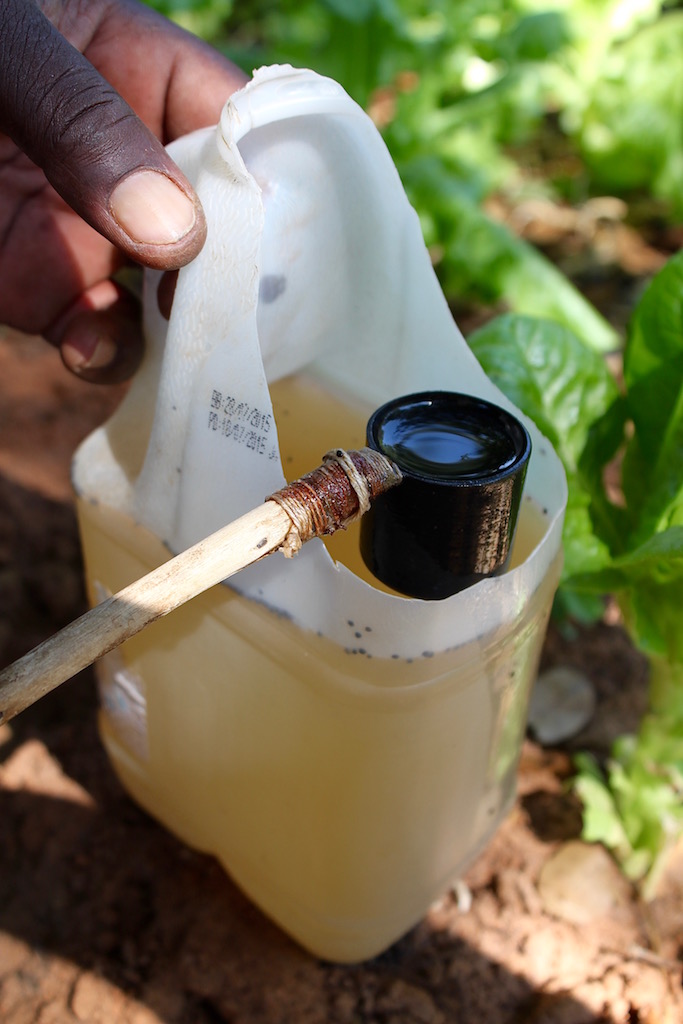 Earlier this year we were gifted a bag of worm castings (polite word for poo) and a black plastic aerated container with which to make tea. Worm tea, that is, or "a versatile probiotic brew," made by Ecobiz, a vermicompost company in Zambia's capital, Lusaka. I've read that worms, when happy, can eat up to half their weight in decaying food per day. What comes out their other end must match that in weight, and it is these castings, combined with the worms' burrowing activity, that helps the soil improve the health of our plants.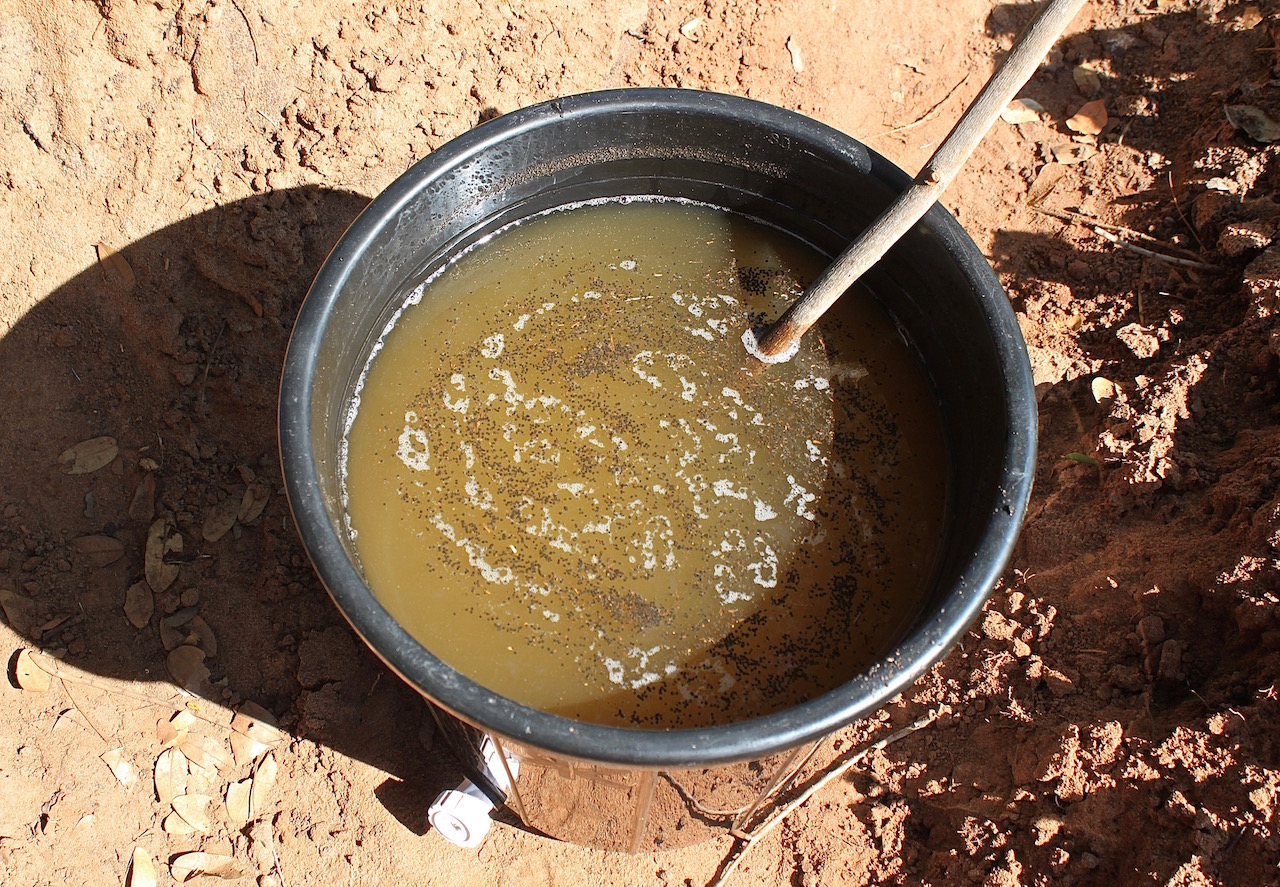 There are many other positives found in vericomposting. It has higher water retention, which in our current heatwave here in the Zambezi Vally is critical for our suffering plants. The tea is also quick to make: mix 1 x cup worm castings into a container filled with water, aerate for 24 hours, and use on your plants immediately.
Mostly, though, it really helps your plants grow. Worm tea is to a plant what a Vitamin B Complex injection is to a woman of a certain age.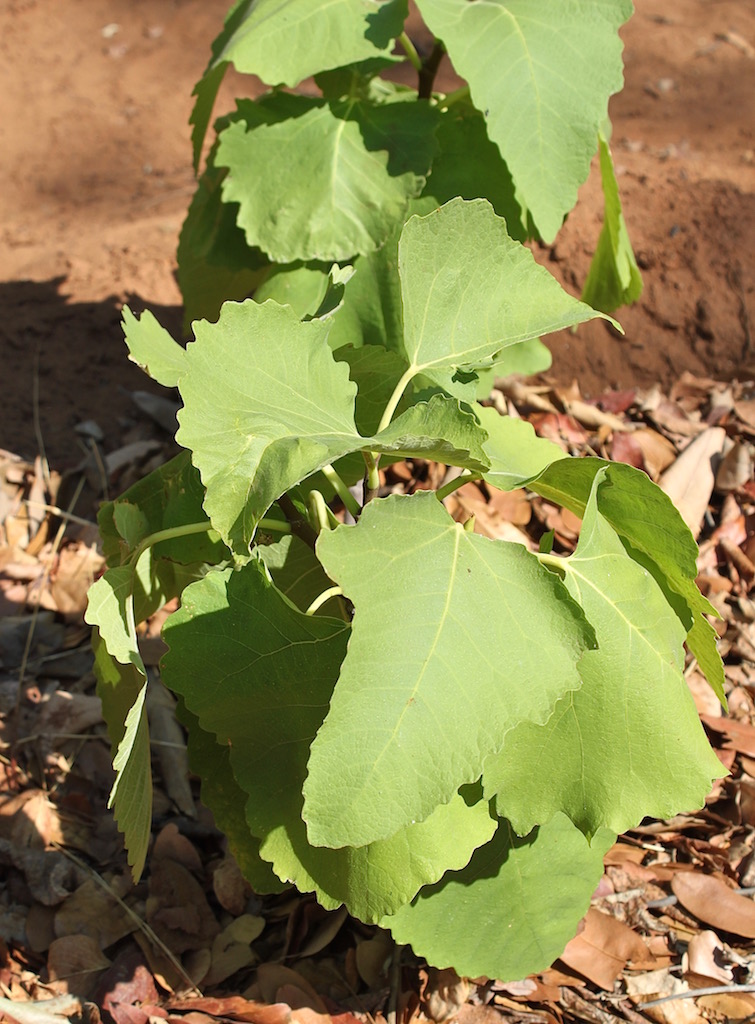 The tea is a potent liquid fertilizer, and I have firsthand experience of this. When I arrived here on the farm in February, 2013, Chris was in possession of two tiny fig seedlings struggling to take root in the semi-arid Kalahari sand. They were mulched and watered regularly, but over time one died while the other one flopped about, produced a leaf here or there, and grew all of about two inches in as many years. After we made our first container of worm tea our little fig tree was one of the beneficiaries. Within weeks — and I mean weeks — it had grown into a robust seedling. Today the fig appears well on its way to turning into a healthy, strong tree.
You have no idea how happy this makes me. I adore figs.