I've loved the band, Queen, for as long as I can remember. I've listened to their music from the days when I was an audience of one, watching my pubescent elder brothers and their mates belt out "WE WILL ROCK YOU!" while strumming the strings of wooden tennis rackets, smoking stolen cigarettes and sipping on stolen beers, right through to now.
Today, if there's one line in Freddie Mercury's "Bohemian Rhapsody" that runs over and over in my head like a, um, stuck record, it's "thunderbolts and lightning very, very frightening …" Especially at this time of year when, often with little warning, we are shocked out of our sweaty torpor by a sudden crack of thunder. When an electrical storm is directly overhead I have a tendency to pace around our slab — followed by a conga line of five shaking dogs — singing those lines and ending with a deafening high-pitched "GALILEO, GALILEO!" in defiance of the drumming rain on the tin roof trying to drown me out.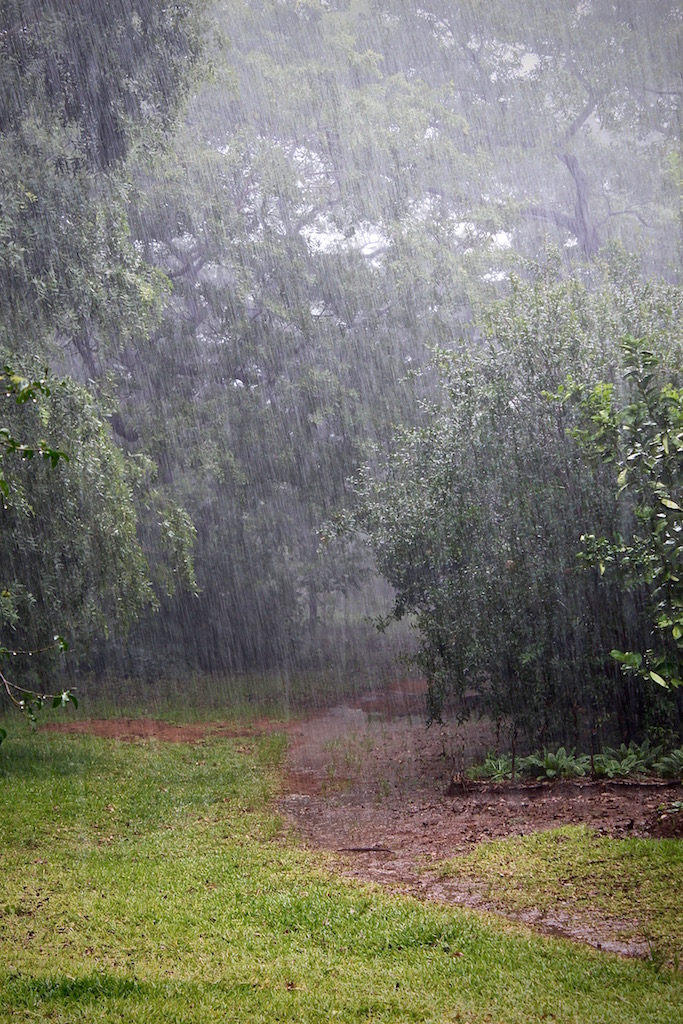 This blogpost was delayed because lightning struck a cable that burnt the interface in our modem, rendering us without internet for a week. It was a storm unlike anything I've ever experienced here before. It was as if the lightning was striking the house itself, over and over. The first gunshot of thunder sent dogs scurrying under our bed; a blue flash of electricity through the air above our cat, lying on the daybed, shocked him bolt upright, making his hair stand on end and sending him dashing for cover in the bath. Living in the open beneath this sort of ferocity is deeply unsettling. It makes me feel vulnerable and powerless. As Africa's great nature poet, Niyi Osundare, intimates in his poems about the power of rain — how it's an actuator of abundance or lack, joy or suffering, life or death — "Sometimes when it rains you wonder who sent the skies weeping."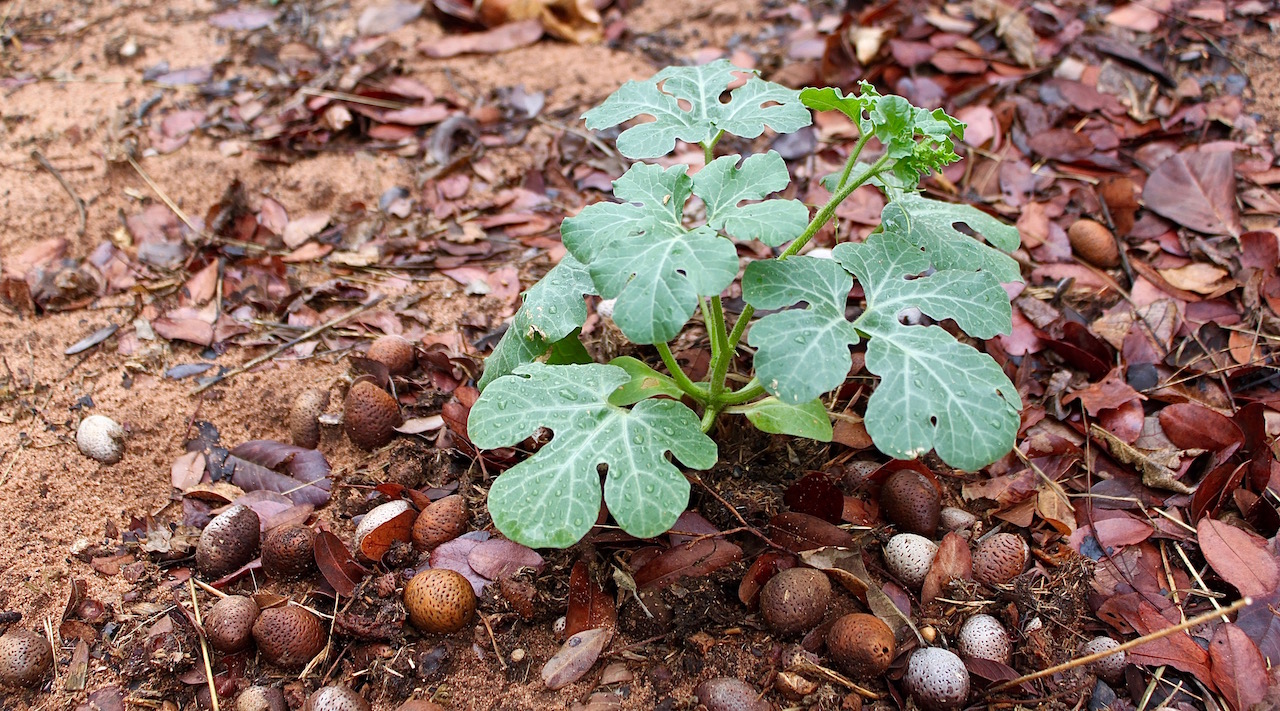 Osundare also reminds us of the rain's godliness. In places like this, where the wet "green" season lasts for a short four months, where nearly every living thing feigns death by the end of October, when the rain returns "our earth can breathe again." The transformation is as dramatic as it is wondrous. Overnight the enervated landscape is painted with splashes of bright wildflowers. Green shoots emerge all over the bare earth. Little leaves unfurl at the end of thirst-quenched branches. I wake up one morning and the naked Mongongo tree above our house is adorned in clusters of lime green verdure.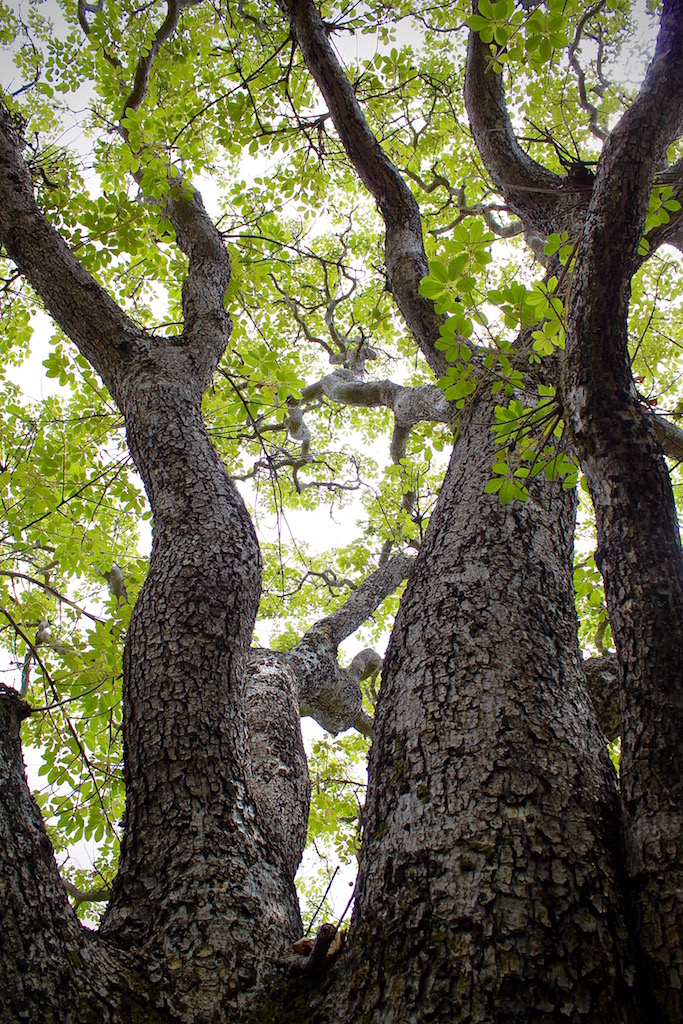 In a couple of days our holiday starts. We have every member of Chris's immediate family visiting from Australia, the United States, and England. There will be nineteen of us celebrating this season; celebrating the coming together of a whole family for the first time in many years.
I leave you with another Osundare poem, taken from his collection "The Eye of the Earth." I know of no other poet today who so captures my own feelings and sensations living as close to nature as we do here in the Zambezi Valley.
Who says that drought was here?
By Niyi Osundare
With these green guests around
Who says that drought was here?
The rain has robed the earth
in vests of verdure
the rain has robed an earth
licked clean by the fiery tongue of drought …
 … With these green guests around
Who says that drought was here?
Aflame with herbal joy
trees slap heaven's face
with compound pride
of youthful leaves
drapering twigs into groves
once skeletal spires in
the unwinking face of the baking sun
With these green guests around
Who says that drought was here?
And anthills throw open their million gates
and winged termites swarm their welcome
of compassionate twilights
and butterflies court the fragrant company
of fledgling flowers
and milling moths paste wet lips
on the translucent ears of listening windows
and the swallow brailles a tune
on the copper face of the gathering lake
and weaverbirds pick up the chorus
in leafening heights…
soon crispy mushrooms will break
the fast venturing soles
With these green guests around
Who says that drought was here?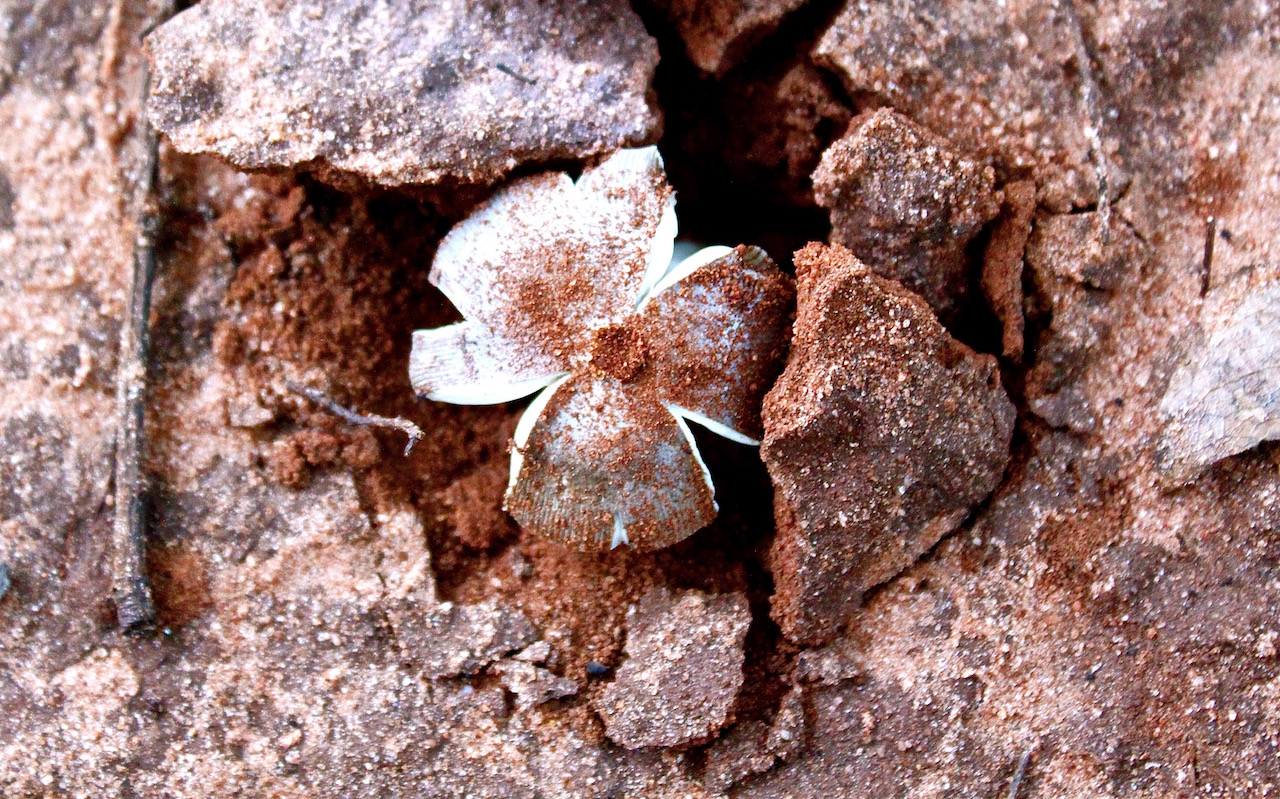 Happy Holidays! This post is written with so much gratitude to you all for your continued support and interest.