I've just taken delivery of the foodie's equivalent of a new BMW i8. Last week I committed to a joint venture with The Explorer Club Africa in The Elephant Café, a new restaurant built on a deck in the Zambezi River, set among a resident herd of orphaned and rescued elephants. It's small, it's gorgeous, it's eco-friendly, and it's the type of vehicle I could only have dreamt of to showcase the recipes I've been developing with wild edibles and local, seasonal ingredients here in Livingstone.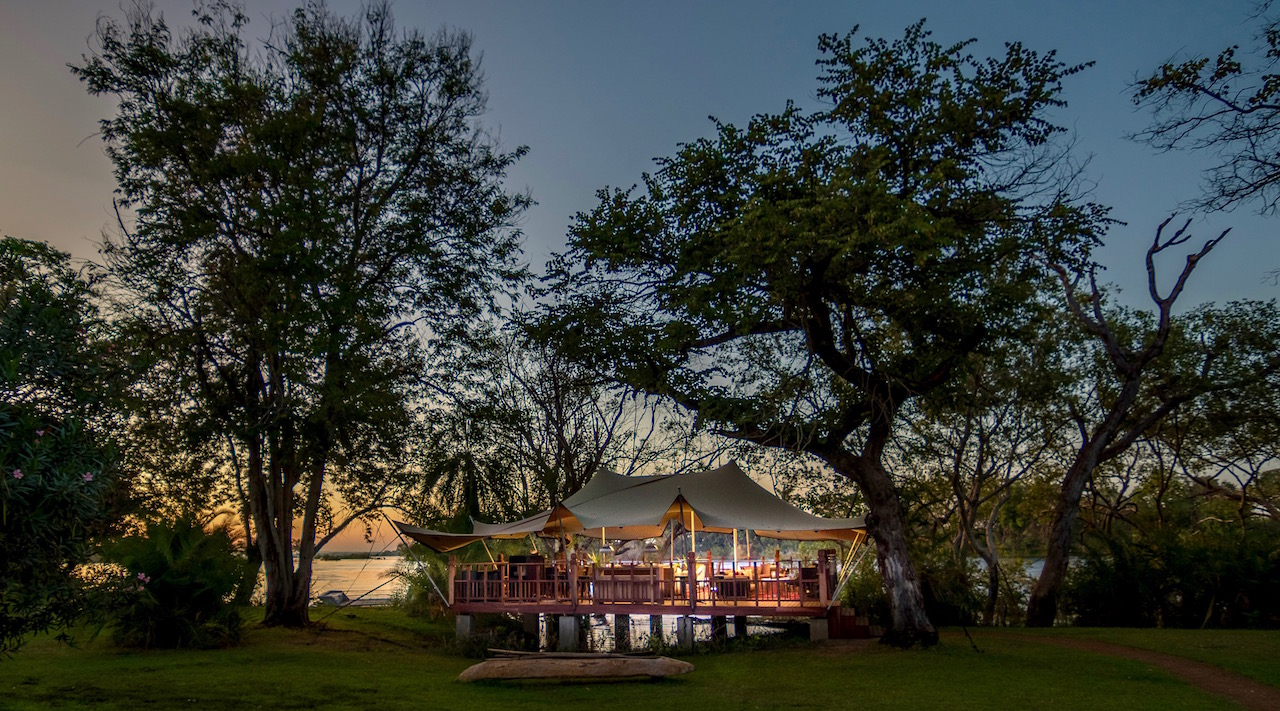 The Elephant Café will become the center point of a riverside location that's been home to a herd of hand-reared elephants for many years. They are elephants that were rescued from drought and culls decades ago; elephants that later assimilated from the wild; elephants that were born into the herd. They are elephants that have grown up with safe human support using the "positive reinforcement method." Being around them in close vicinity, discerning the rumble of their songs from deep within — sensing their wildness and enormity — touches something primal and very old within you.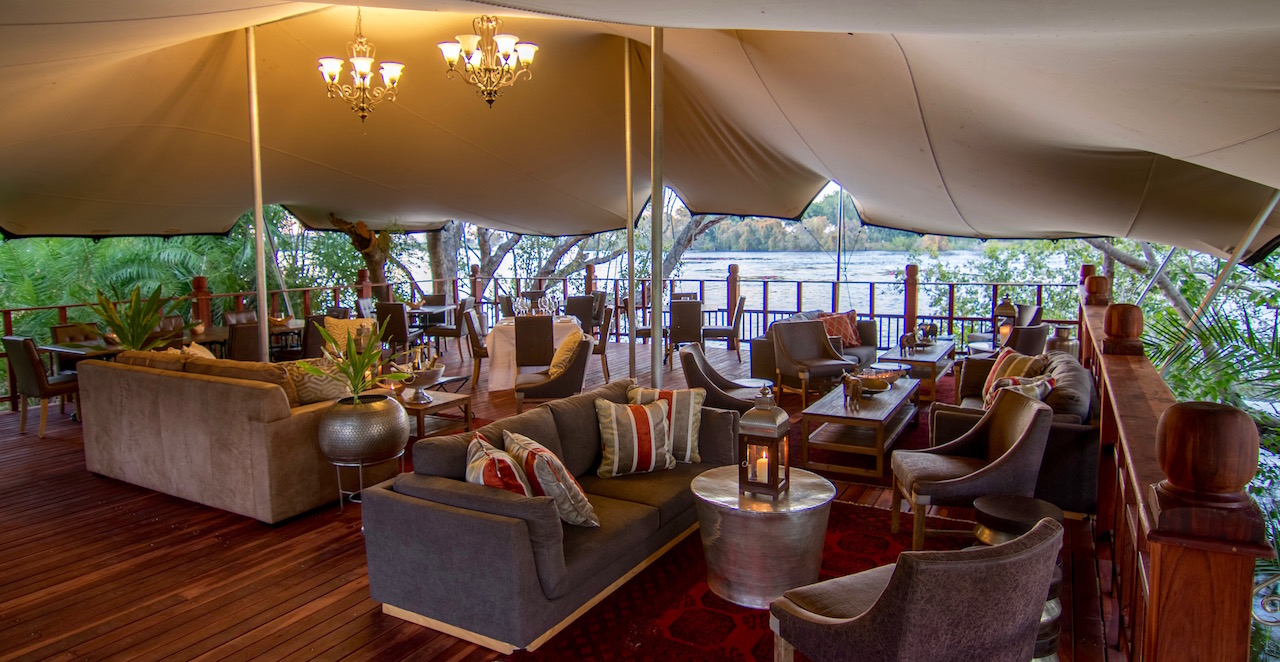 The restaurant sits twenty-four guests. Opening is scheduled for June, 2016, and pre-booking will be essential. Guests have the option of arriving at the restaurant via jet boat from destinations further down river. Guests will have the privilege of interacting with the elephants, and watching them as they dine. Over time we will offer fine dining experiences through the day, beginning with a sunrise excursion and a three-course lunch. The food will be prepared using fresh local ingredients, with a strong focus on wild edibles, thus the menus will change with the seasons.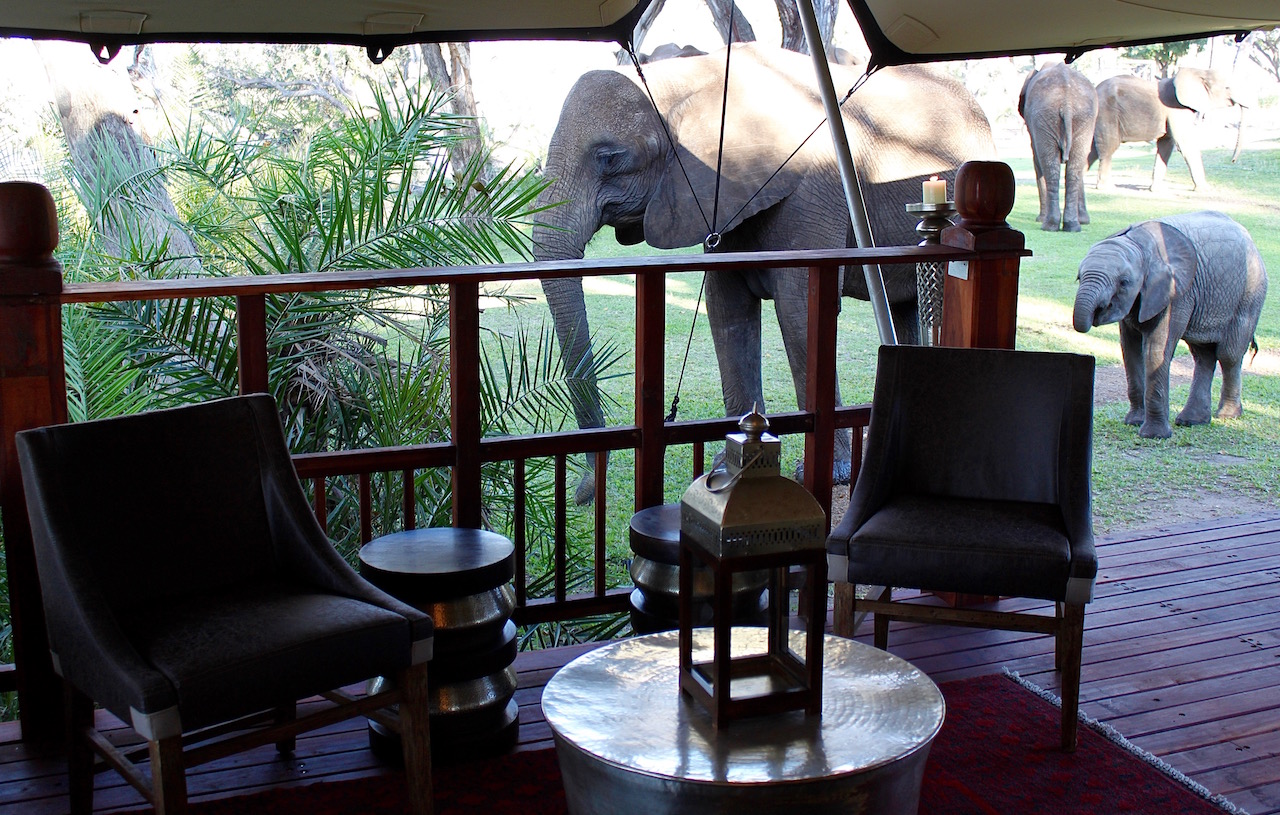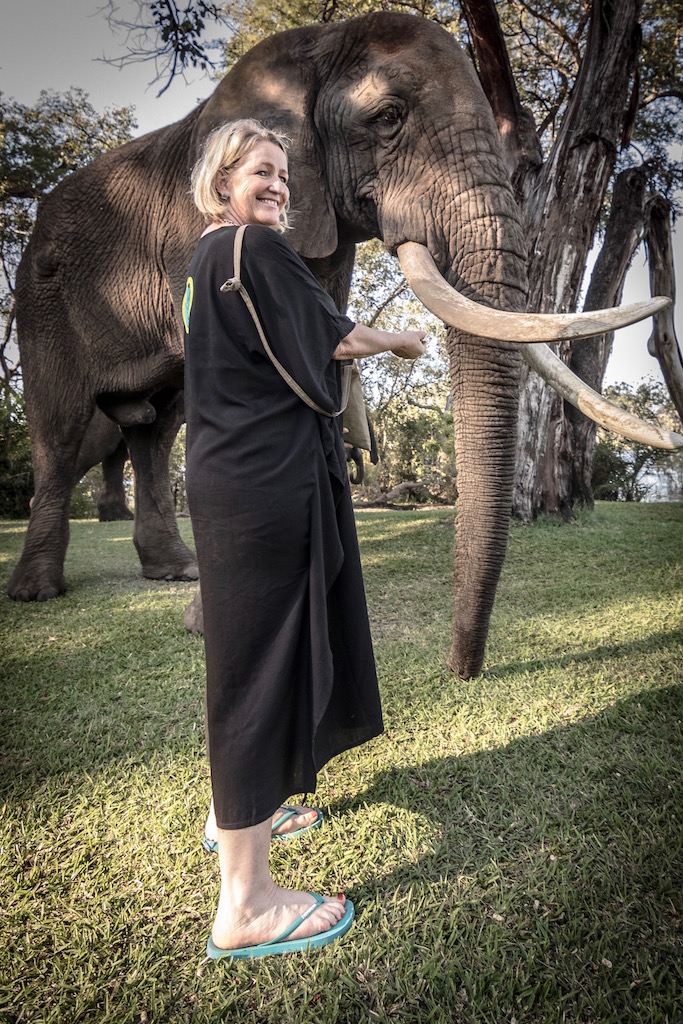 So many of the ingredients I forage from the wild are also much loved by elephants: mongongo nuts, marulas, wild sourplums, baobab and muchingachinga fruit. I'll be developing more and more recipes with these wild edibles as we move along. It's a productive time of year right now. Ripe marulas are dropping from the trees, as are the mongongo nuts. Word is out that I'll compensate the community if they assist me in foraging for wild ingredients. As a result I'm now in possession of over 100kgs of mongongo nuts; nuts that I use in biscotti, salads, and to make mayonnaise, among other things. On Monday I'll drive down to the women in Komanyana Village beside the Zambezi River, who've long been taught how to crack open this notoriously hard nut. It is my sincere hope that by promoting the use of these diverse, and largely unexplored, natural resources, our surrounding communities will be enriched as well.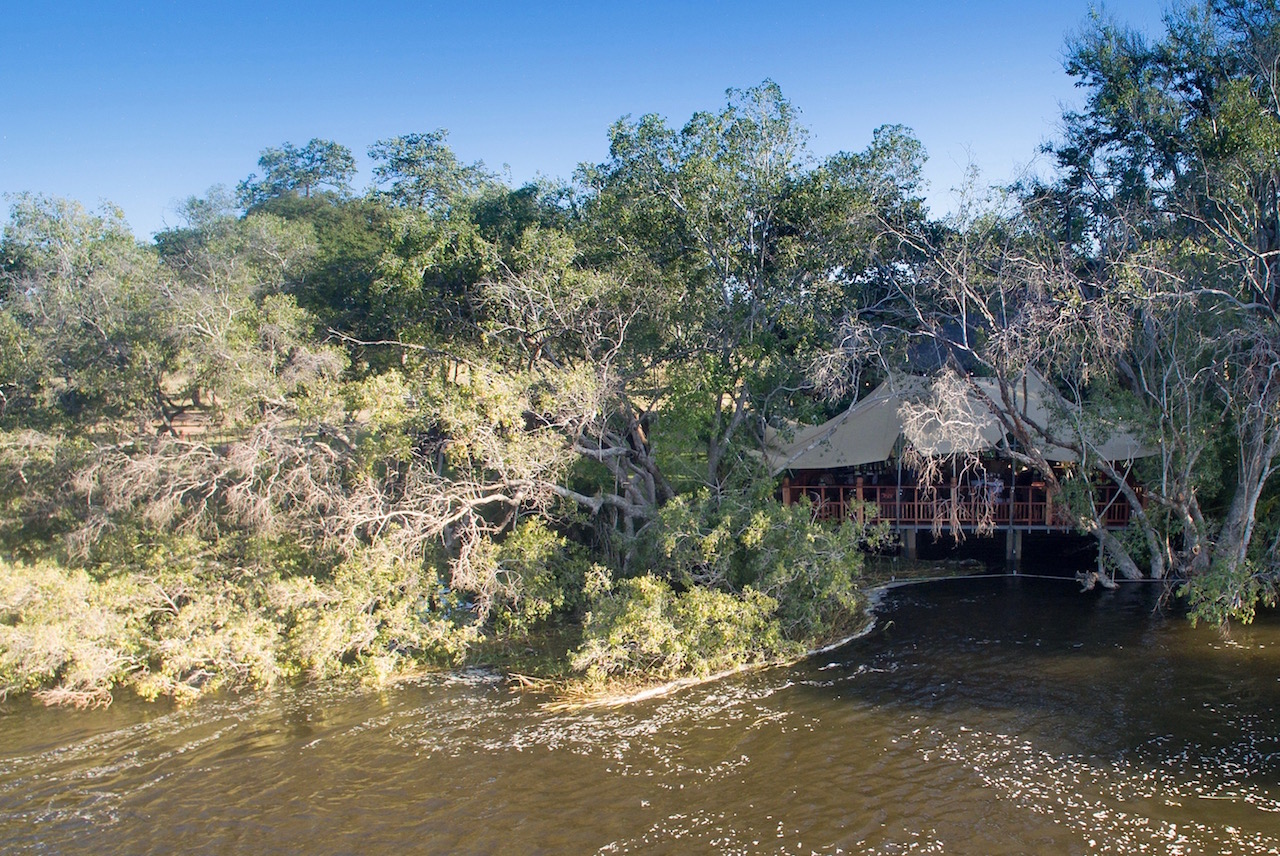 The Elephant Café sits in a place that is not only breathtaking, it's imbued with an energy of interconnectedness and calm. It's a place that invites in other wild animals like giraffe, wildebeest, zebra, and antelope from the surrounding Mosi-a-Tunya National Park. It's a place that's alive with bush-speak, from the throats of the river birds, from luxuriating hippos, from squabbling monkeys and baboons in the canopy overhead. It's a place that carries the spirit of the elephant. Being asked to be a part of it is a gift that has uplifted my confidence, flooded my imagination, and fulfilled a dream of feeding people in a way that's unforgettable. For this I feel immense gratitude.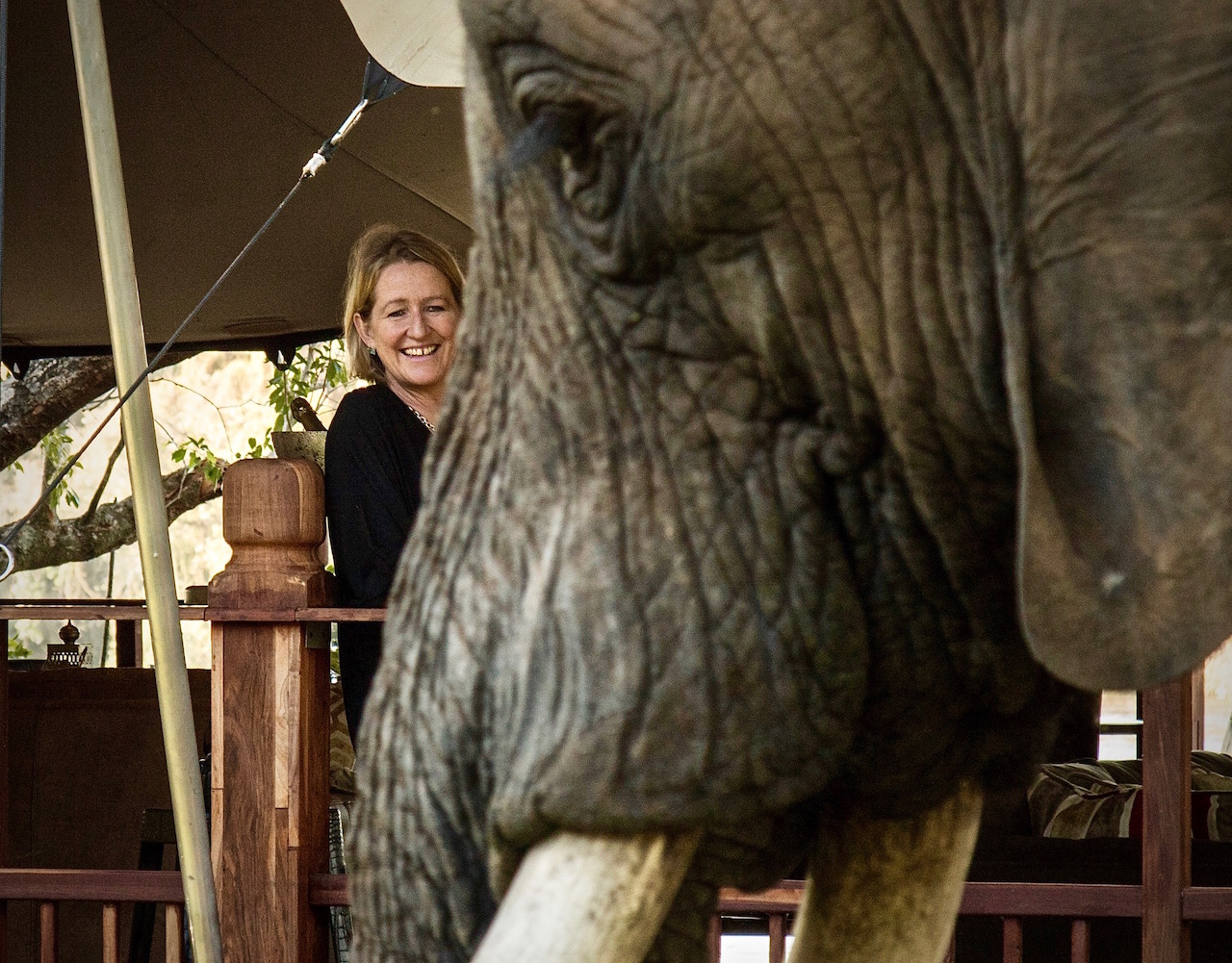 Photo credits: Sean Edington. With grateful thanks.