Last week I spent the better part of a day learning new plating techniques at one of London's leading specialist party planners, Blue Strawberry/Table Talk. Owned in part by Molly Ronan, the sister of a close friend, I was given access to the company's busy kitchen to observe and ask questions of the chefs who were plating food for a tasting at lunchtime.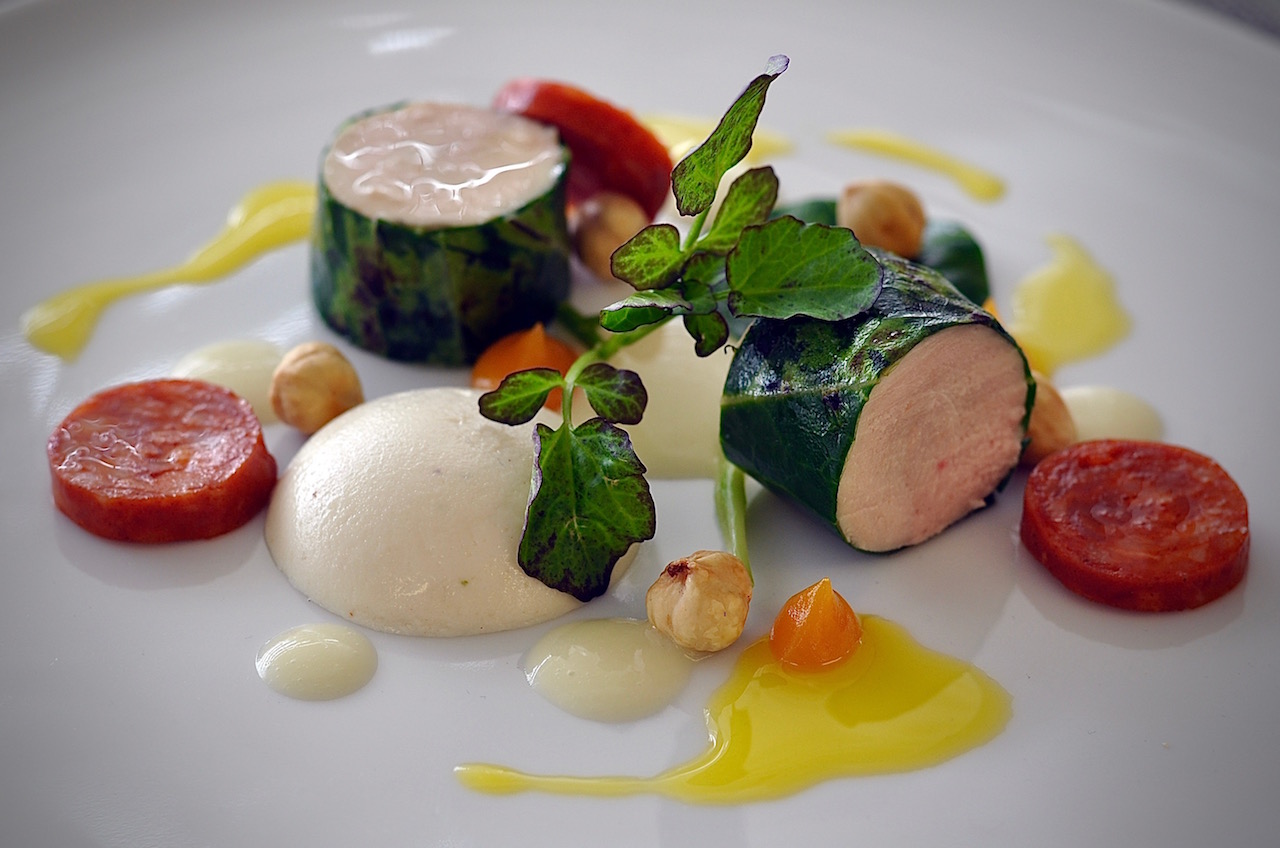 Blue Strawberry and it's sister company, Table Talk, are not only highly-regarded for orchestrating extraordinary events at which they serve delicious food, they are also renowned for the way they present it. We eat with our eyes, as some say, and as such I've been following Blue Strawberry's imaginative plating on social media for months. While I am now comfortable creating my own recipes and experimenting with different flavors, textures and colors, I was less sure about modern plating techniques, most of which have changed dramatically since I attended cookery school in the 1980s. It was for this reason I asked Molly to join their team for the day.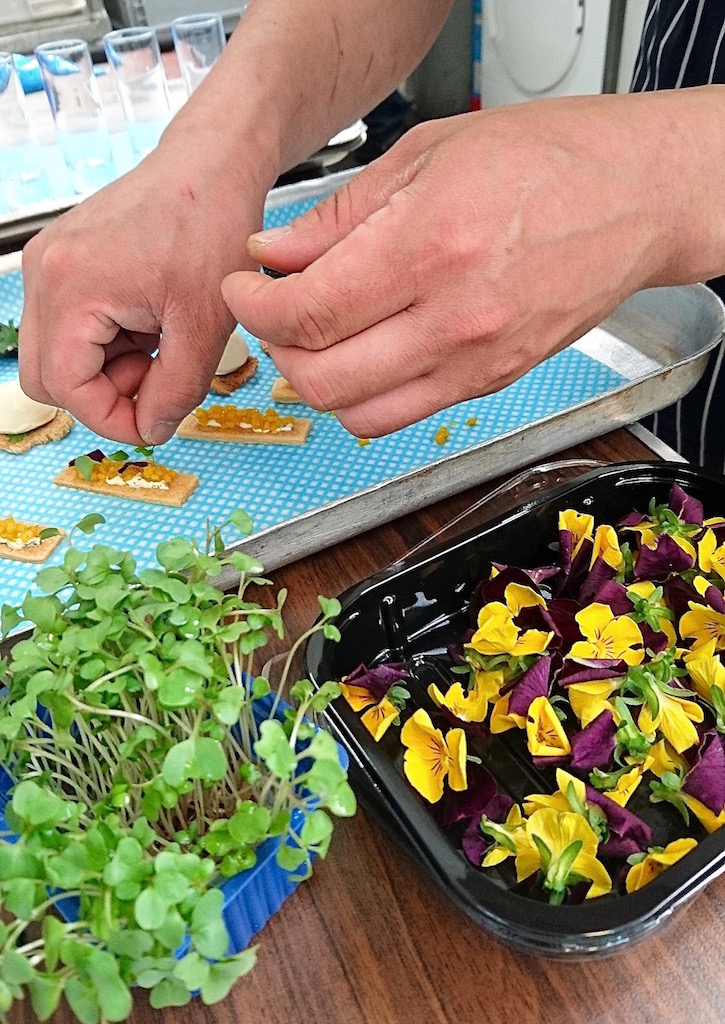 And what a team it was: fifty professional chefs led by Executive Chef Ebbi Buchmann, a Namibian native, and Head Chef, Dylan Cochrane, a South African native. I was among my people! Ebbi's an African who has cooked his way into Kensington Palace and 10. Downing Street, working under Michelin-starred chef, Anton Mosimann. There, he cooked for five successive British prime ministers, and was part of the team that catered for Prince William's wedding to Kate Middleton.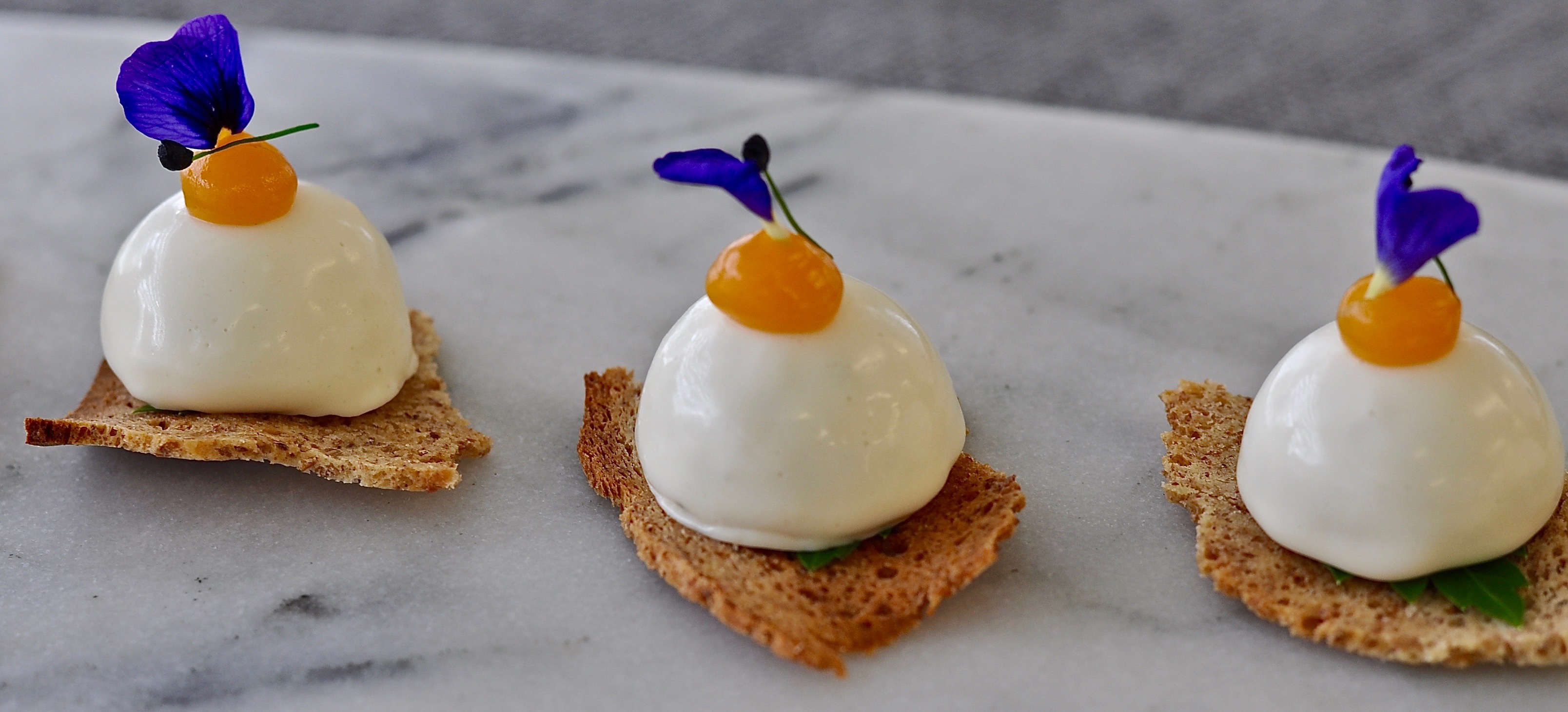 Dylan, in his position as Head Chef at Blue Strawberry/Table Talk, has collaborated with celebrity chefs like Angela Hartnett, Helene Darroze, Jason Atherton, and Hugh Fearnley-Whittingstall. He manages the kitchen, overseeing all the chefs, while crafting and executing myriad top-quality, locally-sourced menus, served at events and banquets around Great Britain.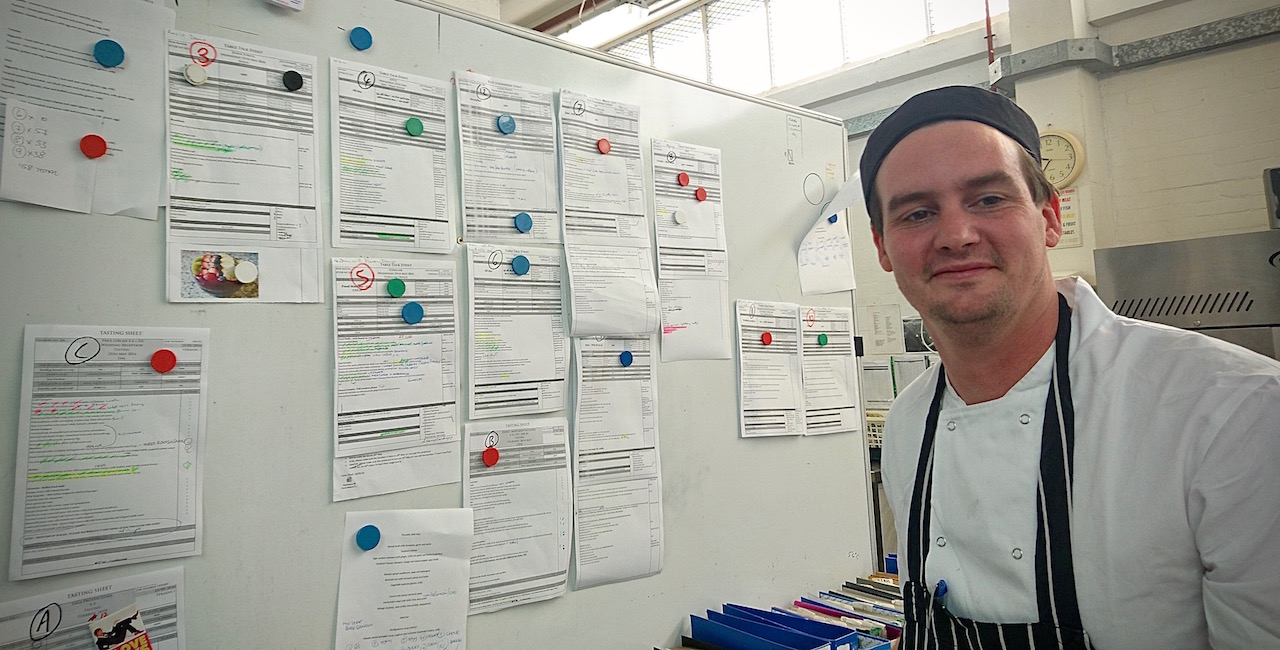 It was the Chelsea Flower Show the week I worked with the Blue Strawberry/Table Talk team. Along with two weddings, an event at Westminster Abbey and another in the City, as well as the various breakfasts, lunches, dinners and canapés for the flower show, they fed 2,125 people. I witnessed the preparation of part of this mammoth task firsthand, which also included a tasting for potential clients. Dylan allowed me to hover around him and his team as they prepared and plated a number of dishes for the tasting, the menu of which included some of the canapés and appetizers photographed below.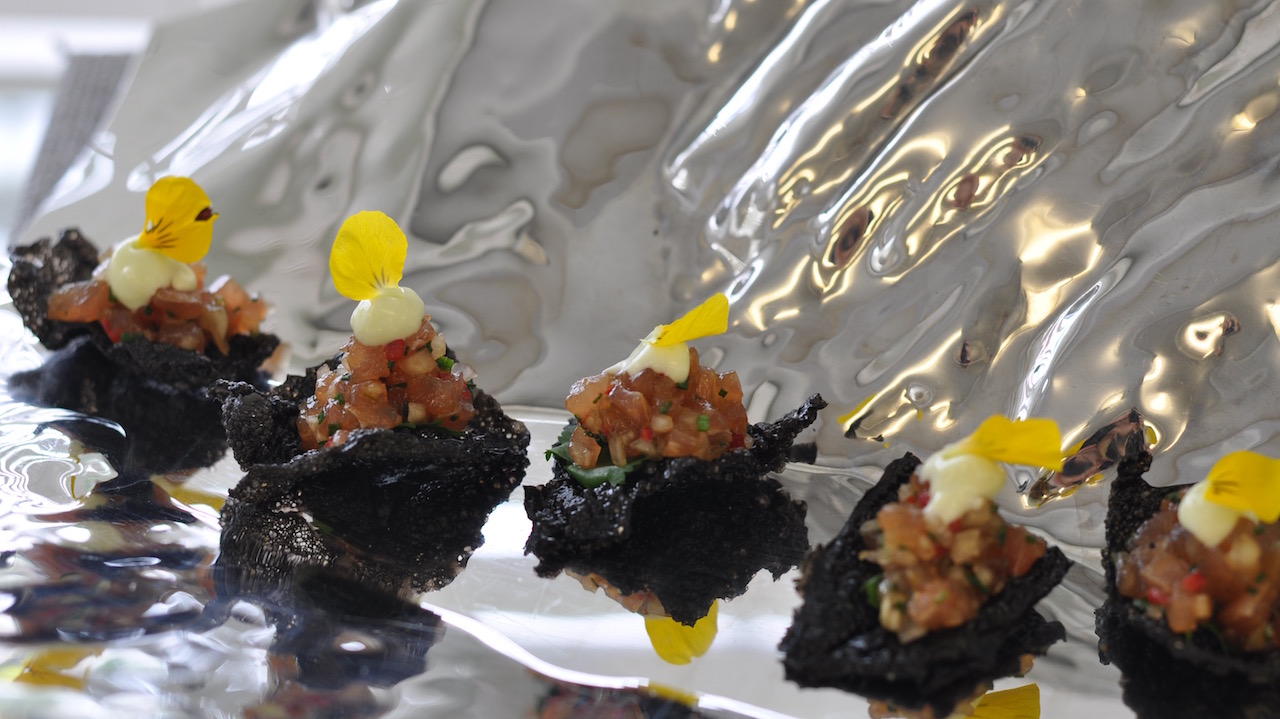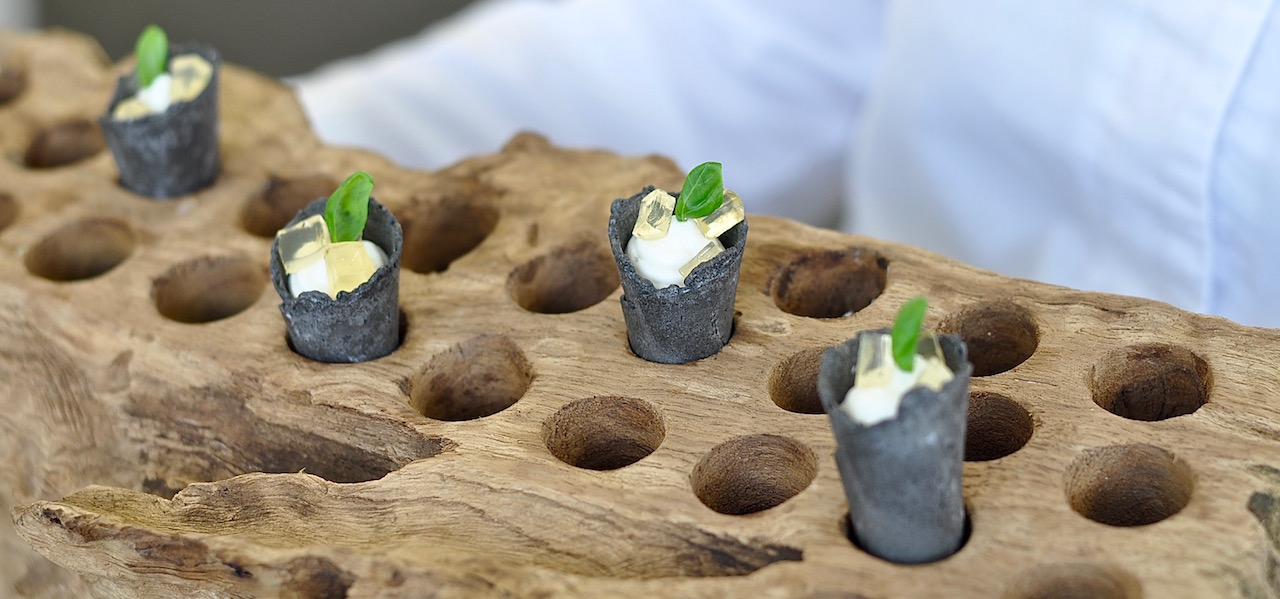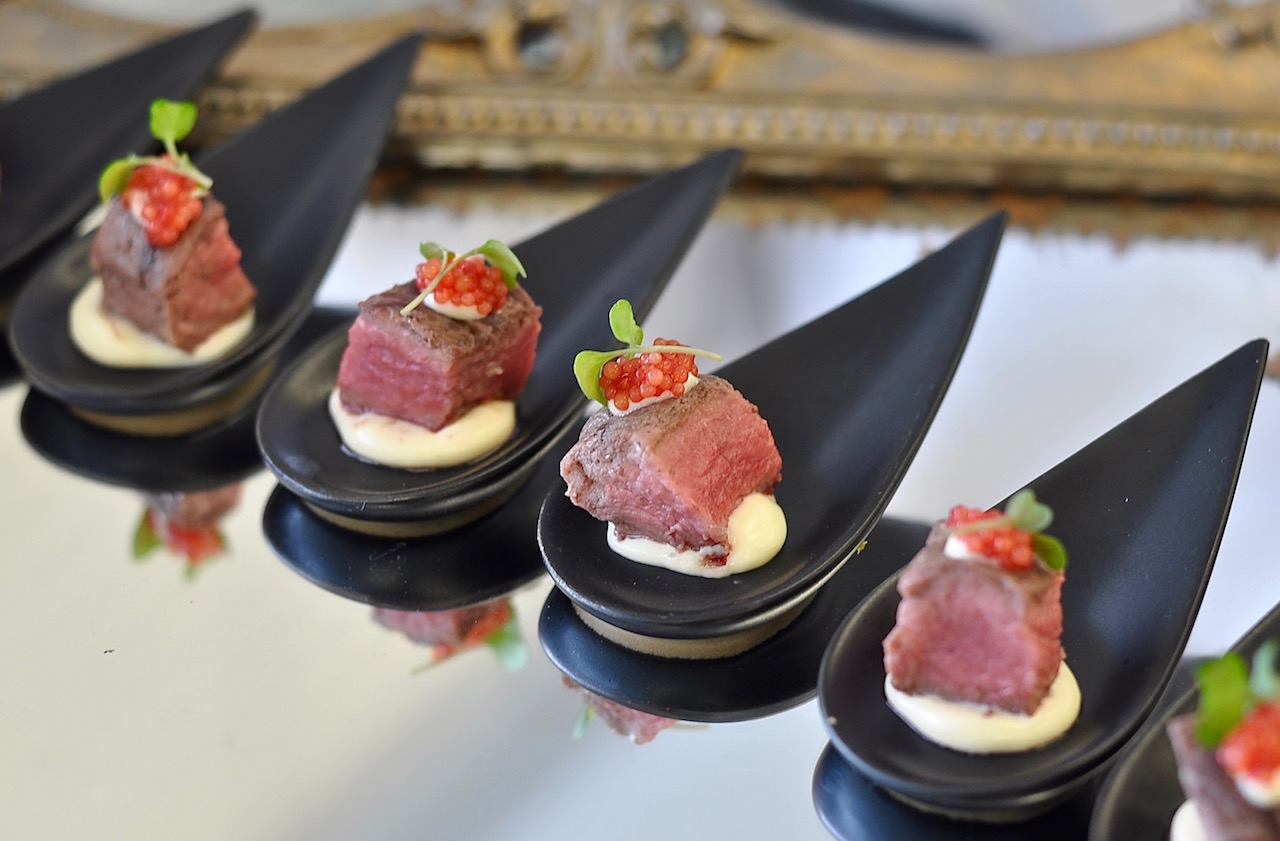 I then documented Dylan plating an appetizer for the tasting. He showed me various techniques he used for bringing together different elements of the Summer Beetroot Salad with Ewe's Milk Curd, Figs, Truffled Honey, Pistachio Crumbs & Water Cress, pictured in steps below. I noted how the dish was slowly built in layers, with careful consideration for color, texture and flavor in each step. This recipe was one of many designed for Blue Strawberry/Table Talk by 2012's Masterchef Professional winner, Keri Moss, who consults as a food designer for the company.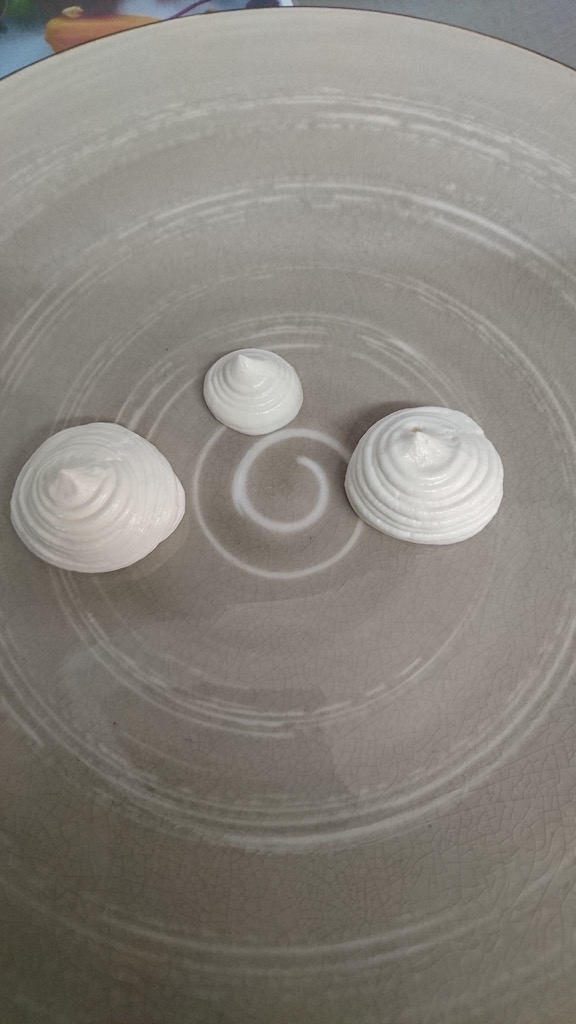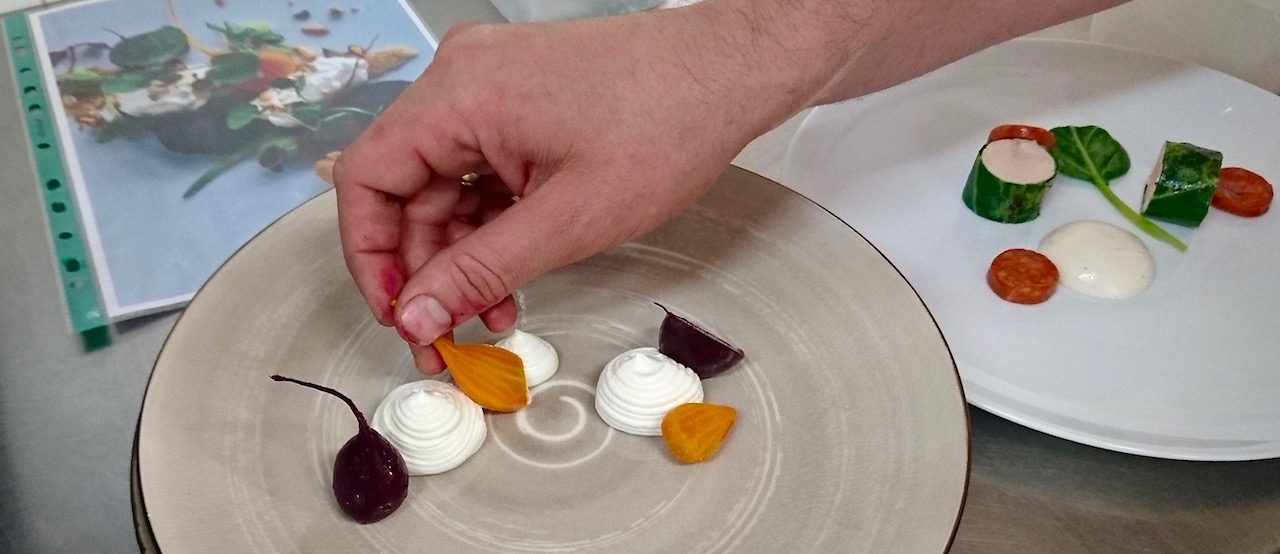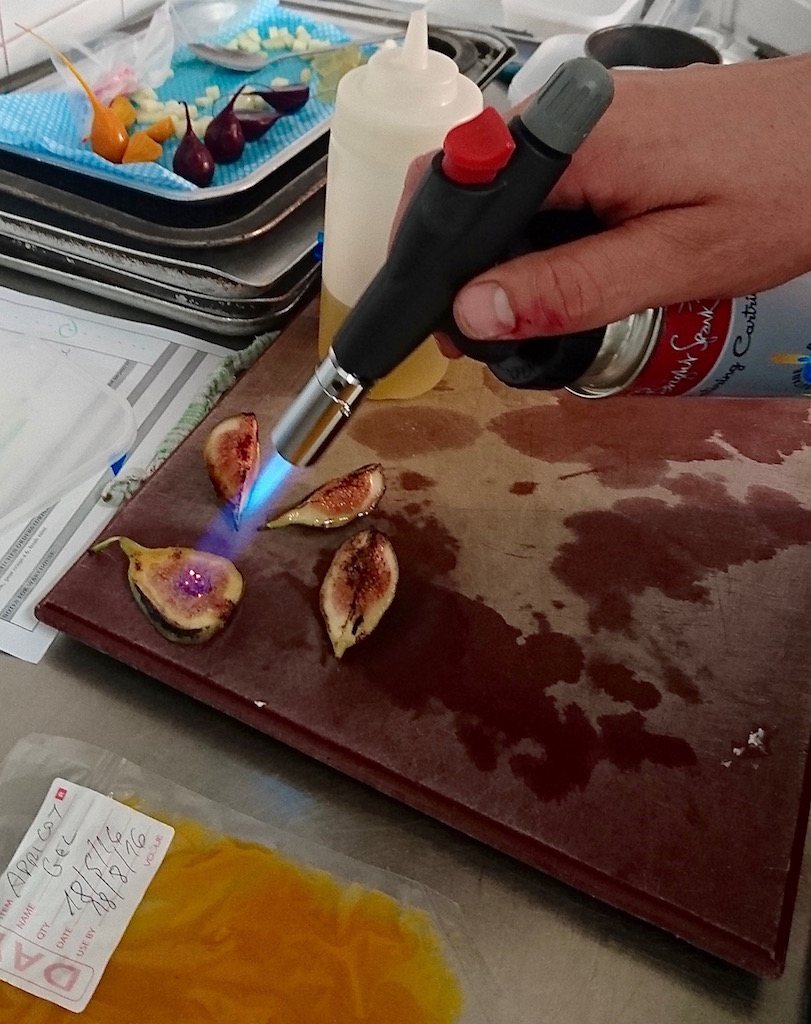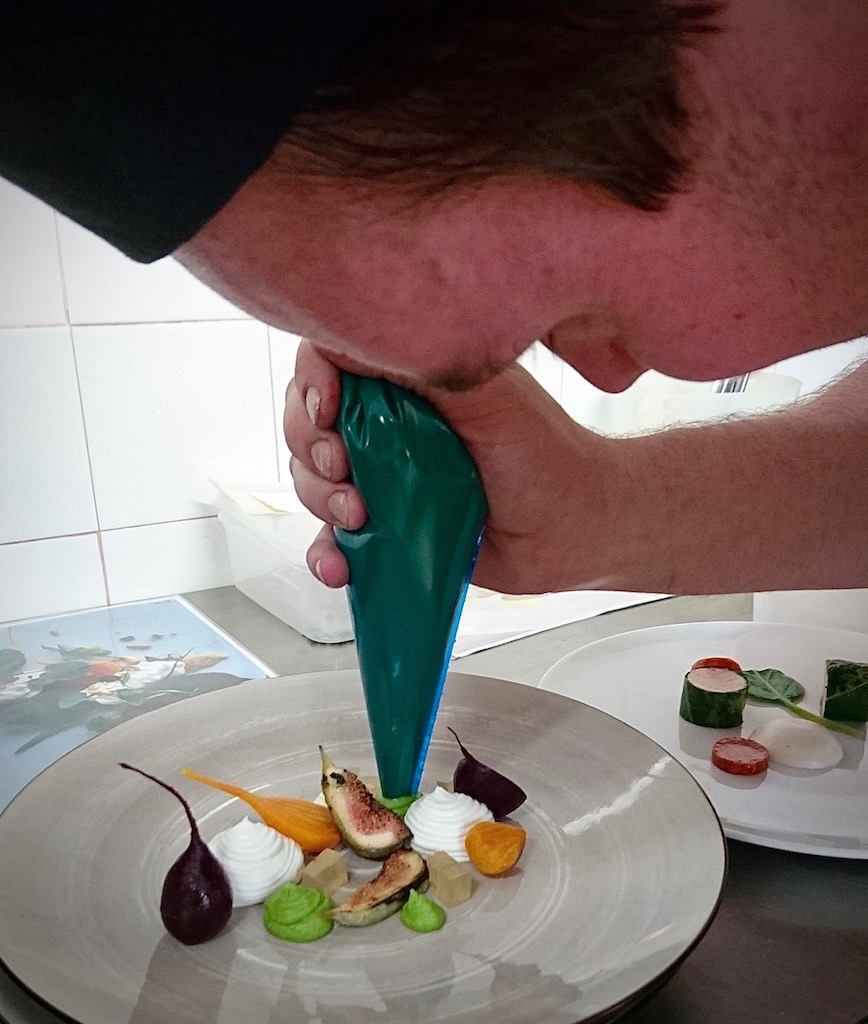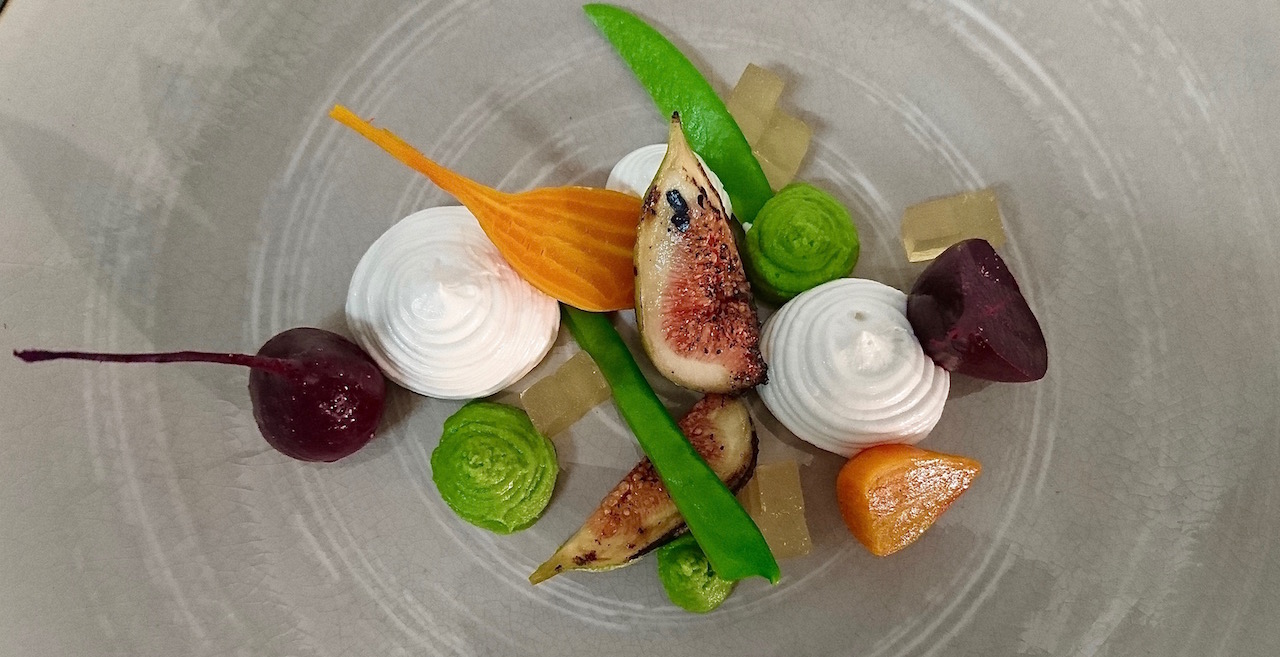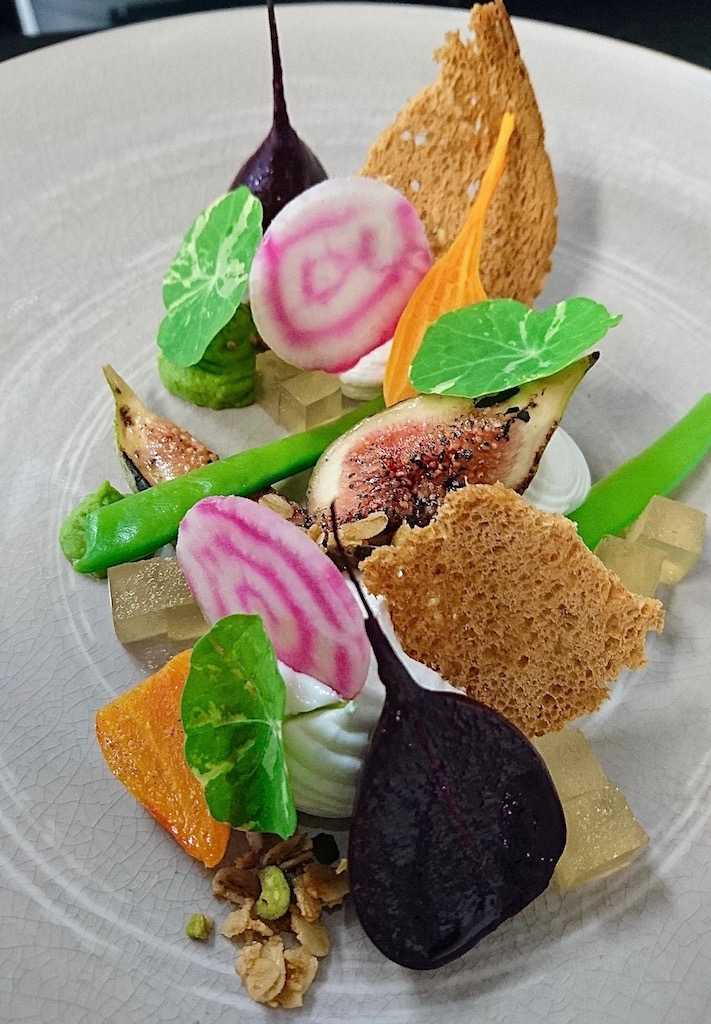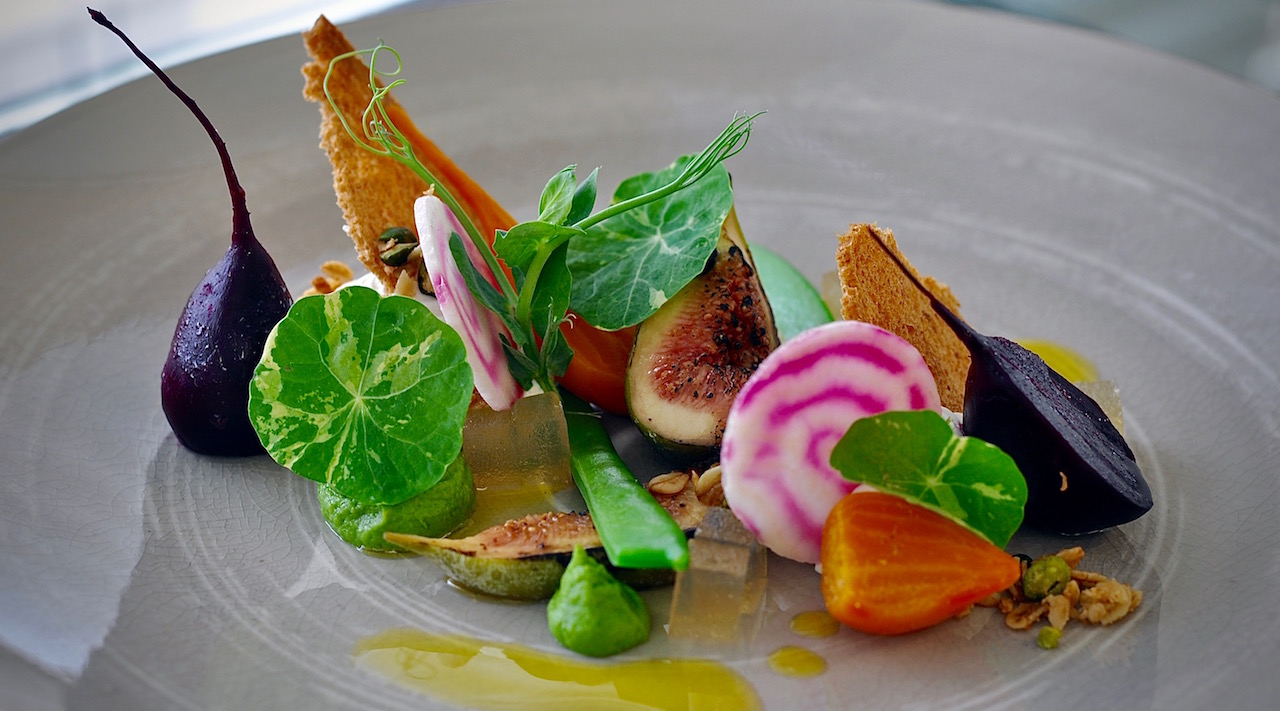 Much gratitude to Molly Ronan, JoJo Browner, Ebbi, Dylan, and the Blue Strawberry/Table Talk team for allowing me to get in their way on such a busy day. Thank you for answering questions, explaining different techniques, and for giving me permission to use some of your photographs. Everything I learned will, I hope, be translated into the dishes I create for The Elephant Cafe, which is to open on the Zambezi River in Livingstone, Zambia, soon.