Rachel was an orphan. Her last name is Tembo, which in Swahili means "elephant." How remarkable, then, that Rachel should end up becoming part of a family of orphaned elephants? And more so that she is especially loved by all the babies in the herd to which she has such a deep connection? "The young ones are my kids," she told me earlier this week. "I've always wanted to work with animals. This is a dream come true for me. Being here has taught me so much, about nature and life."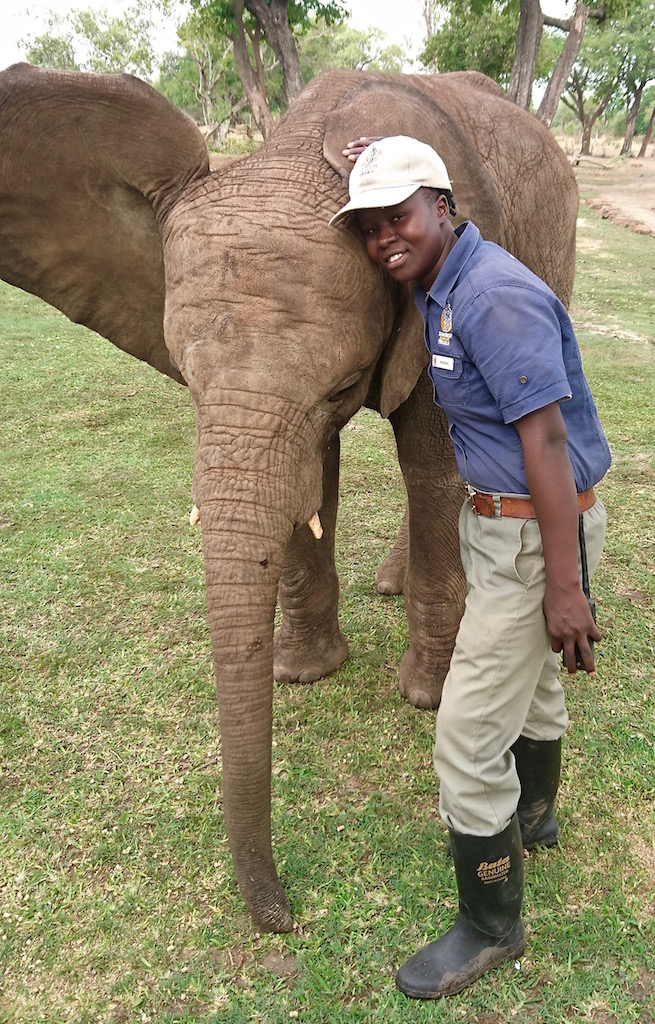 At twenty-seven years old, Rachel is one of the only female elephant handlers in southern Africa. It's an astonishing accomplishment considering she was taken to an orphanage in Zambia's capital, Lusaka, soon after she was born. "Both my parents passed away when I was an infant. It was left to my uncle, who never had the means to look after me, to take me to the Fountain of Hope orphanage. From there I was moved to the Ebenezer Childcare Trust when I was about eight, which was how I ended up in Livingstone."
Ebenezer Childcare Trust was started by Ranji Chara, the wife of a Sri Lankan doctor who emigrated to Livingstone decades ago. "The Charas were like my surrogate parents. We had a very close connection." Two months ago Ranji Chara passed away, but Rachel still stays in touch with Dr. Chara. "They spoiled me," she said. "I had a very good upbringing thanks to them."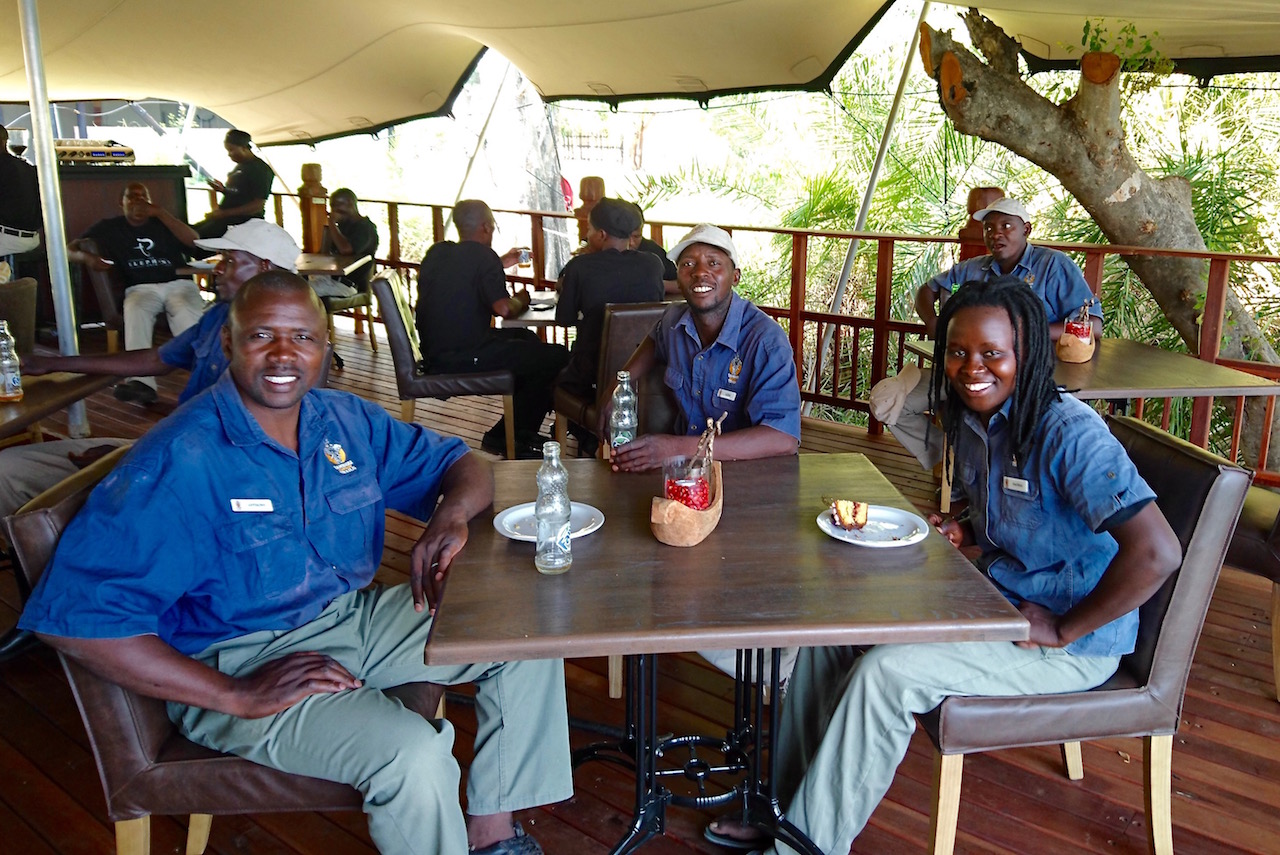 Rachel finished high school, paid for by Ebenezer Childcare Trust, and then completed a diploma in International Management Information Systems at the Livingstone Institute for Business and Engineering Studies. One year after graduating, however, Rachel still couldn't find a job, so she started bartending at the Zambezi Bar in Dambwa market.
"It was here that I met Daniel, the videographer who films our clients and the elephants at Zambezi Elephant Trails. He came with his guitar and I asked if I could take a turn playing it because I had been learning the instrument at Ebenezer," Rachel told me. The two became friends. Daniel later brought along the elephant handlers, with whom he worked, to the Zambezi Bar. They all saw something in Rachel, for not long after she was invited to try out becoming an elephant handler herself.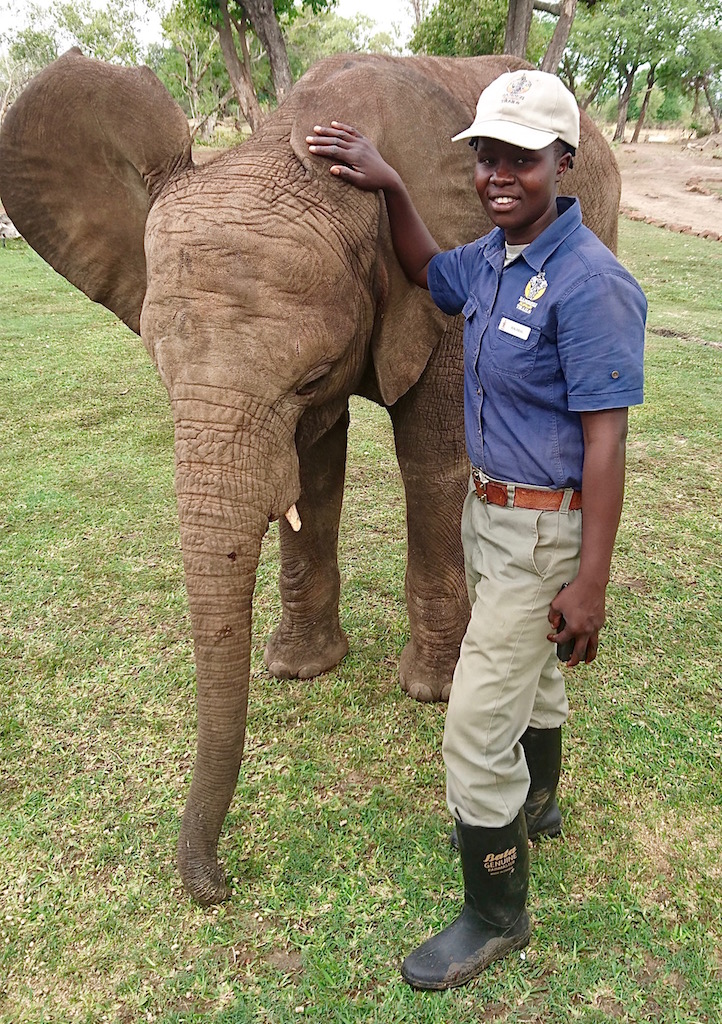 The offer was conditional. The close-knit all-male team was looking for a female handler, as long as she didn't get involved with any of them. "I arrived at the beginning of 2012 and was put through all the trials to see if I fitted in and could cope with the job. I was introduced to the elephants and then was put to work cleaning the stables. I was really scared of the elephants to start with, but I slowly became used to them. It was cleaning the stables that was very hard." Physically, it was something Rachel had never experienced before.
She was taken under the wing of senior handler Africa, who still mentors her today. Rachel was encouraged to start reading books and studied hard in her spare time. "After a year of cleaning the stables, three-year-old Sekuti was given to me to look after. We were both orphans." Sekuti had joined the herd as a tiny youngster while the elephants had been feeding on a nearby island. Though he seemed to have been on his own for sometime, Sekuti settled in well with his adopted family. "We began together," Rachel said.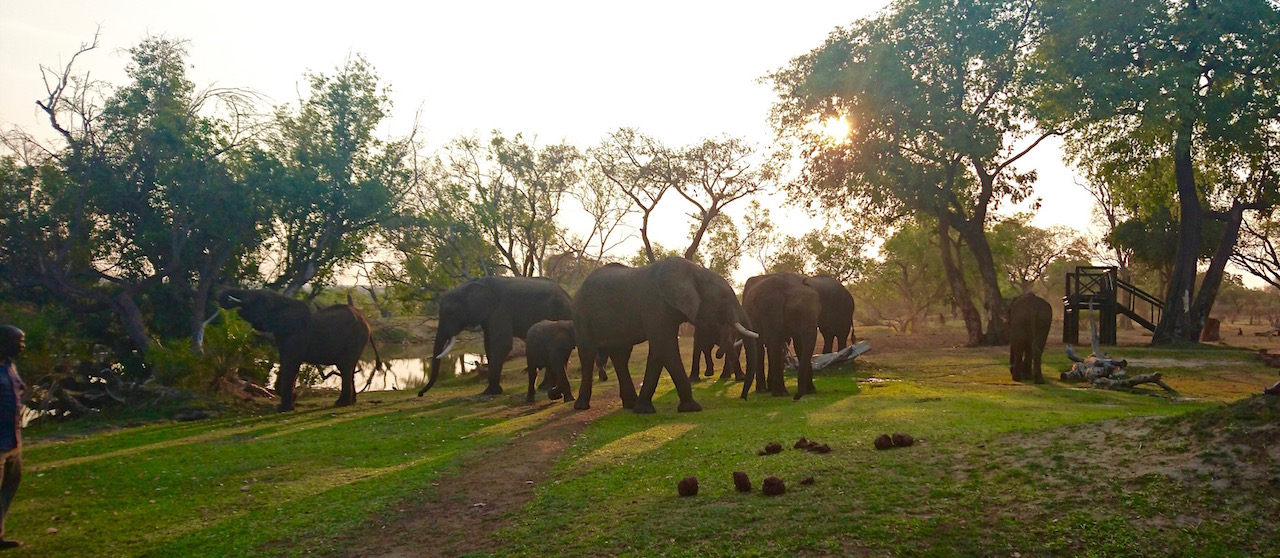 There have been some terrifying moments since. Working mainly with the babies, Rachel has been caught in the crosshairs of protective and jealous mothers. "Elephants are very like humans emotionally. They not only read your emotions, but if you hurt one for no reason they will bear a grudge against you." It's a fine line the elephant handlers walk, and it's a long road of learning. Rachel knows that she cannot walk it forever. "Physically it is so demanding. As I get older I realize I have to think about my future, which is why I'm studying to try and become a vet. To do so I have to upgrade my mathematics. I write the exam next June, after which I will apply to vet school in Lusaka."
Rachel has found being the only woman among the all-male camp "very interesting because I'm learning about many different behaviors, not just from the elephants! It has strengthened me and taught me to be very careful in life. There is no jealousy; I am like a sister to them." Rachel is attached to all the elephants but has a special connection to Nandi, a young female with whom she has formed a very close bond. "We're learning from each other. She's quite cheeky and not always submissive. I really love this." One can see why.