Hanni Aston, Chris's late mother, was, by all accounts, a renowned cook. Elderly friends of mine, who also once knew Hanni well, have all told me as much. And her love of good food and her skill in the kitchen is reflected in Chris and his siblings.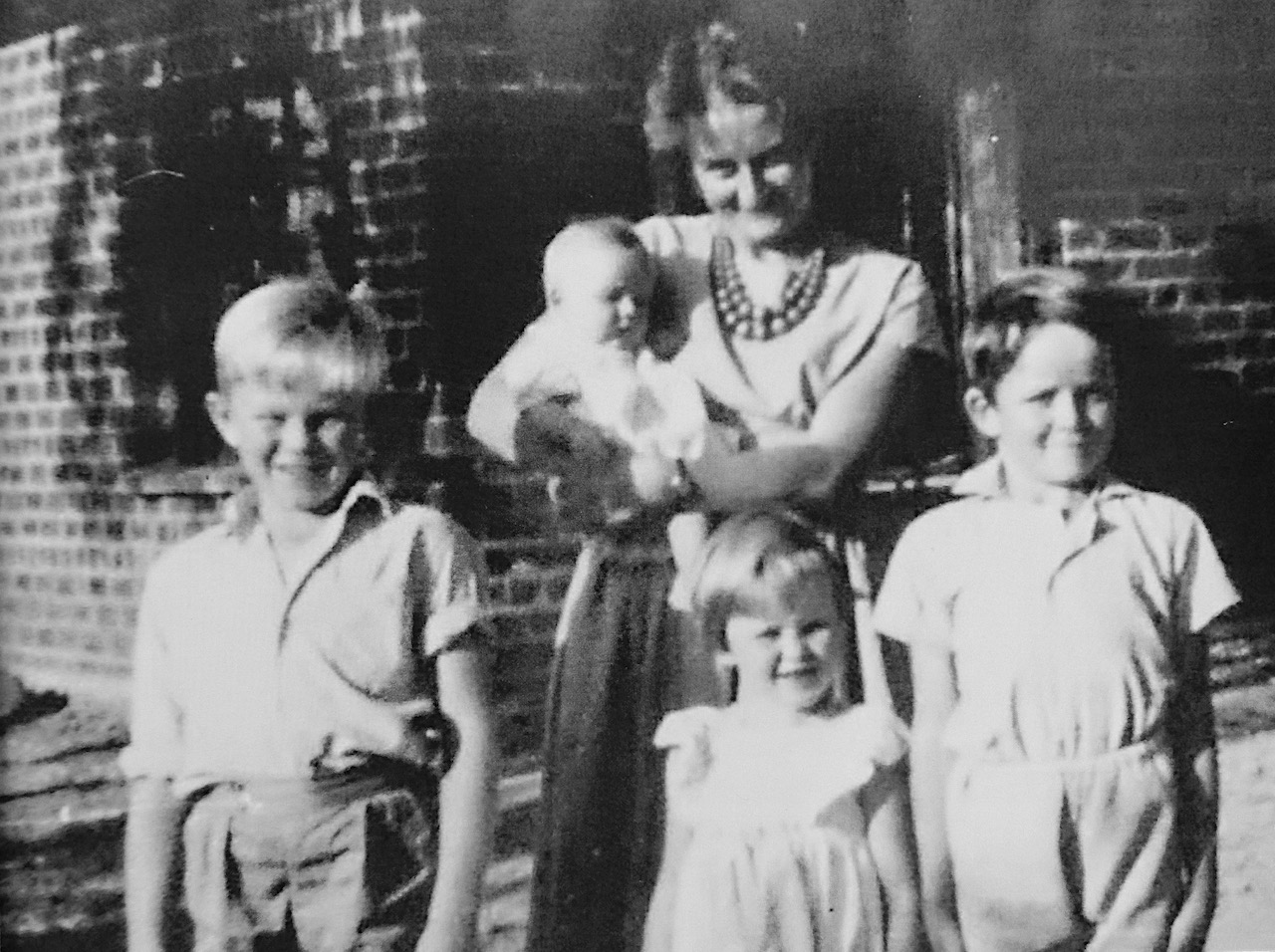 Hanni was of German descent, although she was born and brought up in England. She completed a cordon bleu certificate in London before she traveled with Chris's father, John, to what-was-then Rhodesia to start farming in the early 1950s. Hanni developed her own vegetable garden, and was an early proponent of whole, slow food. She was also prophetic when it came to understanding the perils of sugar and processed foods. In the 1970s she read Professor John Yudkin's Pure, White & Deadly, after which she discouraged her children from eating sugar, except on special occasions. As Chris told me, "Once in awhile Mum allowed us to eat it as long as we did so all in one sitting."
Those once-in-awhile occasions, more often than not, involved some sort of baked goods. How could they have not? Cakes and pastries, as I read in a post on German baking, are integral to the culture. "… the majority of its most classic treats have been made the same way for many decades, if not centuries." Paging through Chris's family recipes, there is Blitz Torte, Haselnuss Kipferle, a Plum Cake, all reflecting Hanni's heritage. But the cake that everyone demands each Christmas is Hanni's Apple Cake, now referred to as Granni Hanni's Apple Cake after Chris's daughter, Olivia, took over the job of baking it when they relocated to Livingstone from Zimbabwe fourteen years ago. Olivia at that time had just turned ten.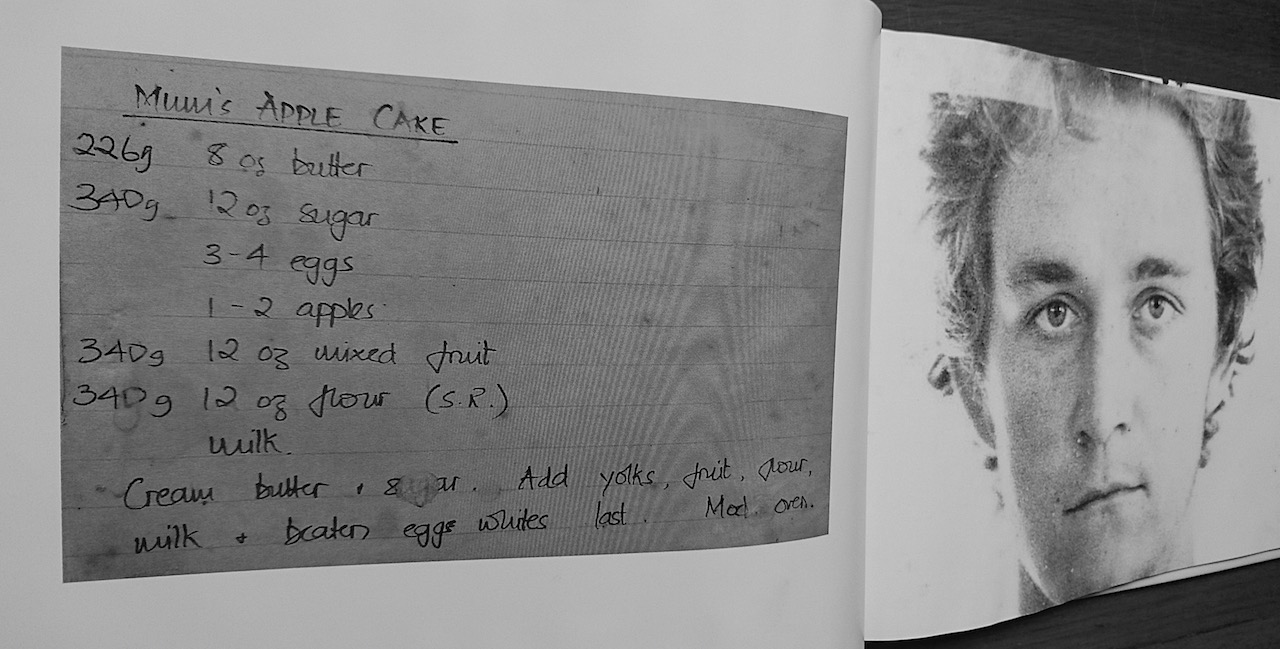 Chris and his siblings spent long hours learning to cook in the farm kitchen with Hanni. And as Dee recalls about the famous Apple Cake, "It was one of the cakes that we used to fight over who would lick the bowl! There was plenty of competition. Why bake it when we preferred it raw? … And then came the story of our German ancestor — maybe Hanni's dad? — who had a batch of raw lebkuchen made especially for him by the cook!"

Nsumo, the brown, plum-like fruit from the False Wild Medlar tree that grows in the bush around our farm, is currently in season. It's one of the few wild fruits that is sweet enough to eat raw, and has a flavor like none other I've tasted. Late last week, I awoke with the idea that it would work really well in a Granni Hanni-type cake. I could use the fresh nsumo fruit instead of the apples, the dried nsumo fruit in place of the raisins, and sliced kumquats I'd earlier preserved instead of the candied peel. The original recipe didn't call for nuts, but I believed that chopped roasted mongongo nuts would add texture and depth to the cake.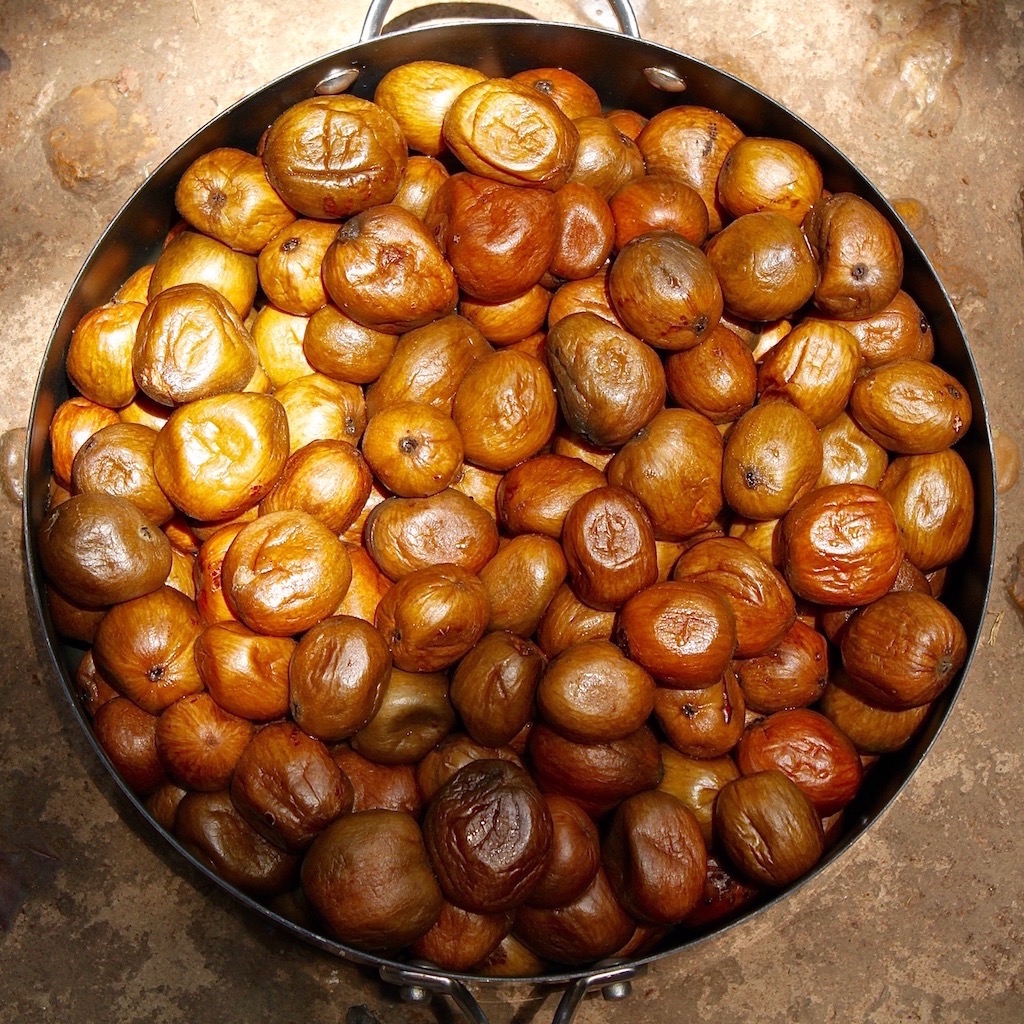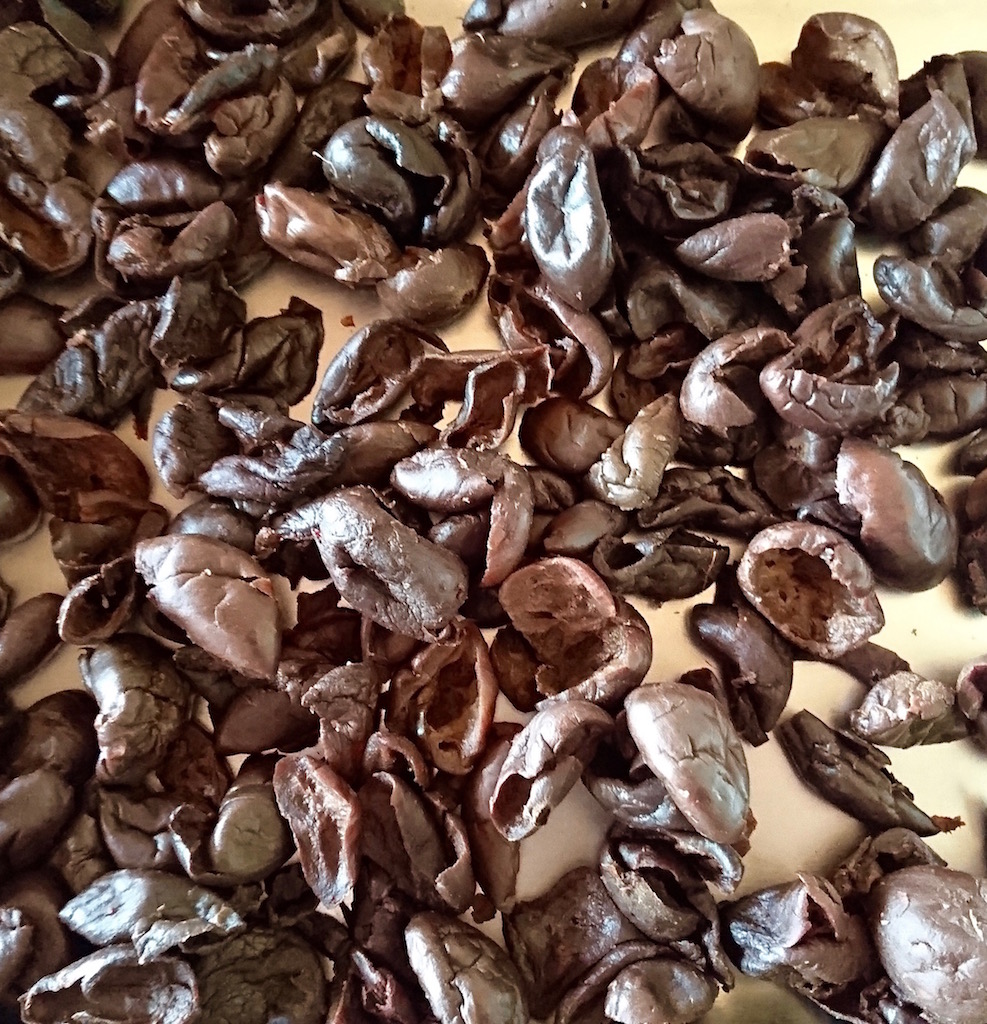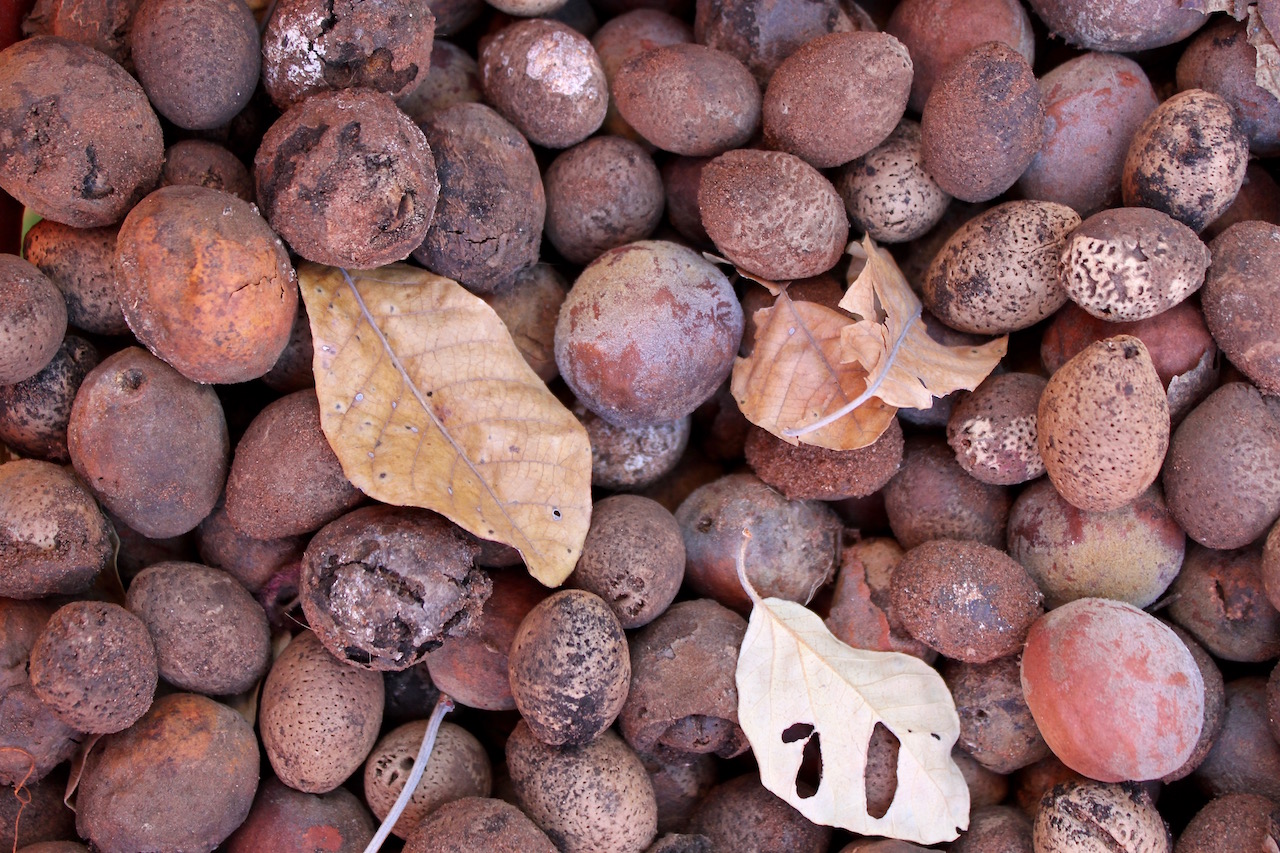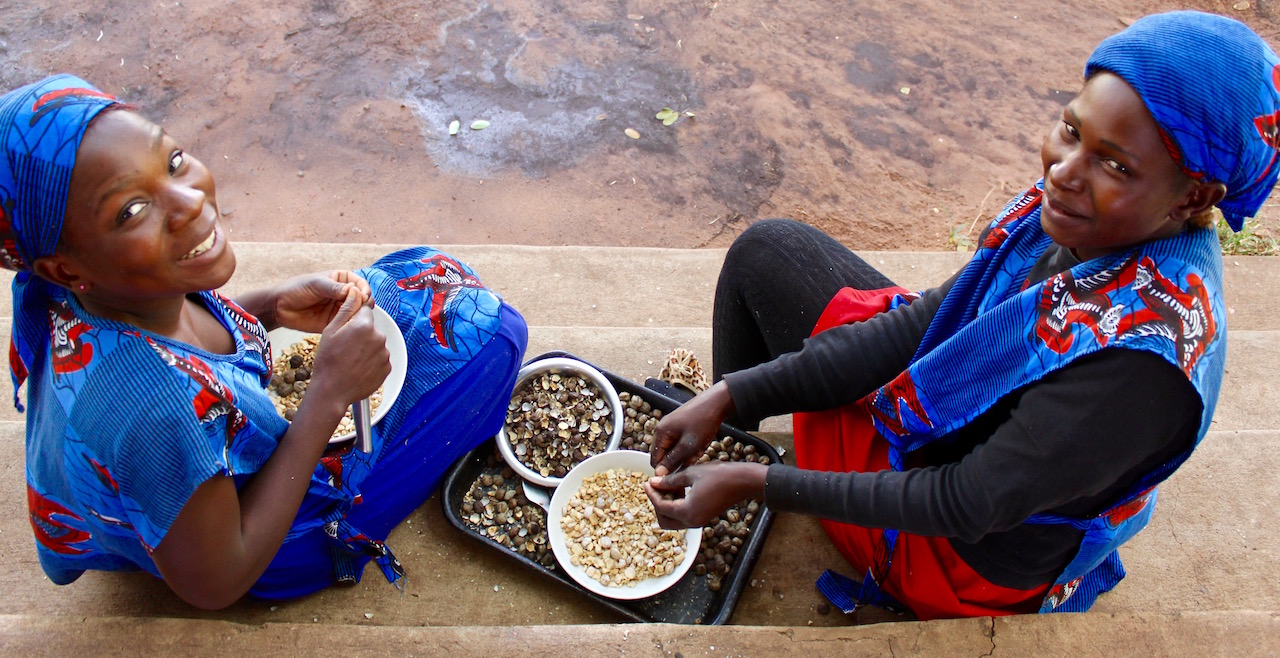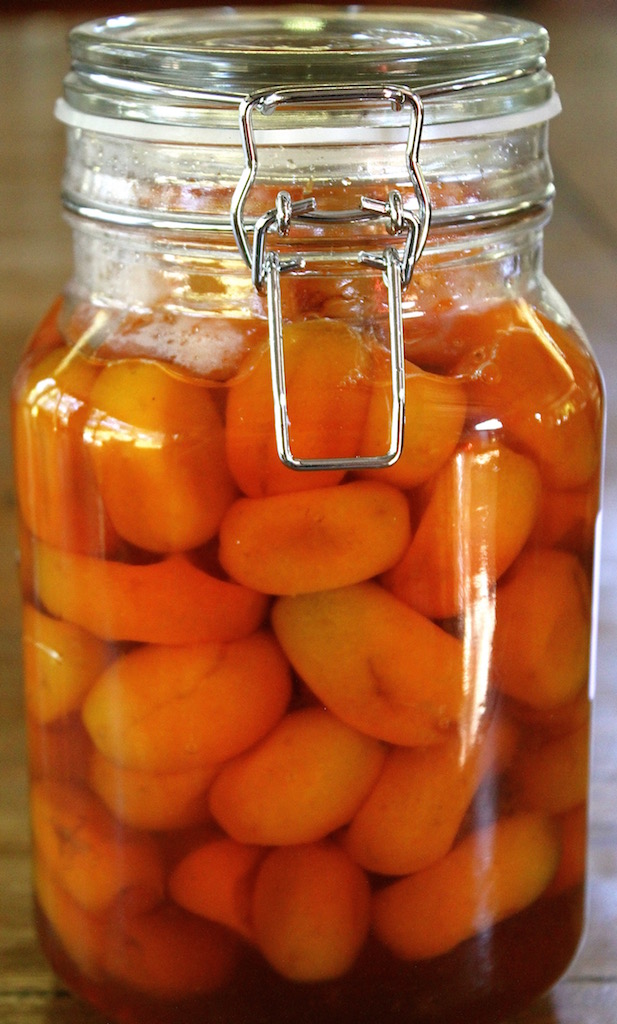 As Dee wrote in a note to me, the cake should be "a little bit crispy on the outside and moist on the inside." Which is exactly how it turned out. The Zambian chefs with whom I work at The Elephant Café couldn't quite believe what they were tasting. "This is like a Zambian version of a Dundee cake," said Lovedale Nombwana after finishing off his slice. "Yes, I can understand your thinking, but it's not," I countered. "This is a wild version of Hanni's Apple Cake, and she descended from Germany, not Scotland."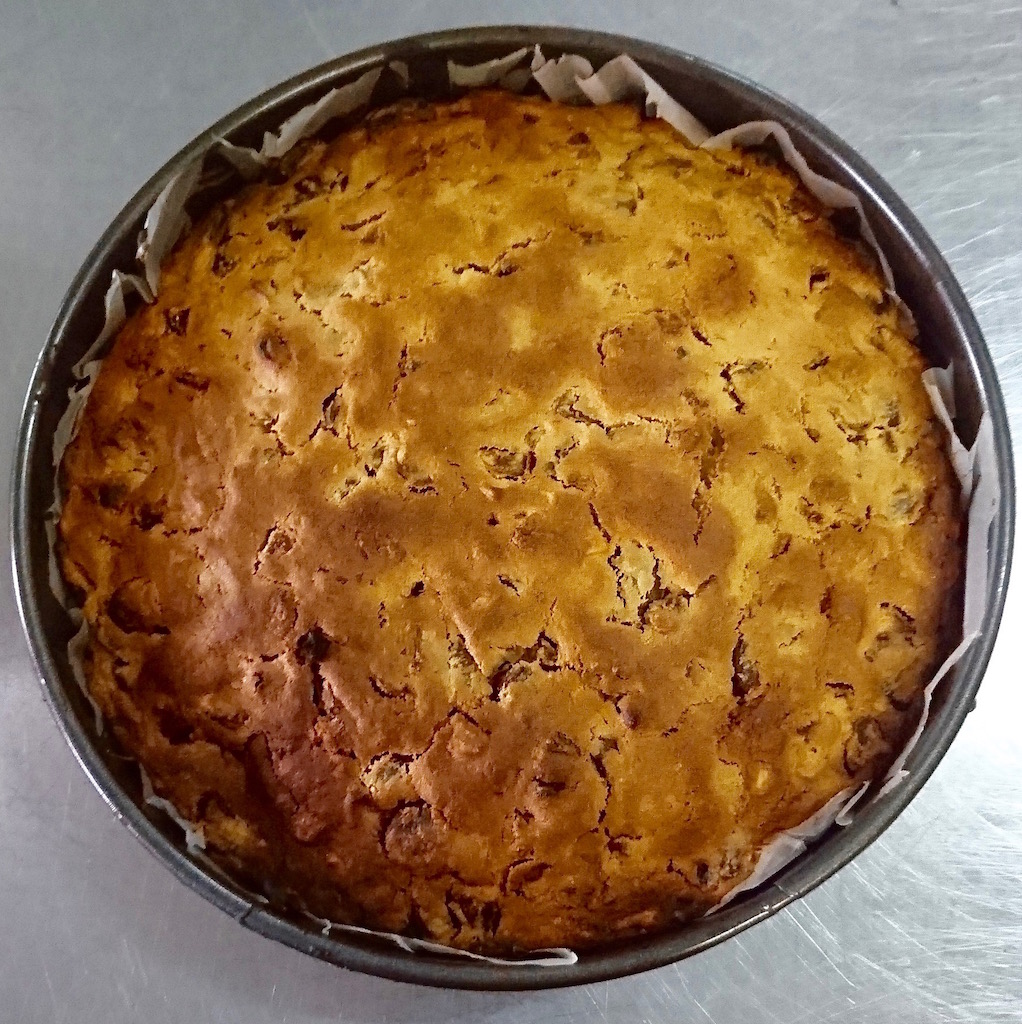 Granny Hanni Goes Wild!
Yield: 1 large cake/10-12 servings
Ingredients:
225 grams butter
350 grams sugar
4 eggs
350 grams cake flour
1.5 teaspoons baking powder
1 teaspoon salt
200 grams dried nsumo, chopped into raisin-size pieces
200 grams candied kumquats, sliced width-ways
150 grams mongongo nuts, roasted and roughly chopped
6 cups fresh nsumo fruit, chopped neatly

Method:
Preheat the oven to 180C degrees. Line the base of a buttered 23cm springform tin with wax paper and grease lightly.
Cream the butter and sugar until pale and smooth, and then beat in the eggs.
Sift the flour, salt and baking powder, and beat into the egg mixture (add a little milk if the mixture is too stiff).
Mix in the dried nsumo, candied kumquats and mongongo nuts. Lastly, fold in the fresh nsumo, ensuring everything is combined evenly and well. Transfer to the springform tin and bake for about 1 hour, or until a skewer inserted into the center comes out clean.

*Note: To freeze, cool the cake in its tin, remove carefully, then wrap well in clingfilm and freeze for up to 3 months. Defrost and warm through in a low oven.