Once upon a time only the leaves on a beet plant were eaten. When the vegetable hung in the Gardens of Babylon; when it was sought after by the Ancient Romans and Greeks as an aphrodisiac, it was the red-veined leaves they all wanted. Everyone, bar the occasional apothecary, cared less about the taproots. Imagine that? The earthy, wine-colored ball of savoriness — believed to have been consumed by the Goddess of Love, Aphrodite, to increase her appeal — was ignored and left to rot, buried underground, for thousands of years.
It turns out the myth about Aphrodite's consumption of beetroot has a basis in reality. According to PBS's history of beets, they are "a natural source of tryptophan and betaine, both substances that promote a feeling of well-being. They also contain high amounts of boron, a trace mineral which increases the level of sex hormones in the human body." This then explains the Ancient Romans and Greeks.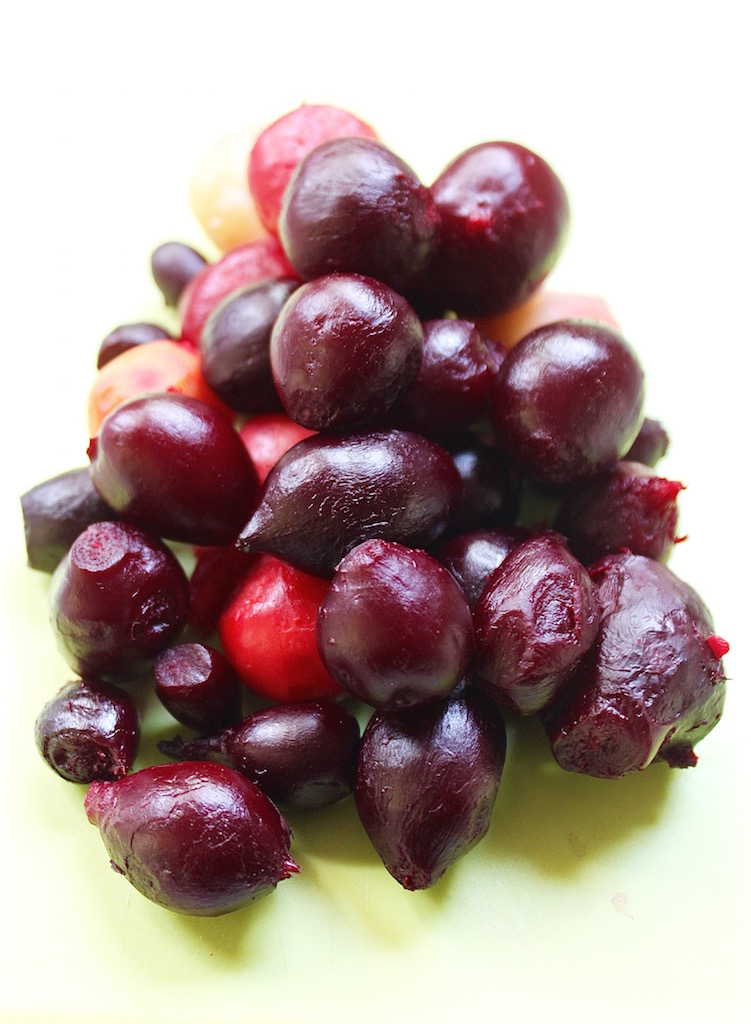 Beetroot was only served as food sometime during the 1500s, and another two hundred years would pass before it became popular. It came as no big surprise to learn that the northeastern Europeans were the first to embrace beetroot (think borscht), mainly because it proved such a winner in the root cellar through the freezing winter.
It's only in relatively recent times that the health benefits of beetroot have been brought to our attention. Even had I known about those benefits at boarding school, where beetroot was so badly abused it was inedible, I would have still included it in my make-belief list of foods to which I was allergic. I didn't know then what I do know now: that roasted or boiled young beetroot — sweet, earthy, antioxidant-packed beetroot — are so damned good and so damned healthy they should be mandatory on every school menu (abusive cooks aside)!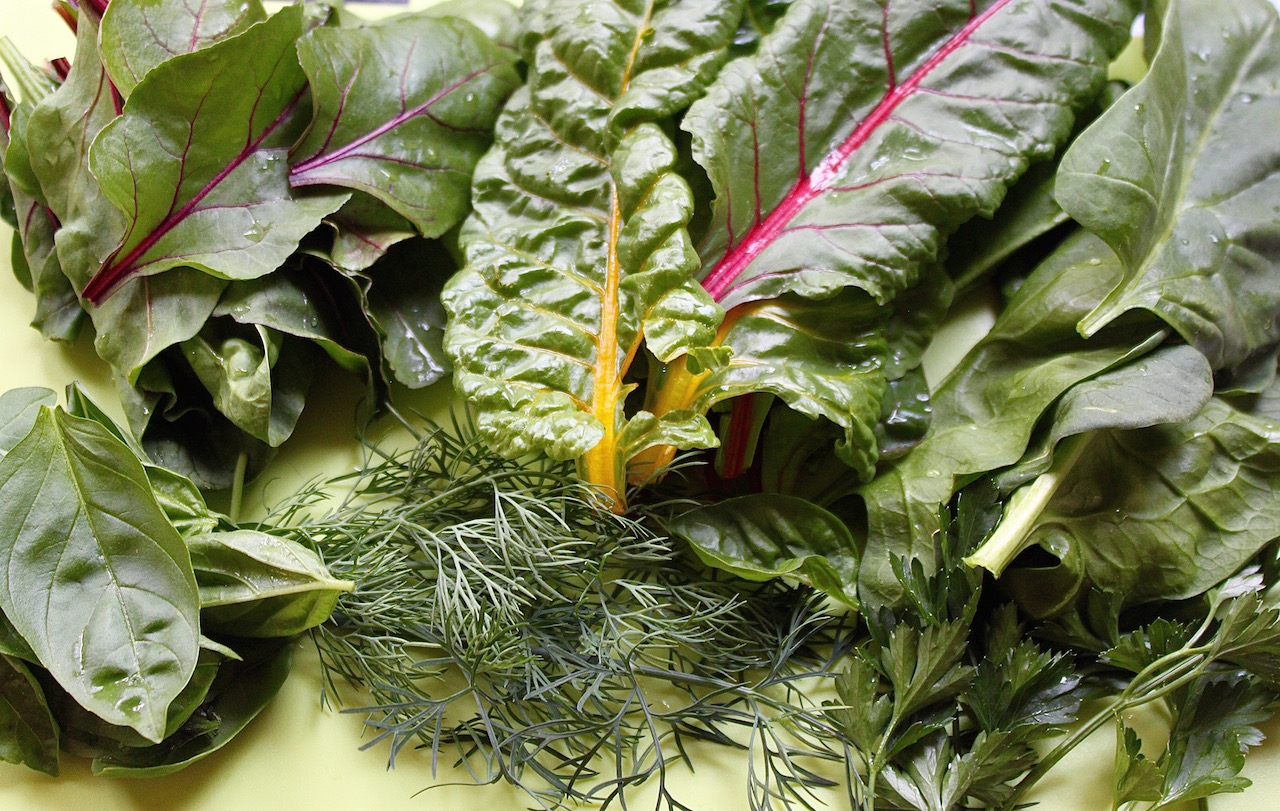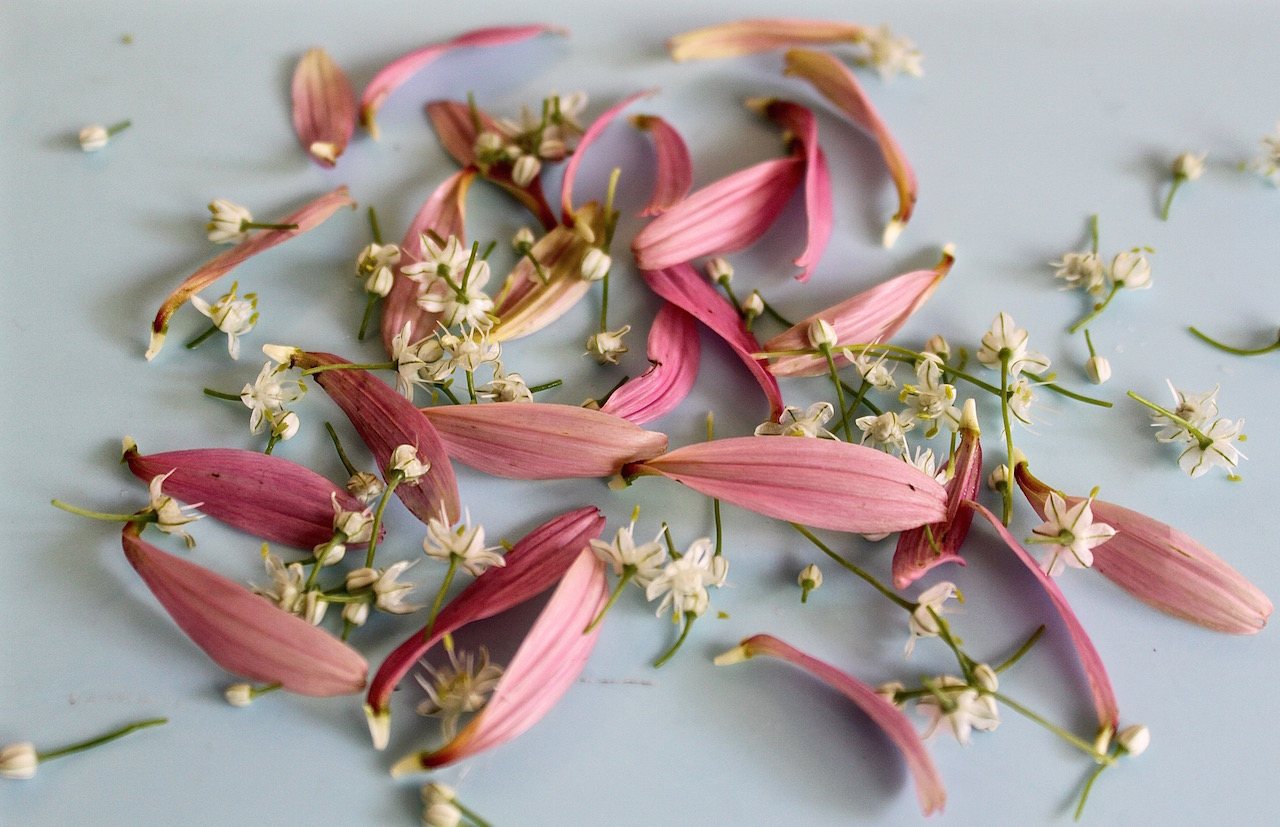 We are into our hottest month of the year here in Livingstone. When I lived in neighboring Zimbabwe, October was referred to as "suicide month" because of the intense heat that built up before the onset of the summer rains. I compare the temperature of where I lived then to where I live now — the Zimbabwean northern highlands versus Zambia's Zambezi Valley — and I can't help but laugh: if it's suicide month over there, it's as if the door to hell's furnace has popped open down here.
So far, beets have grown well in our mostly boiling temperatures, which must seem counterintuitive to those in the northern hemisphere who regard them as a spring or fall vegetable. Over the past few days we've reaped a small crop, and it is around these baby beetroot that I developed the salad recipe below.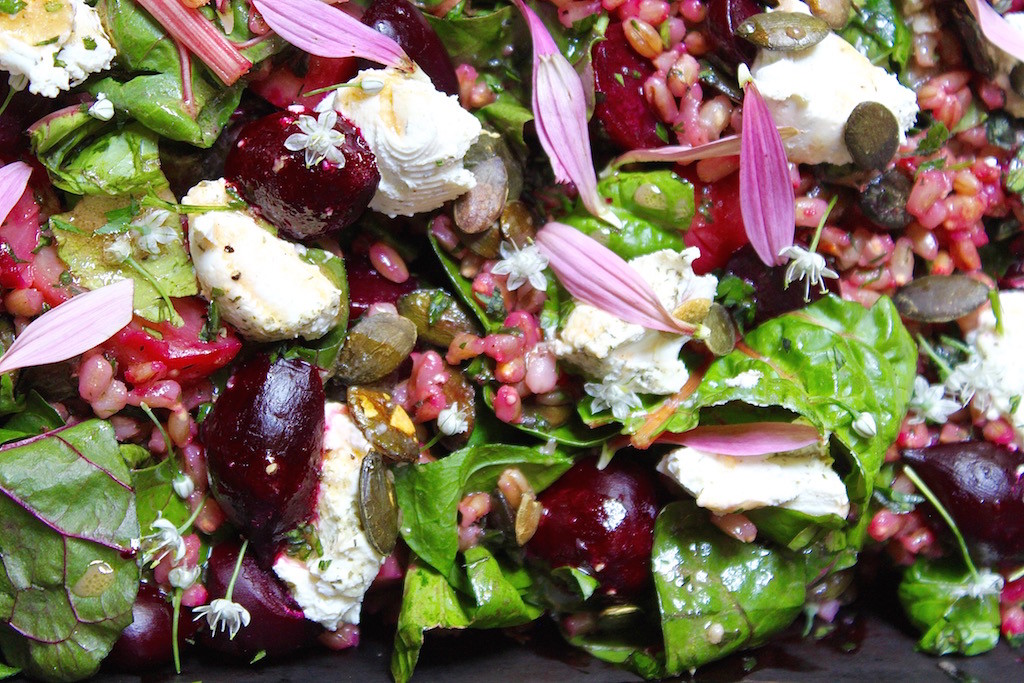 Roasted Beetroot & Pearl Barley Salad with Goat Cheese
Yield: 4 servings
Ingredients:
4-5 cups young beetroot
1 cup pearl barley
3 cups water
1/2 teaspoon salt
1/4 cup olive oil
1/4 cup red wine vinegar
1 clove garlic, minced
2 teaspoons honey
1 heaped teaspoon Dijon mustard
salt and pepper
1/2 cup pumpkin seeds, dry-roasted
small handfuls of basil, dill and flat-leaf parsley, mixed and finely chopped
large handful of baby spinach, chard and beet leaves, torn roughly (about 230 grams/9 ounces)
100 grams/3.5 ounces soft goat cheese
Echinacea petals and onion flowers for garnish

Method:
Preheat the oven to 200/400 degrees. Wash any dirt off the beetroot and wrap them in tin foil, individually if large, or in small bunches if small. Roast the beetroot in the oven until it's easy to pierce through with a skewer. Times will vary depending on the size of the beetroot, between 35-60 minutes.
While the beetroot is roasting, mix the pearl barley into the water and add the salt. Bring to a roiling boil, and then reduce the heat to a low simmer. Cover the pot and cook the pearl barley until it turns pale, soft, and has doubled in size, about 50 minutes. Remove from the heat and drain any remaining water. Fluff up with a fork, cool, and set aside.
Remove the beetroot from the oven, open up the foil, and cool. Peel off the skins, cut in half or quarters, depending on the size, and set aside.
In a small bowl whisk together the olive oil, red wine vinegar, garlic, honey and Dijon mustard until well-combined. Season and set aside.
Transfer the cooled pearl barley into a large mixing bowl. Mix in half the salad dressing, the finely chopped herbs, and all but a tablespoon of the pumpkin seeds. Carefully combine the beetroot, followed by the baby spinach, chard and beet leaves, saving some for garnish on top of the salad. Mix in all but a few tablespoons of salad dressing.
Neatly arrange pieces of goat cheese with the saved beetroot, leaves and pumpkin seeds on top of the salad. Spoon over the remaining dressing, and garnish with the echinacea petals and onion flowers. Serve with a ciabatta bread.