"What's in a name? That which we call a [lima bean] by any other name would [taste] as sweet." Apologies to Shakespeare, but there appears to be much confusion when it comes to the name of these large, kidney-shaped beans. Aren't they Madagascar beans, I'm asked? Christmas lima beans? Butter beans? Yes, yes, and yes. They are all these names, and more. Here, we just call them lima beans, but to me they look more like Barbie Beans, with their packaging in shades of cream and pink, their case a bright lime green.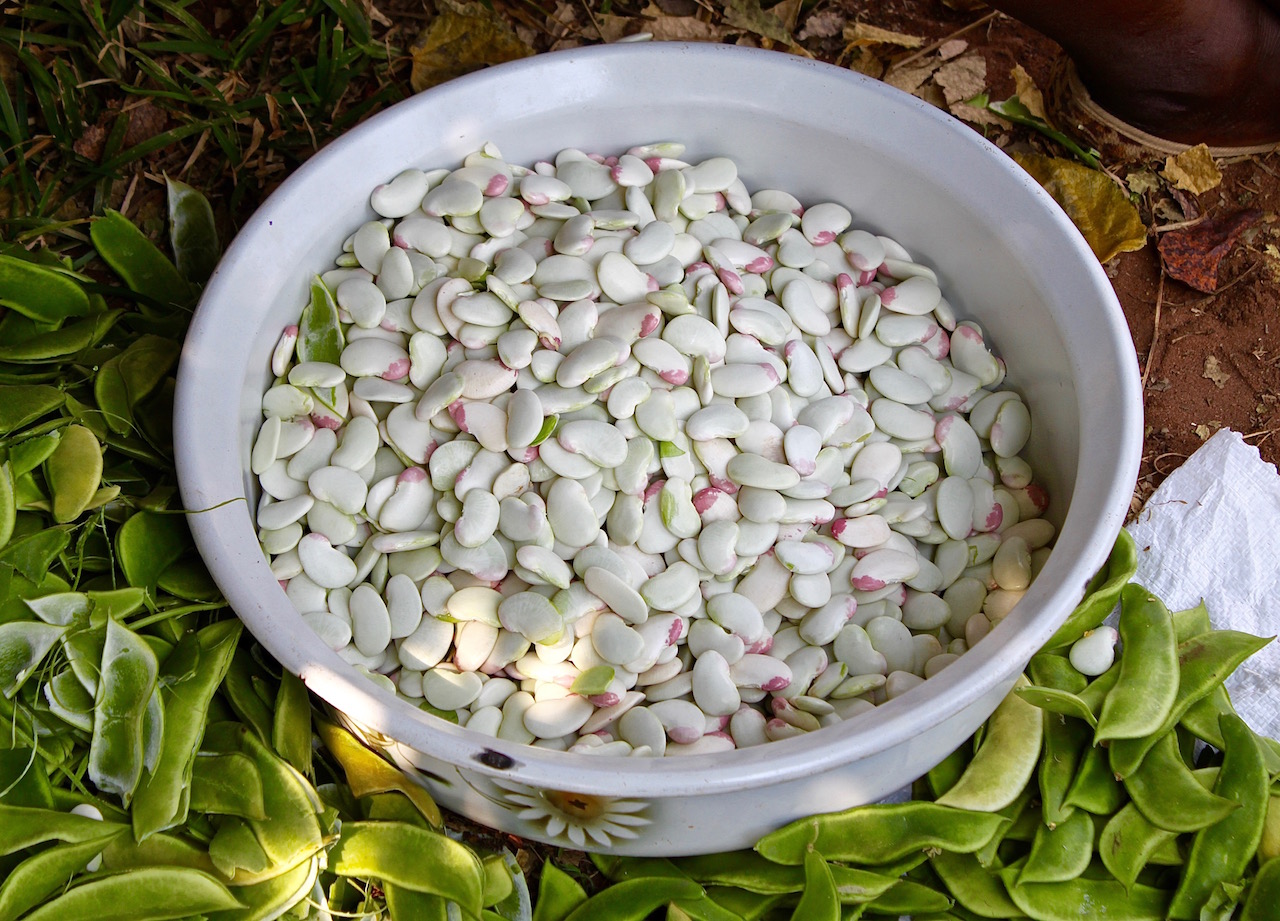 Lima beans are not only delicate looking, they are also delicate tasting. When young and fresh they are sweet and soft, and dissolve in your mouth like knobs of nutty butter. They don't need a lot of cooking, unlike those that have been dried, and our favorite way to eat them is sautéed in a little duck fat with finely chopped garlic and sage. They are just as tasty, but quite different when dried. The beans change color completely — the pink turns the color of claret, the cream turns a bright white — and they need to be soaked over night before cooking. The dried beans are great additions to slow-cooked food, like stews and soups.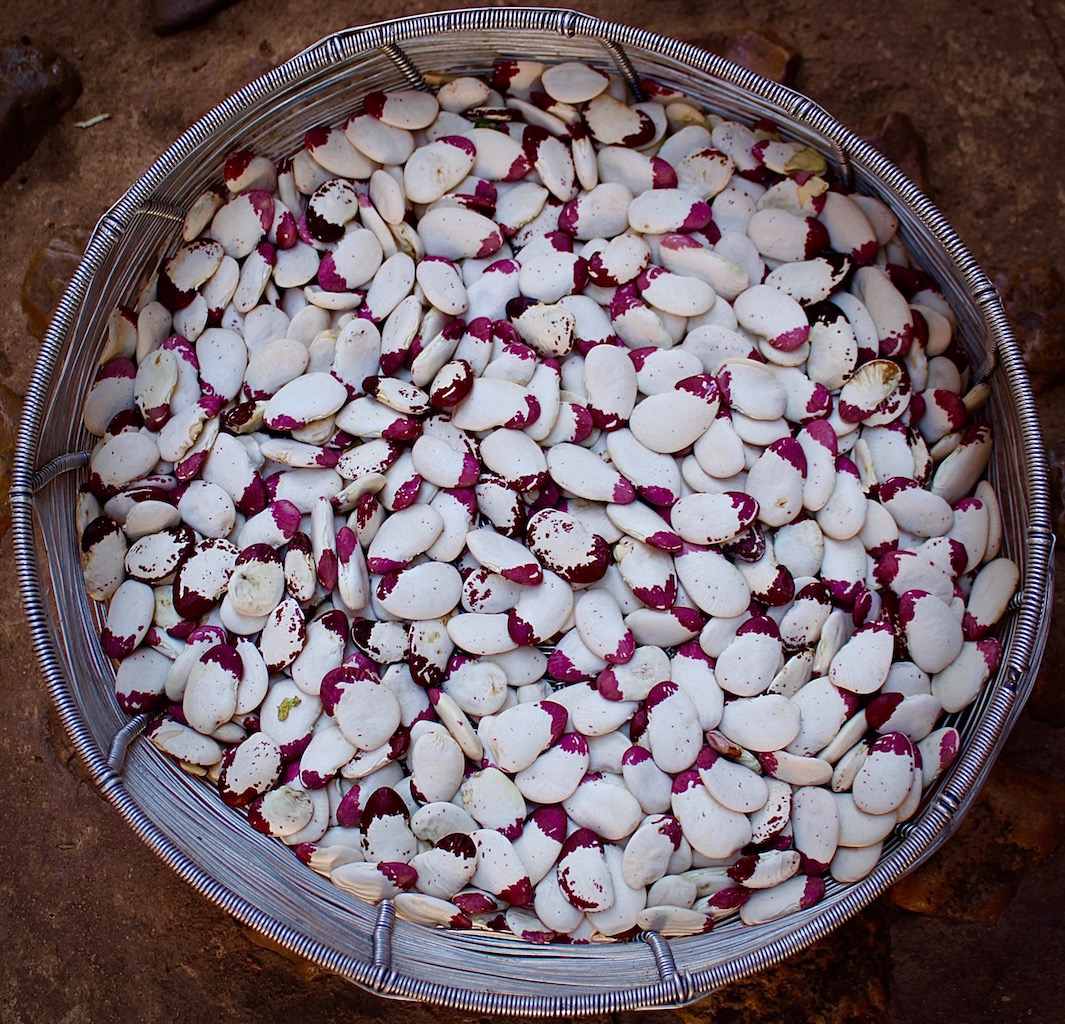 It will come as no surprise to learn that lima beans were named for the capital of Peru, where they have been growing for thousands of years. While it is likely dried lima beans were carried back to Europe and Africa from South and Central America by Spanish and Portuguese explorers, the cultivation of the beans, over time, also migrated northward, via Mexico, into North America. Because they can withstand a very hot climate, as we have here, lima beans have become an important crop in many African and Asian countries.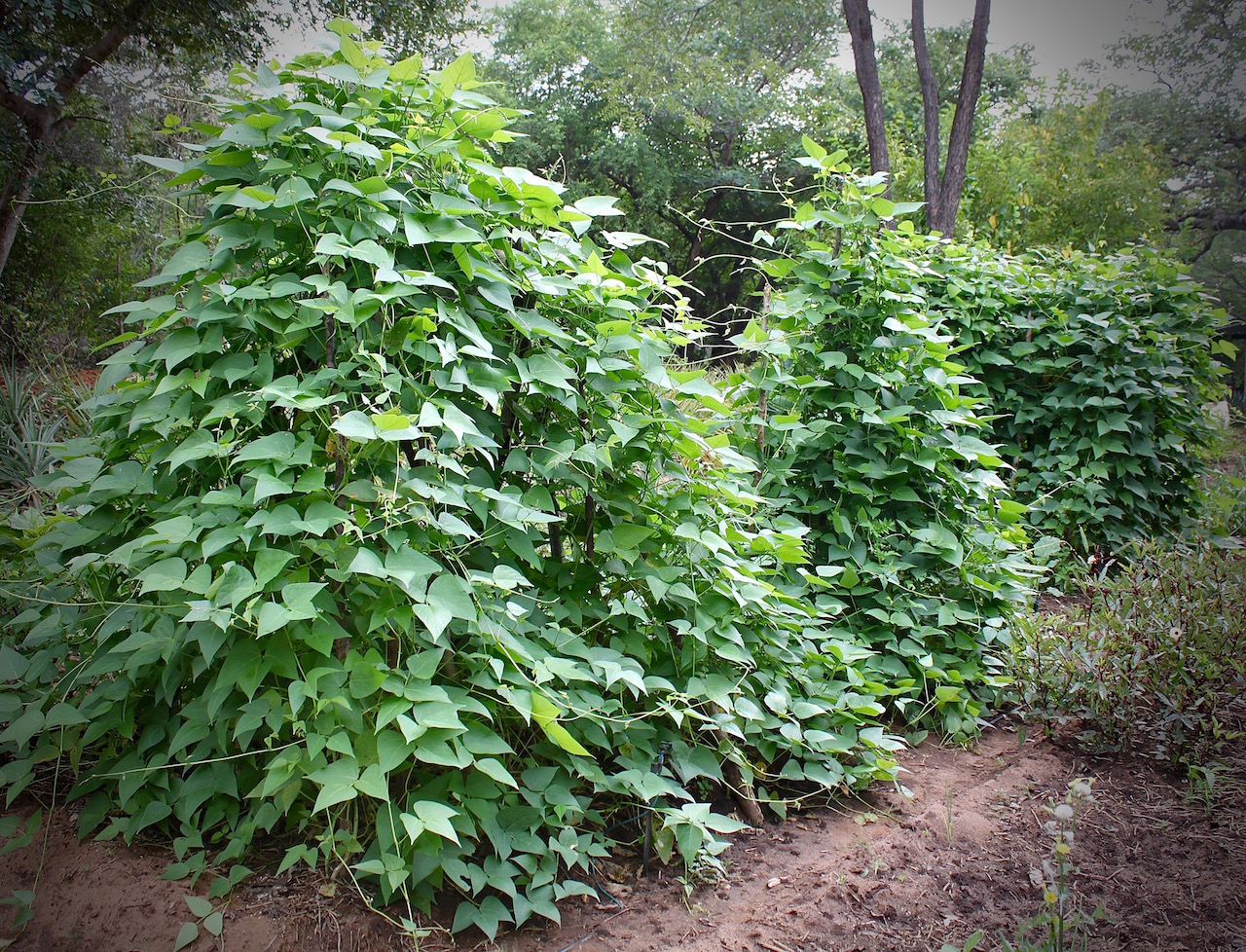 For Chris's 60th birthday party earlier in the year, I created a meal based mainly on what we had available in our garden and in the native bush on our farm. I wanted lima beans to be a signature in one of the dishes and, as I did for much of the menu, I turned to Yotam Ottolenghi's Plenty More for inspiration. I looked for flavors and textures that would enhance and showcase the bright green color and the nut-butter softness of our shelled fresh lima beans. I found what-to-me read like the perfect combination in his Quinoa & Fennel Salad. In it Ottolenghi uses broad beans, adds lots of fresh summery herbs, a little heat, and a touch of sweet. But as he said in the introduction to the recipe, adding the flesh of freshly chopped lime or lemon "will make a salad sing." He was right, of course.
Though I never used all the same ingredients, and my portions differed according to what I had available, this salad really was a sensation.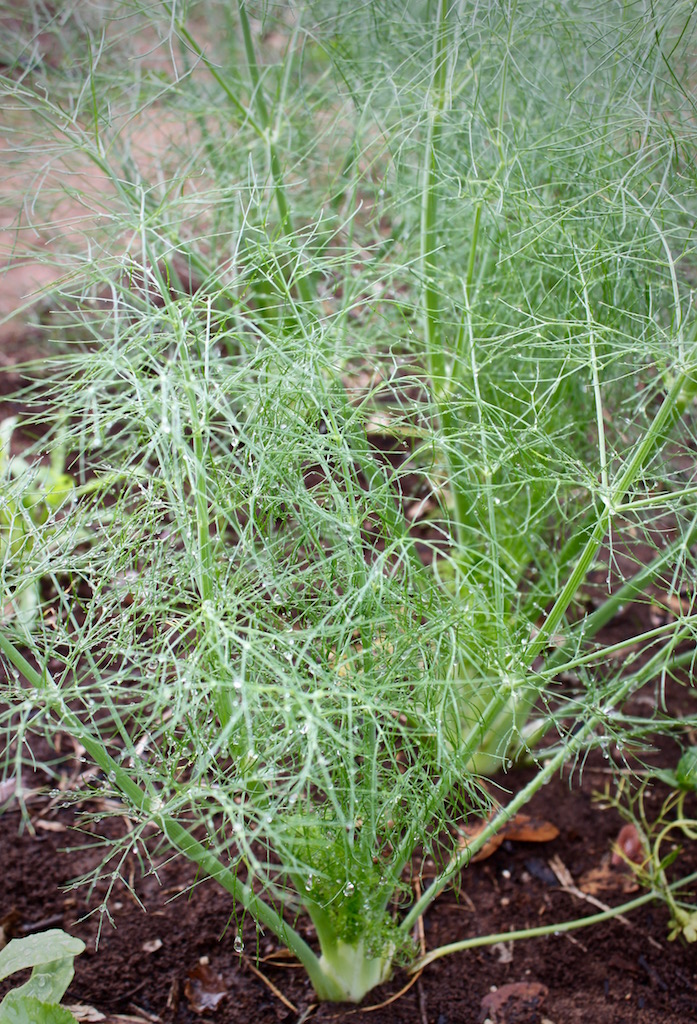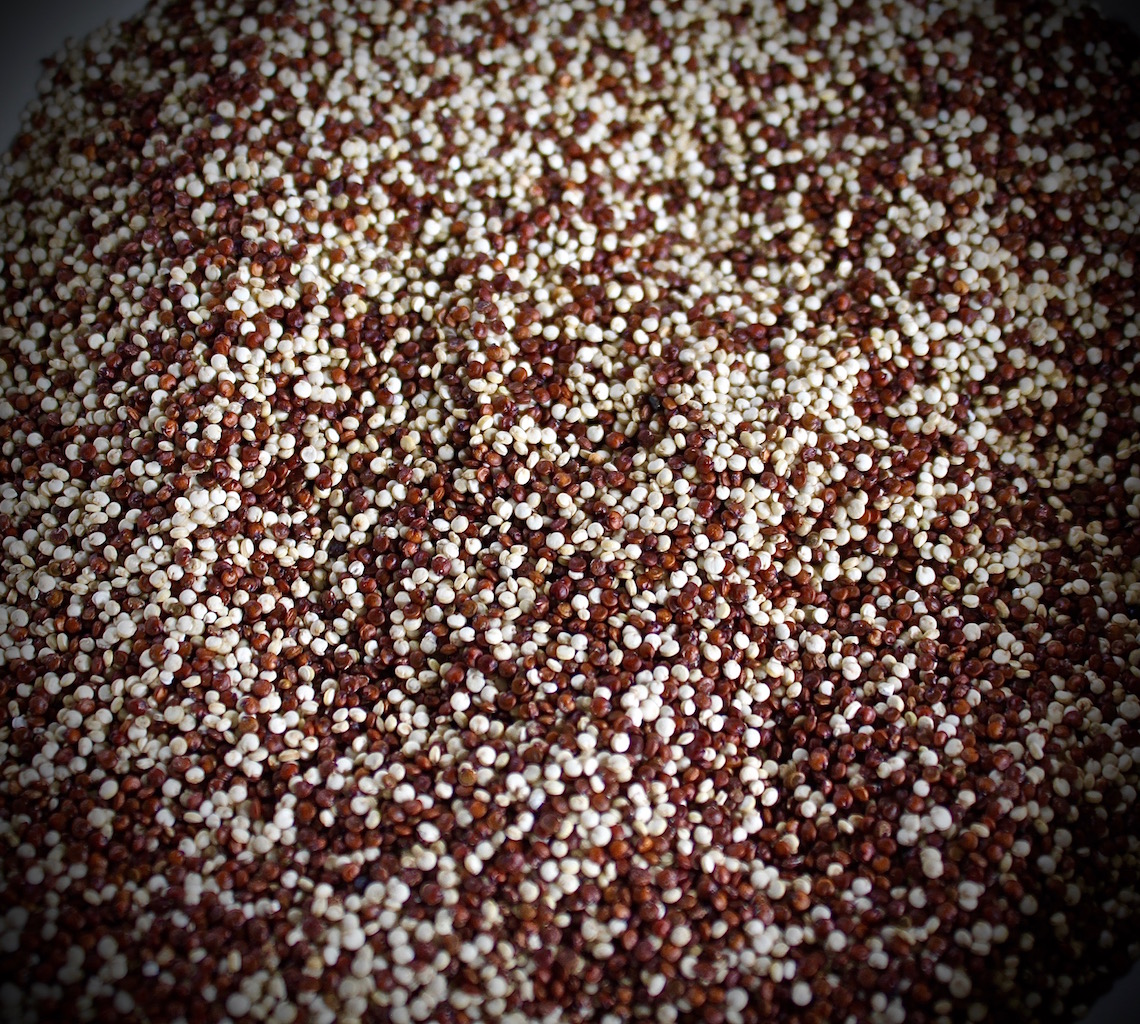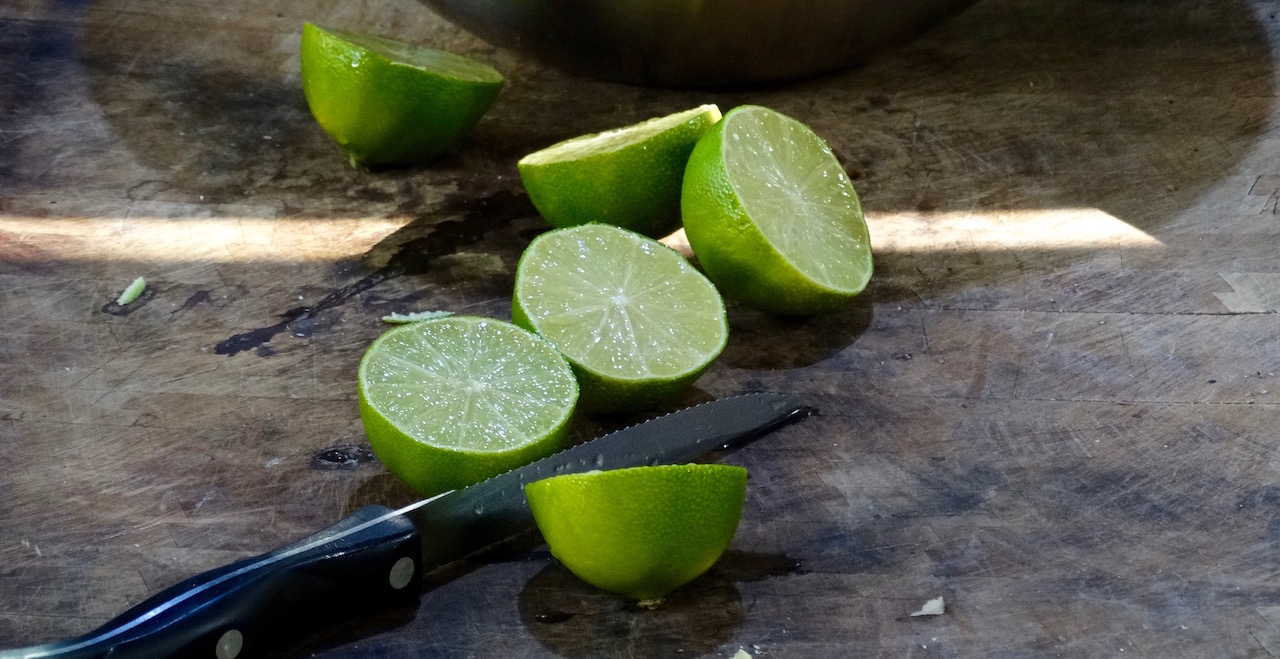 Lima Bean, Fennel & Quinoa Salad with Fresh Lime – adapted from Plenty More's Quinoa & Fennel Salad
Yield: 6-8 servings, as a side dish
Ingredients:
5 tablespoons olive oil, divided 3 + 2
3 medium fennel bulbs, trimmed and finely sliced
1 tablespoon caster sugar
3 tablespoons apple cider vinegar
1 cup red and white quinoa, mixed
2 cups fresh lima beans, blanched and shelled
1 green birds eye chilli, deseeded and finely chopped
1 1/2 teaspoons ground cumin
large handful mint, roughly chopped
large handful lime basil, roughly chopped
large handful dill, roughly chopped
1/4 cup pumpkin seeds, dry-roasted
1/4 cup dried cranberries
3 limes
1/2 cup pomegranate seeds (for garnish)
salt and black pepper to taste

Method:
Heat the olive oil in a frying pan, add the fennel and sear for 5 minutes, stirring occasionally, to get some color. Reduce the heat to medium and cook for a further 10 minutes, continuing to stir, until the fennel is completely soft and golden. Add the sugar and the vinegar, along with 1/2 teaspoon of salt, and cook for another 2 minutes. Remove from the heat and set aside.
Pour the quinoa into a pot of boiling water and cook for 9 minutes. Drain in a fine sieve and refresh under cold water. Shake well to dry and then add to the fennel, along with the lima beans, chilli, cumin, herbs, pumpkin seeds, cranberries, 1/2 teaspoon of salt and a good grind of black pepper. Stir gently and set aside.
Top and tail the limes. Using a serrated knife, cut down their sides, following the natural curve, to remove the skin and pith. Over a small bowl, remove the segments from the limes by slicing between the membranes. Squeeze out any remaining juice over the segments and discard the rest. Cut each segment into three and add it, along with the juice and remaining 2 tablespoons of olive oil, to the salad. Give everything a final stir, sprinkle the pomegranate seeds on top, and serve.