Mint and cucumber is a combination that, I recently found out, is as effective in the spa as it is in the kitchen. If you're wanting a flat tummy or to detox, a face mask or to cure acne, it is to mint and cucumber that you apparently turn. I've never tried it as a beauty treatment, but I have used it to great effect in the kitchen.
Thinly sliced seasoned cucumber and finely chopped mint atop a slathering of farm butter on homemade ciabatta makes one of my favorite sandwiches, while the Indian mint and cucumber raita and southeast Asian mint and cucumber pickles are condiments I've often made following a glut. I've heard the combination makes a terrific sorbet, and you can't leave either ingredient out of a Pimms, but none of these quite do it for me like a very cold mint and cucumber soup.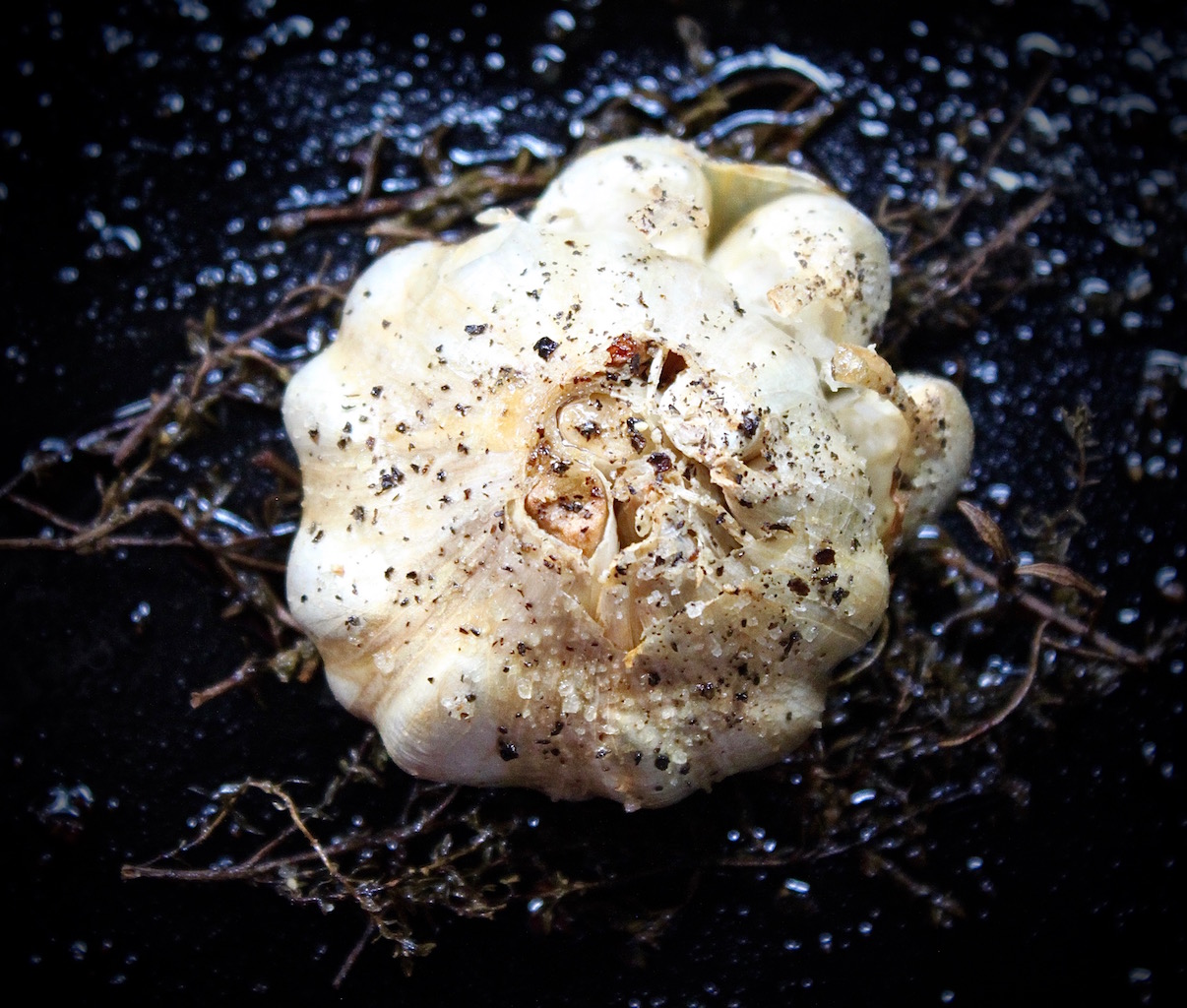 I've been making Sarah Raven's Mint & Cucumber Soup for years. It's easy and moreish, and ideal for lunch served with a salad and fresh bread here in the hot Zambezi Valley. In my estimation, the soup also improves when left for a couple of days in the fridge. That said, the one key ingredient I've not mentioned yet — the one that binds together everything else in this recipe — is a whole head of roasted garlic. It's sweet, smoky taste elevates this soup to a richer, more sophisticated flavor.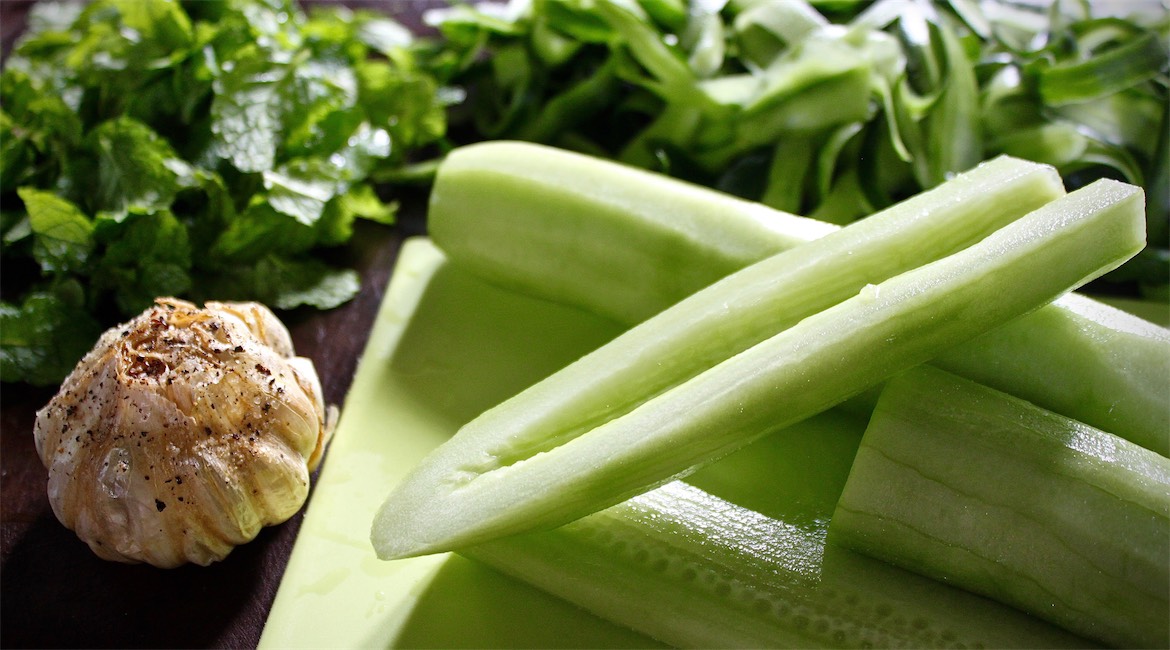 Sarah Raven's Mint & Cucumber Soup
Yield: 6 servings
Notes: This soup freezes well but be sure to only roast the garlic when you are ready to eat it. Put a metal bowl in the freezer before starting the recipe to speed up the chilling of the soup before serving.
Ingredients:
1 medium head garlic
sprig rosemary and/or thyme
3 tablespoons olive oil, divided 1 + 2
2 large cucumbers, peeled, deseeded, and roughly chopped
Large handful mint, stripped and roughly chopped
500 grams/2 cups natural yogurt
salt & pepper to taste

Method:
Preheat the oven to 180/350 degrees.
Put the unpeeled garlic head on a bed of rosemary/thyme in a roasting dish. Pour a tablespoon of olive oil and 2 tablespoons of water over the top of the garlic head, and season with salt and pepper. Roast until the skin is browned and the cloves soft, about 45 minutes. Remove from the oven, cool, and squeeze out the cloves from their skins into a small bowl.
In a food processor, blend the garlic, cucumber and mint well, before adding the remaining two tablespoons of olive oil in a slow stream while the machine is still running. Pour the mixture into a metal mixing bowl and stir in the yogurt, along with plenty of salt and freshly ground black pepper.
Refrigerate the metal bowl filled with the soup until ready to serve. The soup benefits from being very cold so add an ice cube before serving, or even better, add an ice cube with a borage flower or mint leaf frozen into it for garnish.
Serve with fresh ciabatta, or a gluten-free seed and nut bread (recipe to follow soon).