The pounds I gained on our foodie holiday in Ireland and England disappeared fast as a result of the speed with which I hit the ground running on my return to Livingstone. Before leaving, I'd agreed with Safari Par Excellence's management to serve our first (test) meal on June 16. Which we did: a three-course lunch where every fresh ingredient was sourced from local producers, or from the wild.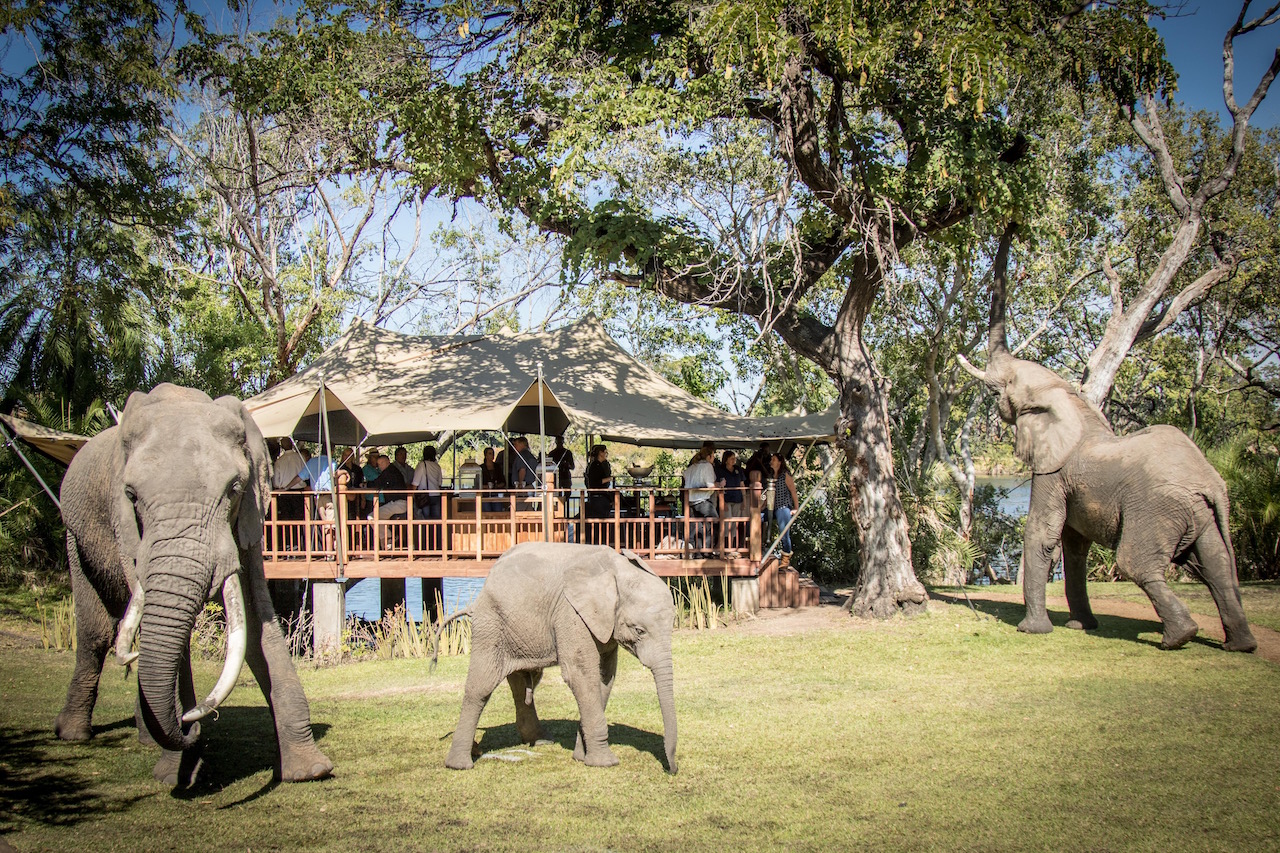 Before this happened, however, a team of chefs and servers had to be hired. Kitchen equipment had to be tested, as did recipes. Our opening stock of ingredients and drinks had to be purchased. Menus had to be crafted, their leather holders had to be designed. So did a logo and a website. And let's not forget the excruciating — for me at least — but essential administrative challenges that come with a new start-up. It's been a hectic time in which, surprisingly, I've thrived.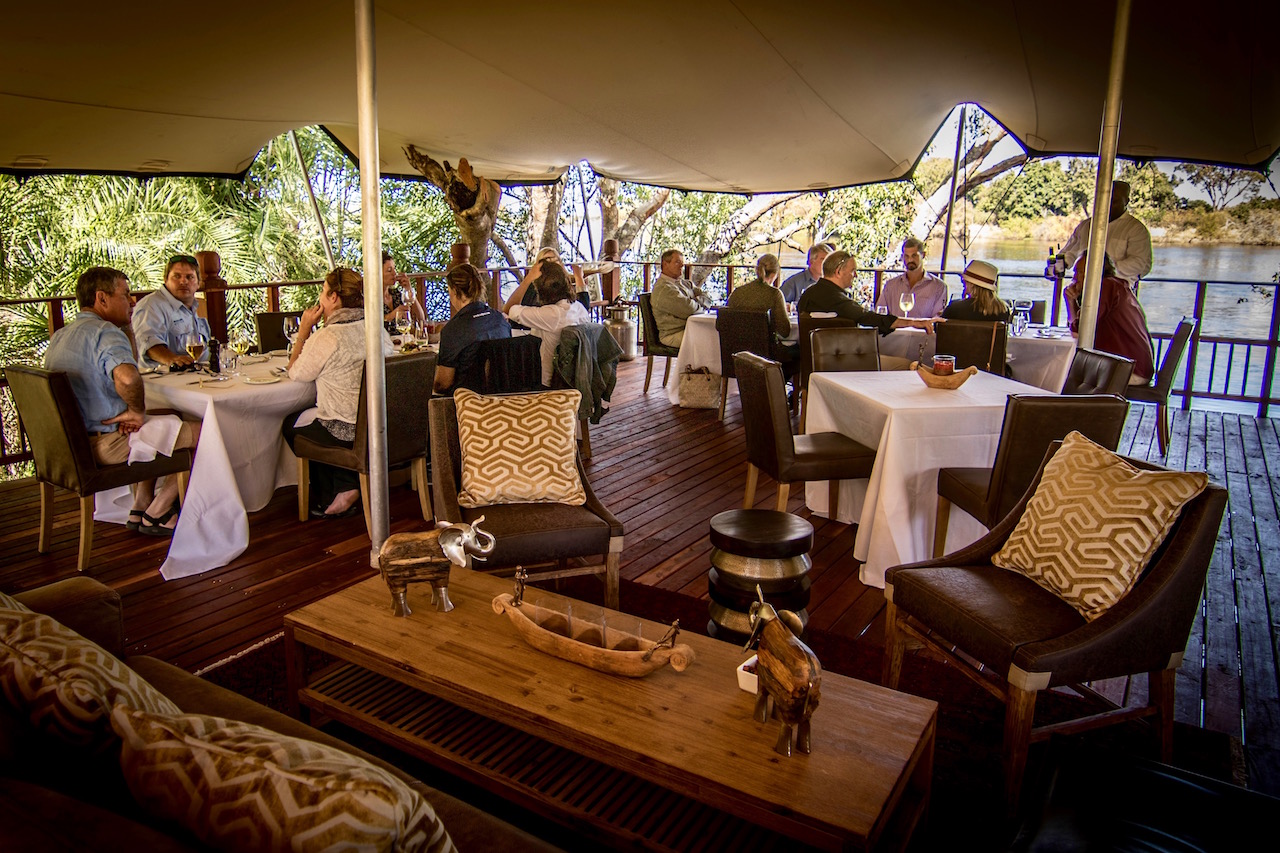 To date, two three-course lunches with completely different menus have been served at The Elephant Café. More are planned before we officially open on July 6, 2016. The local ingredients I used were sourced from Muchenje Farm, Eastwood Farm, Zambezi Fish Farm, Siandunda Village, Komanyana Village, Dambwa Market, Wessels Enterprises, Snell Investments, and our own Livingstone Fruit Farm. The menus I crafted were as follows:
Menu 1: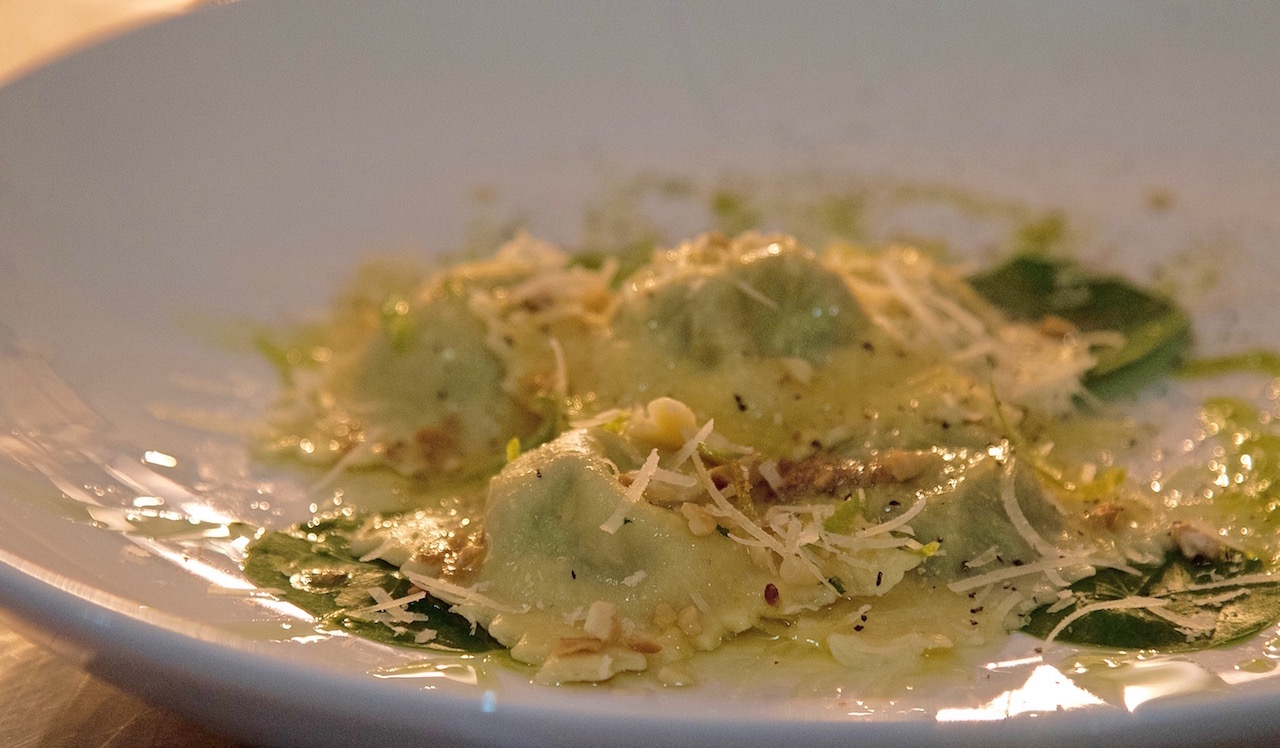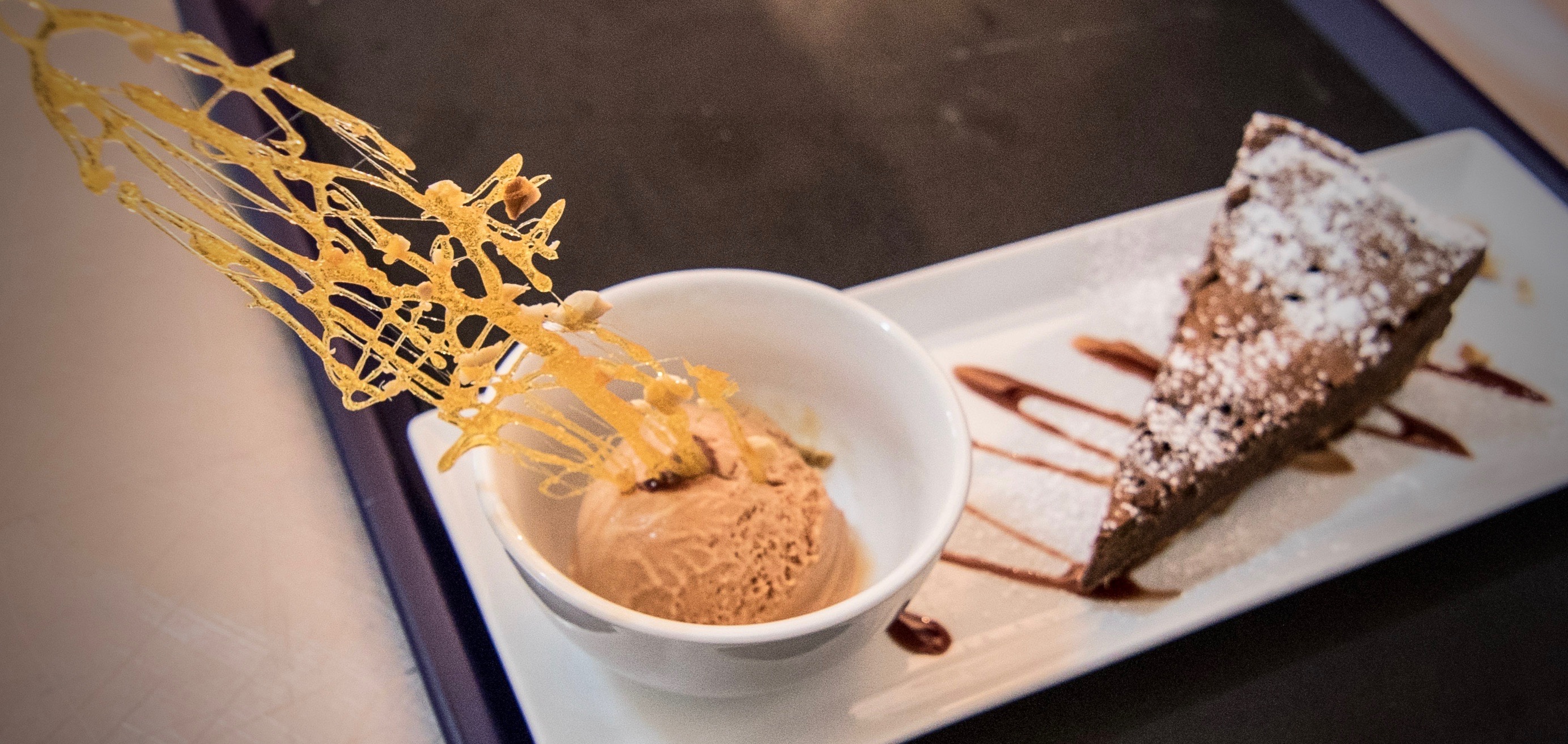 Menu 2:
Thai-inspired Tilapia Ceviche with Avocado, Pomelo & Roasted Peanuts (see recipe below)
Sindambi (Wild Hibiscus) & Sage-glazed Roasted Pork Belly with Star Anise, alongside a Smoky Roasted Carrot & Beetroot Medley, and a French Potato Purée
Meringue & Muchingachinga (Northern Dwaba Berry) Mess with Lavender Flowers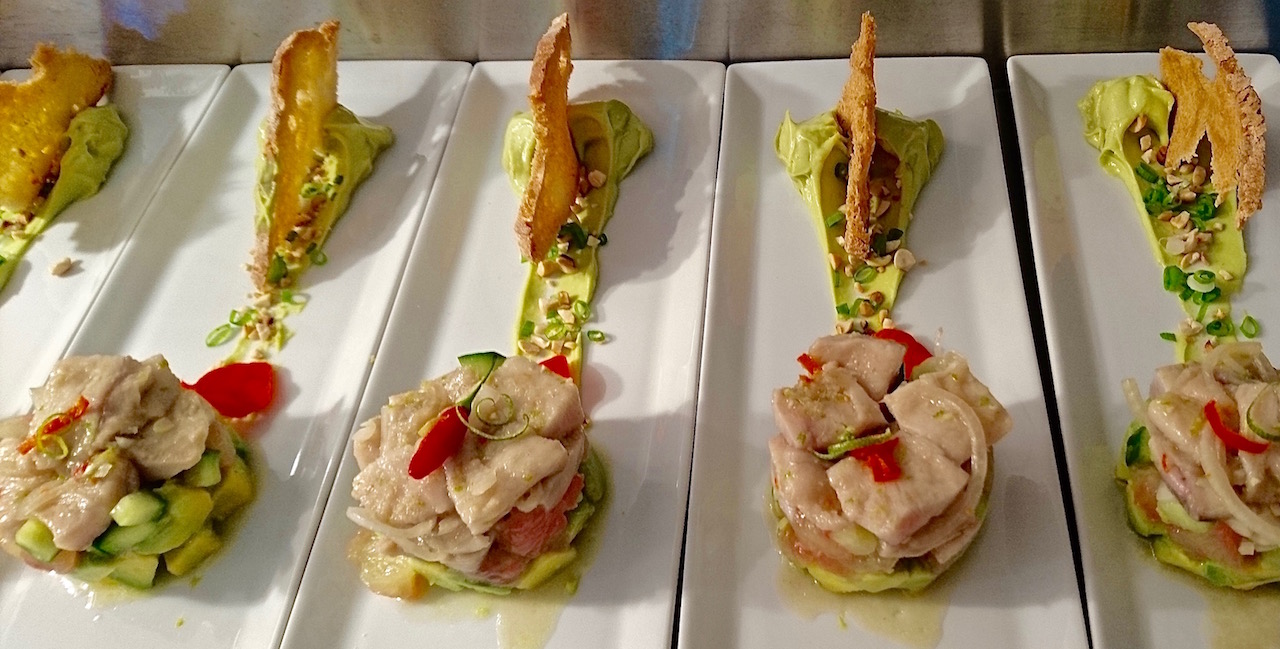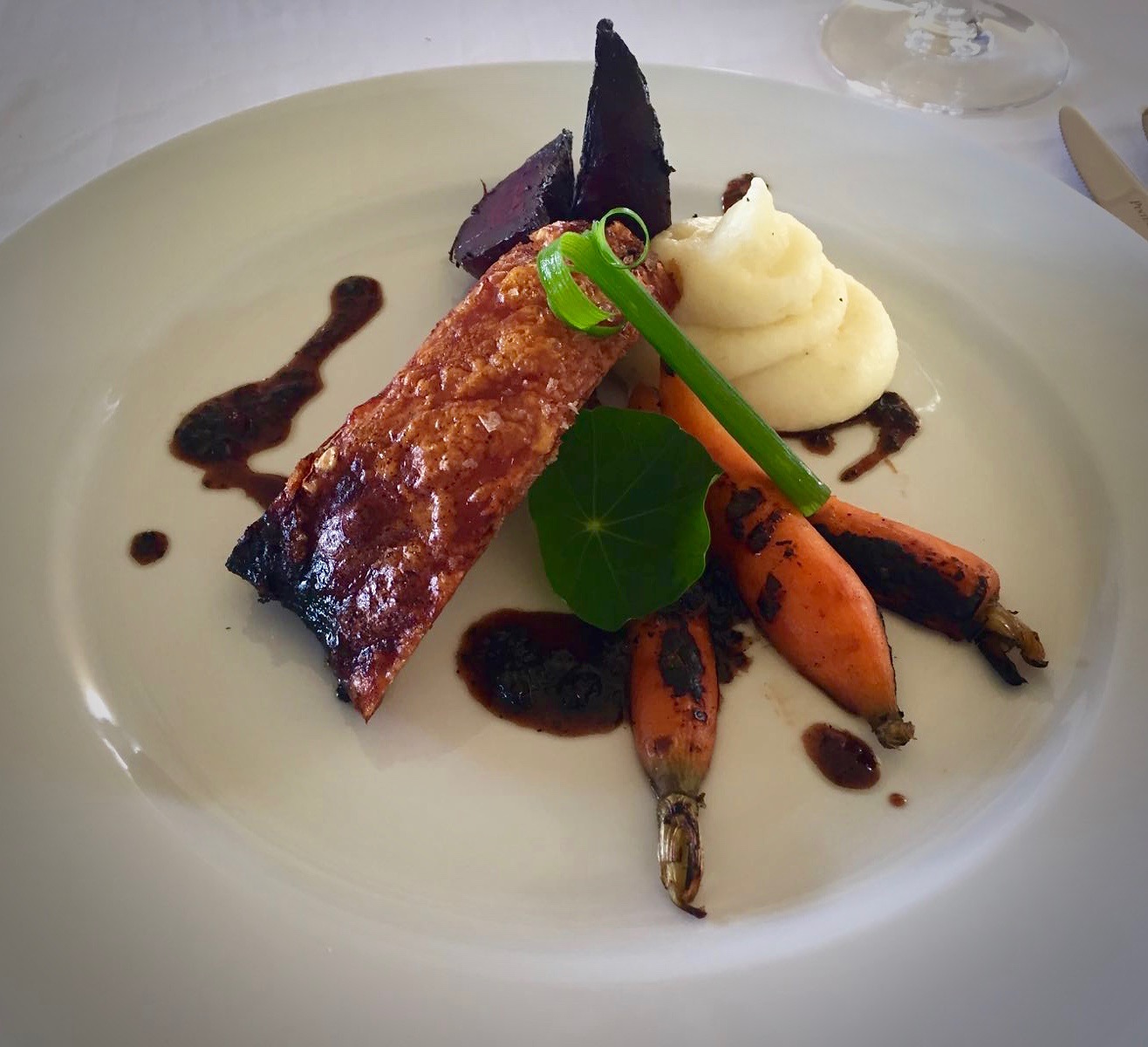 Thai-inspired Tilapia Ceviche with Avocado, Pomelo & Roasted Peanuts
Yield: 12 servings, for an appetizer
Ingredients:
Ceviche
12 fresh tilapia fillets (about 50 grams each)
4 limes, juiced + zested (zest divided in half)
3 stalks fresh lemongrass, white part only, thinly sliced
6 medium cloves garlic
6 tablespoons fish sauce
3 teaspoons granulated sugar
3 bird's eye chilies, finely sliced with some seeds removed + 1 finely sliced, seeds removed, for garnish
2 small red onions, finely sliced
3 spring onions, green and white parts, finely sliced for garnish

Salad
3 medium avocados + 1 avocado, roughly chopped to purée
1 tablespoon fresh cream
1 tablespoon fresh lime juice
salt to taste
1 pomelo, peeled and segmented
1/2 English cucumber, chopped into small squares
1 cup peanuts, roasted and roughly chopped

Salad dressing
1 garlic clove, minced
2 tablespoons fish sauce
4 teaspoons rice vinegar
1 teaspoon runny honey
3/4 cup olive oil
1 teaspoon toasted sesame oil
salt and freshly ground pepper to taste

Method:
Fillet the tilapia and refrigerate while preparing the rest of the ingredients.
Add the lime juice + half the zest, the lemongrass, garlic, fish sauce, and granulated sugar to a blender and purée
until smooth.
Pour this mixture over the fish, with the chiles and onions, making sure all it is well-covered. Let the mixture soak for at least 4 hours, or up to 24.
Whisk the salad dressing ingredients together until the oil is fully incorporated. Set aside.
Peel and pit one avocado and puree in a blender with the cream, lime juice and salt (to taste).
Chop the remaining avocado and cucumber according to your preference for plating. Carefully mix together with the salad dressing.
Plate alongside the ceviche and garnish with avocado puree, roasted peanuts, spring onions, sliced chili, and edible flowers.