As we approach International Women's Day on March 8, I offer up a story that calls for real celebration. In the four years I've worked with Adelina Banda, I've watched this once circumspect, kindly, young Zambian woman cast off the trammels that constrained her, and transform, step-by-resolute-step, into a formidable, multi-talented chef and partner.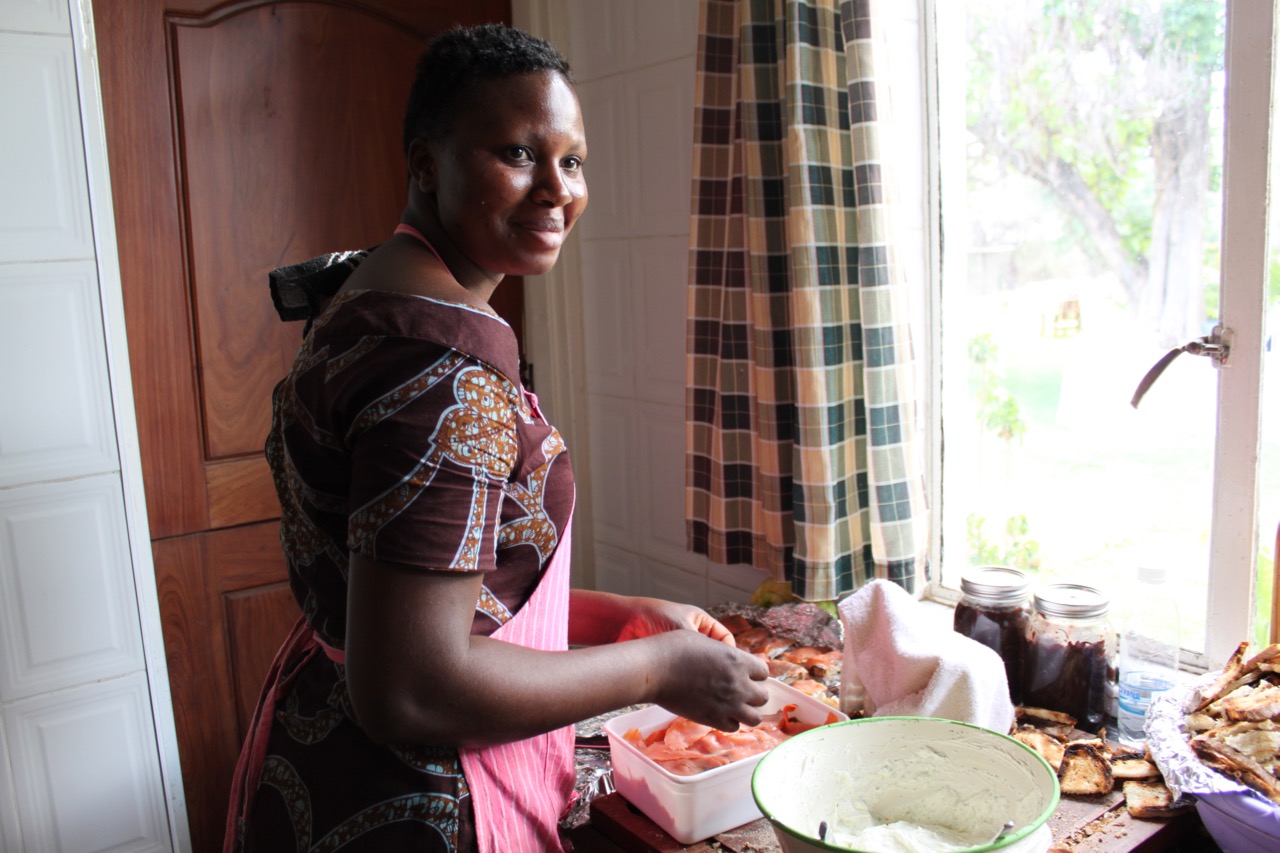 Adelina's story could have read like any of the countless Zambian girls who have resigned themselves to the cultural norms of gender inequality. I read recently that in the World Economic Forum's Global Gender Gap Index for 2015, Zambia was ranked 116, out of 145 countries. As the post stated, "This means that Zambia is rated among the worst 30 countries with the highest levels of gender inequality in the whole world."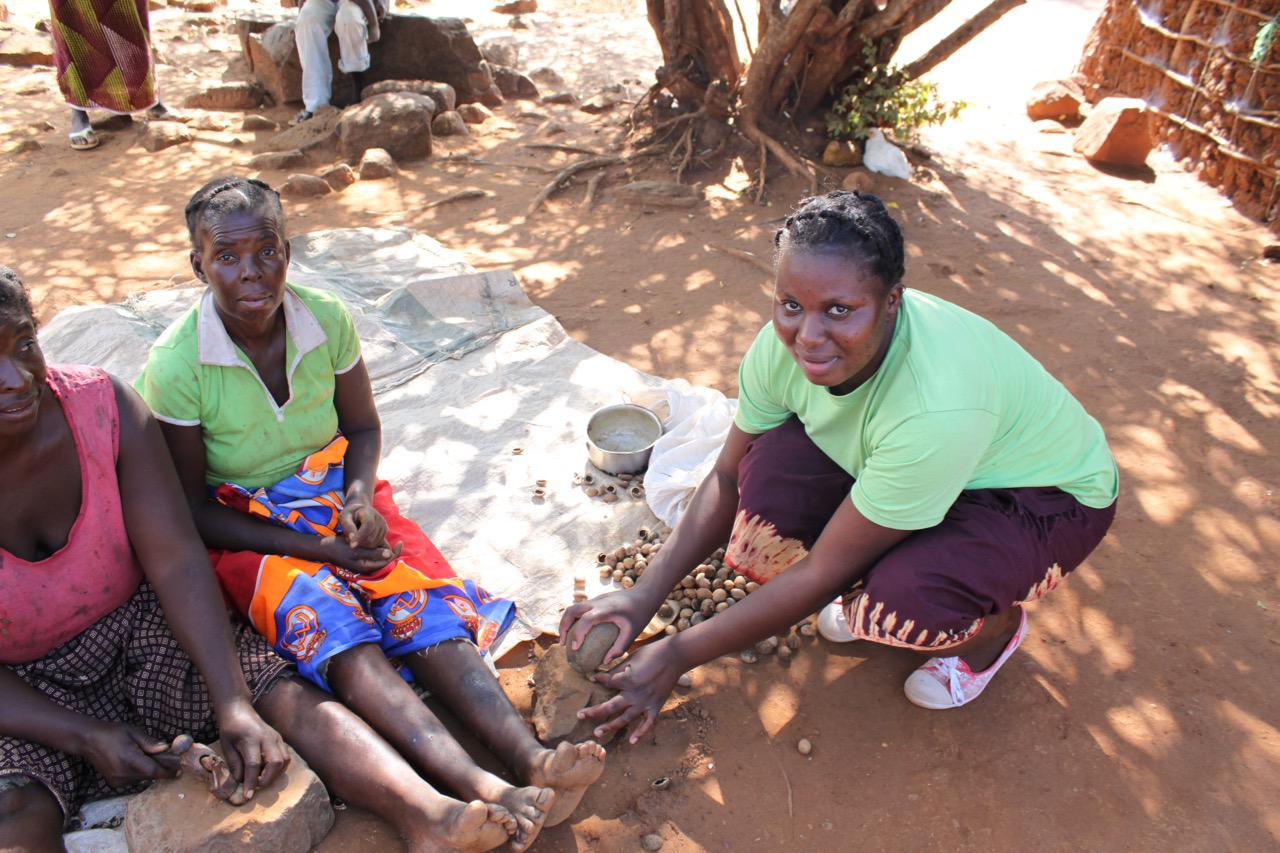 To me, it is evident everywhere. Many young girls fall pregnant not long after reaching puberty. One of these girls was Adelina. She learned she was carrying a child when she was barely out of childhood herself. Adelina fell pregnant at the age of fourteen, forcing her to drop out of school. Many of the women who work on our farm are young single mothers, often supporting their children by themselves. This was a large reason why Chris and I created Taonga Daycare and Preschool: to give these kids a fair start, having been born into unfair circumstances.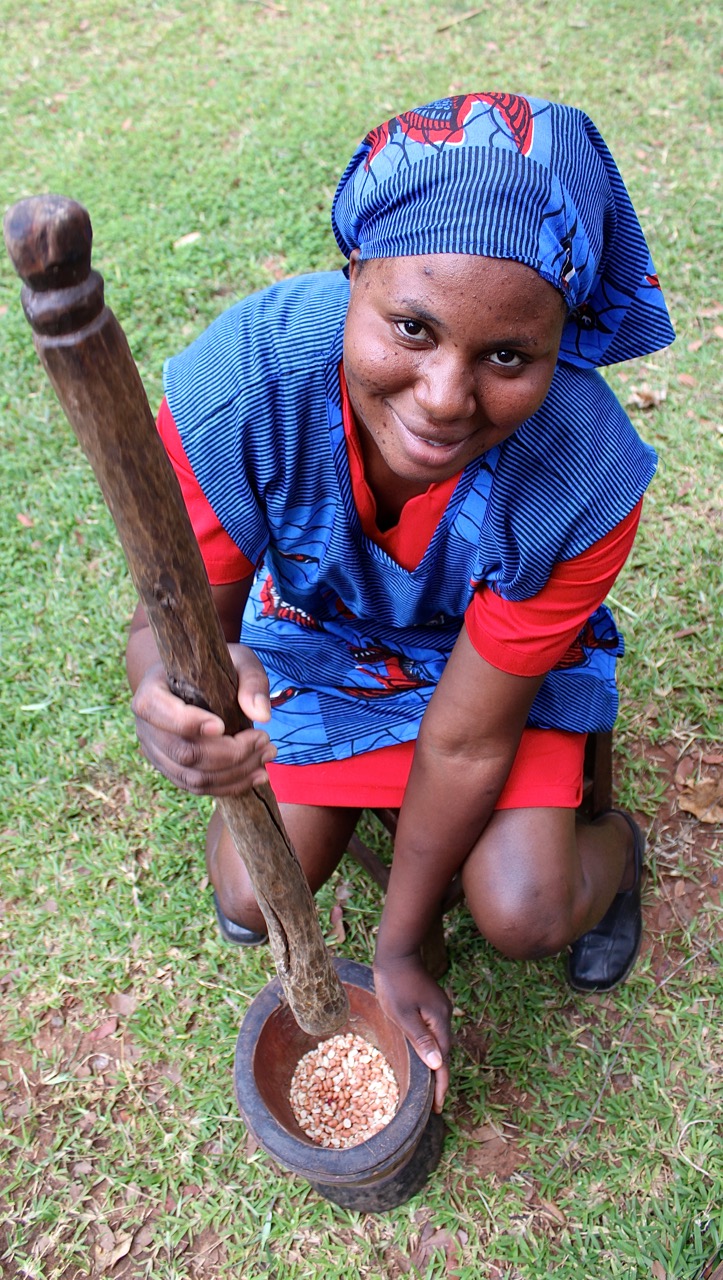 I've learned that Zambia is ranked the third highest country with cases of child marriages in the southern African region, according to Girls Not Brides, with 42 percent of women aged 20-24 years married by the age of 18. Again, Adelina was one of these statistics. After dropping out of school she married the father of her child, but endured a life of domestic violence and familial abuse in a village not far from our farm. When she gave birth to her second child, Tecklar, Adelina left her husband after taking a job as a housekeeper for Chris. She'd been working here, on and off, for three years before I moved in early in 2013.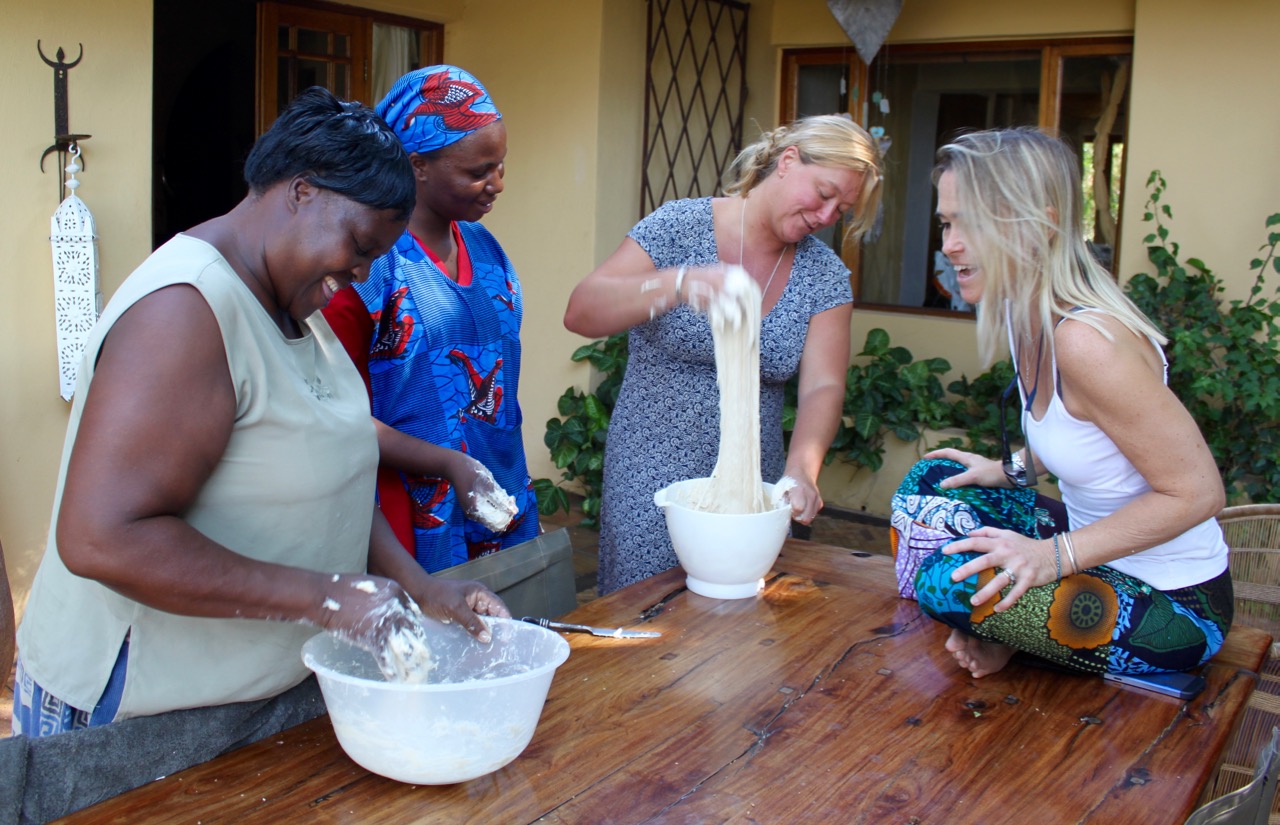 Working alongside me in our simple bush kitchen, Adelina — through her super-fast learning ability, an innate emotional intelligence, and keen eye for detail — has changed her story. She quickly perceived my interest in wild edibles, especially those growing in the bush around our house, and then suggested others to me. She collaborated with villagers and farm workers, who knew more about wild food than she did. She introduced me to Tonga women, carrying within them the age-old wisdom of their forebears, to share their knowledge about the wild fruits and nuts we were foraging. She's participated in expanding our organic garden, teaching me about the indigenous plants, such as sindambi, along the way. Together we tested recipes, fusing together the wild food with our garden produce, which later turned into the "bush gourmet cuisine" we are serving at The Elephant Café today.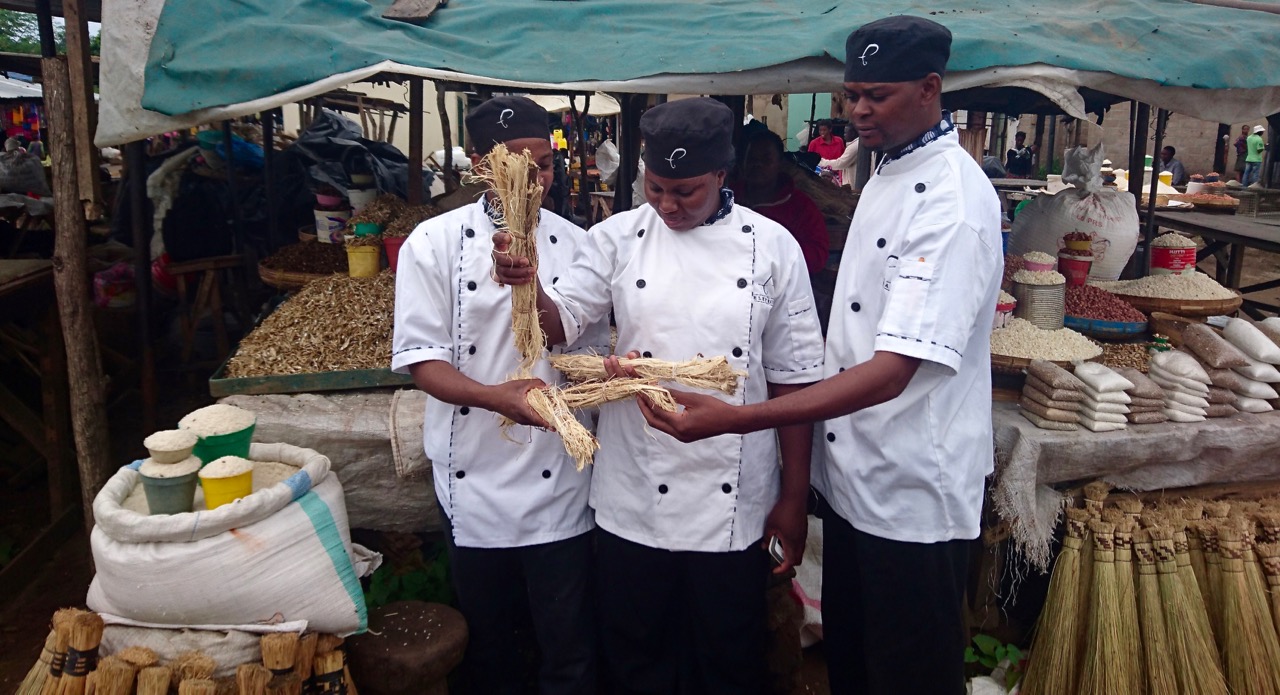 In just four years we have worked side-by-side in producing food for a neighbor's wedding; serving lunches here for Farm & Food Tours; providing cooking lessons to foodies and safari lodges around Livingstone; at Chris's 60th birthday celebration last year; and now at The Elephant Café, which has been awarded Zambia's Best New Restaurant, as well as Boutique Restaurant of the Year (Africa and Middle East) by the British Luxury Travel Guide Awards.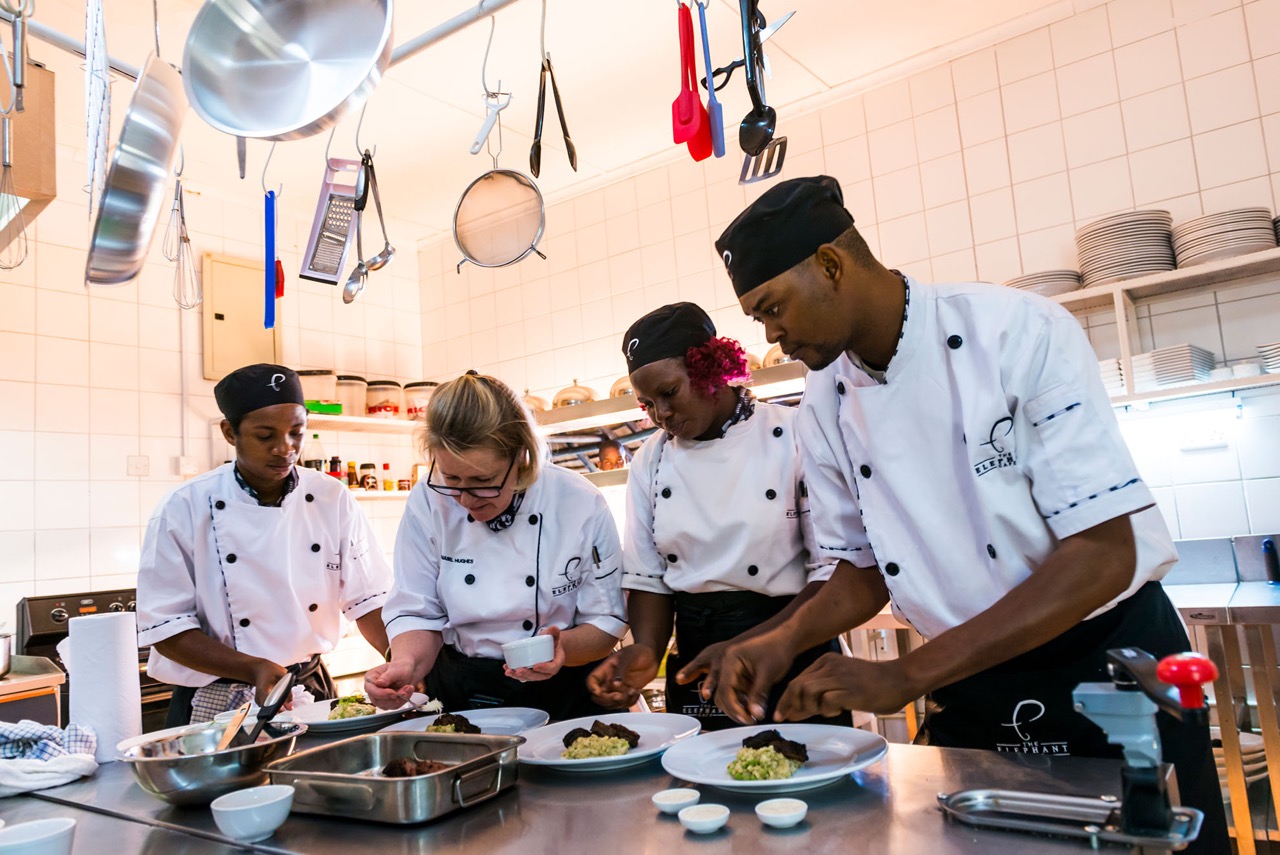 Since becoming a senior chef at The Elephant Café, Adelina has put down a deposit on her first house in nearby Simonga. Her two children are happily ensconced in private schools nearby, and she has fallen in love with an elephant handler. Adelina is just 27-years-old. By proactively changing her story she now has the world before her. When I asked Adelina if she minded me writing about her in a blogpost, she told me no. "By telling my story I hope that it will encourage my daughters, as well as other Zambian women, who feel ashamed for never finishing school, that anything is possible. I'm living proof."